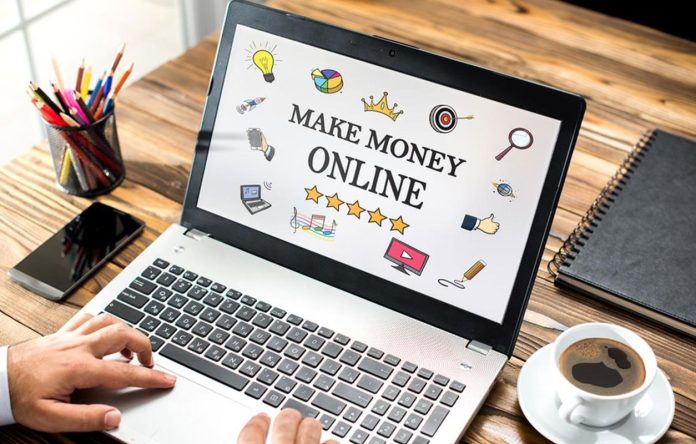 The recipe for making money from your website hasn't altered much in recent years.
Good communication

Modern design that inspires confidence

A straightforward and helpful call-to-action succeeds
Those facts are not just for making money on your website; they also affect your web hosting business income. The issue is that these factors evolve with time. Most notably, design. A few years ago, what was 'accepted' in format is now outmoded and unattractive — flash, picture slideshows, banners, pop-ups, and other features all seemed to promise. 
While communication sees phrases that were hardly known a year ago become popular and everyone starts to understand more, issues that never existed before coming to the fore. 
As individuals experiment with what feels suitable for specific industries and commerce — calls and messages, email, chat service, direct mail, and more – that call to action has gradually changed.
While there are a variety of easy and not-so-simple modifications discovered over the years to enhance conversions, few, if any, recommended practices will invariably boost a website's conversion rate. Though it may work for most people, there will always be an exception.
7 Ways To Make Your Website Into A Money Making Machine
1. Utilize Contemporary Design
Beautiful things are quickly trusted and respected. The simple design just works. Everything else on the internet is hardly tolerated, if at all.
This generation of entrepreneurs, who are willing to take chances and share their ideas with the world, has access to technologies that make design simple. Don't lose to a newcomer with a mediocre product but a stunning design.
Which site do you have greater faith in? The store that's been there for 15 years and has over 25 links on its main page? Or the specific landing page with a single call to action?
2. Make Use Of Big Product Images
Large product photographs are usually adequate. Isn't it true that a picture is worth a thousand words? They appear to convert far better than words alone – primarily when used online. Just keep in mind the trendy design. These work great in tandem with smaller widgets for website design cohesiveness.
3. Image Sliders Should Not Be Used
A single colossal product image or 2 to 3 photos on a landing page allows customers to compare items and perform wonderfully.
Automatic picture sliders, particularly on the homepage, are mostly disregarded. They're distracting, don't allow you enough chance to read, are confused, and off-topic, among other things. Image sliders that are well-designed and well-thought-out marginally outperform more basic web pages.
Don't do that unless you have $15-50k to optimize your image sliders to operate and or significantly better than a standard website.
4. Street Performer Video
It makes no difference how long the video is. The content, structure, timing, and production are what are essential. If you can hold someone's attention for an hour, you can convince them to watch it.
A 20-second sales call evolves into an hour chat; you cancel a meeting, a 6-month commitment to their service, and eventually a lifelong relationship. In your sales video, you must capture this spirit.
While the number of individuals viewing your movie decreases with each passing second, this does not imply that shorter is better. You won't gain more sales because 99 percent of people view your confused 11-second video.
Crappy videos, no matter how big or small, generate the same amount of income. Longer videos take the brunt of the criticism since they are identified by their low 'watched to the finish' numbers.
The fact is that the most popular internet revenue-generating films aren't user-friendly, don't have compelling material, don't sell billions of dollars, and are generally 6 to 25 minutes long. The owners of these films track sales performance rather than 'watched to the finish.'
5. Design That Attracts Attention
Conversions are higher when there is only one precise aim. Your conversion rate will decrease as you add additional goods, alternatives, and links that divert attention away from your offer. 
More hyperlinks with the same purpose can help you convert more people. Your website should have a single goal.
6. Relevant Calls To Action
People frequently claim a call to action on every webpage and numerous times on each page as a "standard practice." This is not the case.
The best calls to action are those that are relevant. Because they establish greater trust, are more conversational, and allow the user to feel in charge, a site with fewer but meaningful calls to action produce overwhelming results.
7. Create For Your Ideal Client
After converting a guest into a customer, the website does not succeed. Customer impression determines long-term profitability. Your firm will eventually collapse if you flip the wrong consumer. Long-term company success may be achieved by lowering conversion by being particular about who your brand is ideal for.
Allowing middle managers, consultants, or web designers to employ cheap methods to persuade customers to buy something they don't want is not a good idea. While the short-term outcomes may be spectacular, consider the long-term consequences as folks you just pissed off tell thousands of others about how you ripped them off by writing a blog post and sharing it on social media.
Last Words
Keep in mind that your site expresses you and your company. After somebody purchases from you, the narrative does not end. Make sure you know how people feel about you before, during, and after doing business with them.
Your newly acquired consumers are cussing you out if you're selling more. You will face long-term difficulties. What matters is your overall impression of the company. Lowering conversion by being clear about who your goods are for can help you build a lucrative, long-term business.
The views expressed in this article are those of the authors and do not necessarily reflect the views or policies of The World Financial Review.