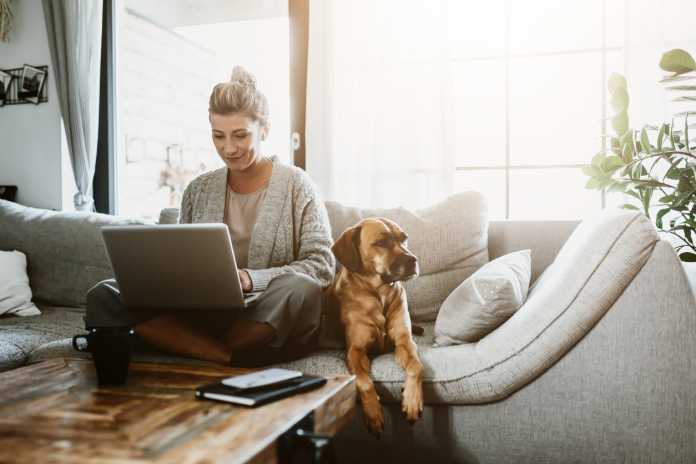 By Evelyn Long
Starting a construction business from home is possible – so long as you have the right skills and you're willing to start small. Construction and renovation services are in high demand right now and people need both specialists and general contractors.
If you already have skills, industry connections, or experience, you could be in a good spot to go independent and start your own construction company. You will need to do some serious preparation before you can start working, however.
1. Begin With Research
While construction activity is on the rise across the world, demand may not be high everywhere. Local market research will tell you if your business could succeed, based on both potential competition and the local demand for the construction services you will offer.
Before you start creating a business plan, you should develop an idea of how many construction companies are in your area. You should also research what these companies specialize in, how much they charge for various services, and their current reputation.
You'll also want information on local demand. Interviewing potential customers, speaking with previous business partners, and researching your local market online can all be good places to start. Using information on both the competition and potential customers, you can decide if your business is likely to be successful.
2. Develop a Plan
Every successful small business starts with a good business plan. This plan will guide you through the early stages of operating your business and provide the answers to some basic questions about your business, its structure, and who it serves.
A good business plan should include information on your business structure, the services you'll provide, your target market, and the cost of starting and running the business.
Your plan may also need information on employees and team member pay, the types of construction project you will bid on, or the business's marketing plan.
During the planning stage, you may also want to begin researching local services and businesses you can work with to reduce your administrative workload.
For example, a business CPA can help you keep track of revenue and manage taxes. If you don't want to handle your business's accounting, you can reach out to a CPA during the planning phase.
3. Register Your Business and Get Licensed
Before you can begin offering construction services, you will need to register your business and secure the right licensing and permits. Depending on the country, registering your company is a straightforward process that involves filing for a federal tax ID and registering your business with your state's government.
Licensing may be more involved. General contractors, for example, typically need to demonstrate proof of industry experience and may need to pass exams before they can receive a contractor license.
Local zoning can also limit where you may operate your business. If you're starting the business out of your home, you may actually face fewer obstacles here than you would if you had a physical location or dedicated office space.
According to the U.S. Small Business Administration, "you might have fewer zoning restrictions if you base your business out of your home."
These zoning restrictions can limit the types of businesses that may operate in a particular area. However, the SBA also notes that "zoning ordinances can still apply even to home-based businesses."
Your business, even if it's based out of a home office, will probably need insurance – and, depending on your niche and location, multiple forms of insurance. Workers' Compensation insurance, general liability insurance, auto insurance, and builder's risk insurance are all examples of insurance that a construction company may need.
4. Get Funded
You likely don't have everything you need to get started right away. Renting or buying equipment, tools, and raw materials is expensive, and even wealthy entrepreneurs may not have the funds needed for their first few projects.
New business owners have access to a few different funding options, including small business loans, working capital loans, and financing. These sources of funding can help you secure the resources you need to get started. It may also be possible to receive grant money from federal or regional government organizations.
5. Find Your First Customers
Once you have your licensing, your registration, and your tools, you can start marketing your business's services.
Depending on the size of your business and your local market, you may employ different marketing strategies – like reaching out to former business partners, using social media, or advertising locally. If you have experience as a subcontractor or contractor in the industry, it may also be possible to reach out to clients you've worked for in the past.
However, you'll want to ensure you don't violate non-compete or similar agreements you may have signed with a former employer that would prevent you from working with their clients.
Start Your Construction Business From Home
A construction company can be managed from a home office, so long as you know what resources and licensing you'll need to get started.
A good business plan, market research, and funding will prepare you for the early stages of operating your business. It's also important that you register your business and obtain the proper insurance.
About the Author
Evelyn Long is a construction writer and the founder of Renovated. Her work on construction training and management has been featured by the Building Performance Association, Training Journal and other industry publications.
The views expressed in this article are those of the authors and do not necessarily reflect the views or policies of The World Financial Review.