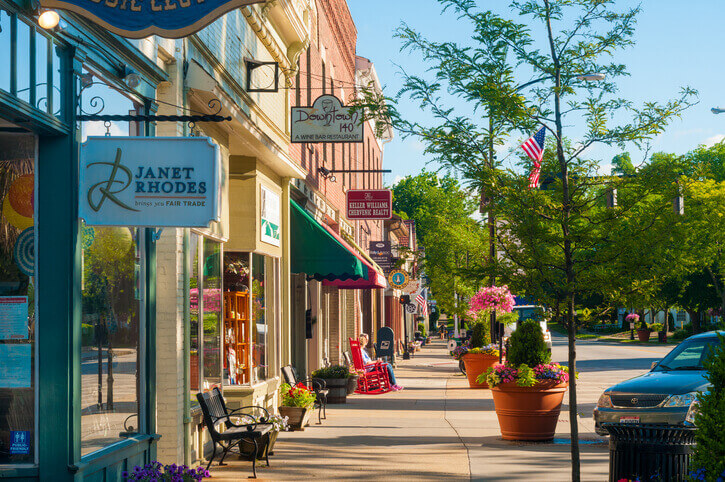 If you're an Ohio resident that's ready to take the leap and become self-employed, you've come to the right place. This journey won't be an easy one, but the rewards of starting your own business can far outweigh any challenges. Not only will you be able to feel proud about what you've accomplished, but you'll experience a great deal of freedom in your day-to-day life. No matter what your vision might be, the following tips will help you move much closer to your end goal.
Understand local regulations
Every state has slightly different rules for starting a business. In Ohio, you'll need to follow a fairly standard set of steps. You'll need to give your business a name, find a statutory agent, apply for a tax ID in Ohio, and file any necessary documents ahead of time. It's also important to decide on what business structure you'll be using, as you'll need to go through a slightly different process depending on whether your Ohio start-up is going to be an LLC, a corporation, or a non-profit.
Open a business bank account
It will be much easier to keep your personal and business funds separate if you open a new bank account. In Ohio, some popular choices include Huntington National Bank, PNC Bank, and Wright-Patt Credit Union. Make sure you read all the terms and conditions carefully, as some business accounts will charge a fee. You should also pay attention to things like whether you will be able to pay different currencies into your bank and if there are any caps or limits on your spending.
Have a tax system in place
Ohio doesn't have the highest taxes out of all the states in the USA, but it's by no means the lowest. Charging a state income tax that ranges from 0-3.99%, it's crucial to get a handle on your taxes as soon as possible in Ohio. This might mean hiring an accountant, investing in software, or simply making a habit of bookkeeping regularly. Failing to consider your taxes throughout the year can set you up for disaster when tax time rolls around, especially if you didn't keep records of your income and expenses.
Find the right insurance
Businesses in Ohio shouldn't be operating without insurance. Depending on the type of business you run, you may need both general and professional liability insurance as well as workers' compensation insurance. While these might seem like an additional expense you don't need in the early stages of setting up shop, they'll save you a lot of money in the long run if something goes wrong. It's worth noting that in Ohio if you have even a single employee, worker's comp is required by law.
Starting a business in Ohio is no more difficult than anywhere else in the USA, you just have to make sure you know exactly what's required of you. Once you're up and running, you'll be able to focus all your attention on making your customers happy.
The views expressed in this article are those of the authors and do not necessarily reflect the views or policies of The World Financial Review.