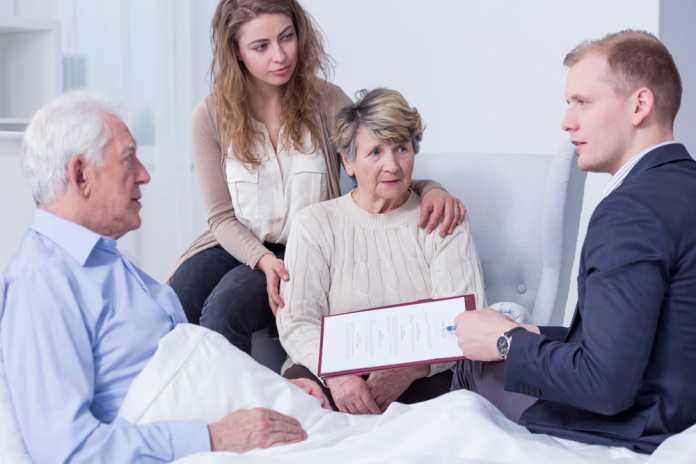 Setting up your will is a very important step that should be undertaken as soon as you begin to look after your assets. The purpose of this is that if there's any of the property or financial assets that aren't left in your hands, they can't go to another person. This can be a very upsetting situation for you as you can end up having to deal with creditors and lawyers who will make your assets and personal details a matter of public record. Therefore, you need experts like gklawgroup.com to set up your will so that it meets the requirements of the law.

With a document as important as your will, it's not something you should take lightly. Remember that this is the last bit of control you'll have over everything you've acquired in your lifetime when you'll no longer be around. To ensure that your will is valid, there are steps you must fulfill. That way, you know for certain that your will is going to be accepted in the probate court.
That said, here's how you can set up your will:
1. Take The Necessary Steps To Prepare
Creating a will doesn't have to be difficult at all. You need to consider a few things before you set up a will. Make sure you have all of the information you need on hand so you can make your will as precise and as accurate as possible. You don't want to make a mistake that could hurt or destroy a loved one's estate.
Online resources are a great resource for information. You'll be able to learn about the steps that you'll need to take to create a will.
Here's some information you can find online:
You can find legal forms online that you can copy as an example in creating your will.

You'll be able to read blogs that'll provide you with great advice on how to make your will, as well as conduct estate planning. These blogs may also give you valuable tips on what to avoid when creating your will.
2. Create The Initial Document
Follow these tips and ensure that your properties, finances and, most importantly, your loved ones, are taken care of properly once you're gone.
Learn the process of drafting a will.

You'll need to include a short but complete statement about how you want your property to be structured upon your death. This includes details about how to leave your belongings to your children or spouse, how to transfer your financial assets, and how to manage your estate tax matters. You also need to describe your intentions in terms of any additional transfers, such as how to distribute payments to beneficiaries in the future.

Name your beneficiaries.

Who gets what?

This is one of the most important parts of drafting a will. Name your

beneficiaries

with care.

Undertake the necessary steps to protect your will.

If you're leaving money to be dispersed between beneficiaries, such as paying off mortgages or taking care of funeral expenses, you need to take steps to safeguard those funds in case of your death. If you don't, your beneficiaries could be left without enough to live on and may not have the resources they need to fulfill their obligations.
3. Enlist The Help Of A Lawyer
Don't risk making mistakes in creating your will. It's best that you enlist the help of a lawyer. This is because they usually have the proper experience that'll ensure that everything you want to include in your will is included in it accurately and legally.
Here are some tips you can follow, so you can find a professional lawyer:
Talk to your family members and friends. They may have already worked with a lawyer and can give you a recommendation.

Contact a probate attorney as well. Probate attorneys have experience in dealing with wills and estate planning. They can provide you with a list of other people who may be able to assist you in your will and estate planning needs.

Check the Internet for resources and information on lawyers within your locality. You can use search terms like Wills and Probate Solicitors London to find experts locally that would be able to help.
Working with a professional lawyer will not only save you money, but it will also protect your loved ones and assets properly. This process is important so you can rest easy knowing that your loved ones are protected.
Conclusion
Finally, always take time to check that you set up your own estate and will with as much care as possible. If you can't do this then make sure that you enlist the help of a lawyer. There are a lot of aspects to take into consideration when setting up your will, but these are a few of the more important ones. If you want to know how to set up your will, the first thing you should do is contact a professional so they can help you avoid any errors that could prove costly later on.
Disclaimer: This article contains sponsored marketing content. It is intended for promotional purposes and should not be considered as an endorsement or recommendation by our website. Readers are encouraged to conduct their own research and exercise their own judgment before making any decisions based on the information provided in this article.


The views expressed in this article are those of the authors and do not necessarily reflect the views or policies of The World Financial Review.