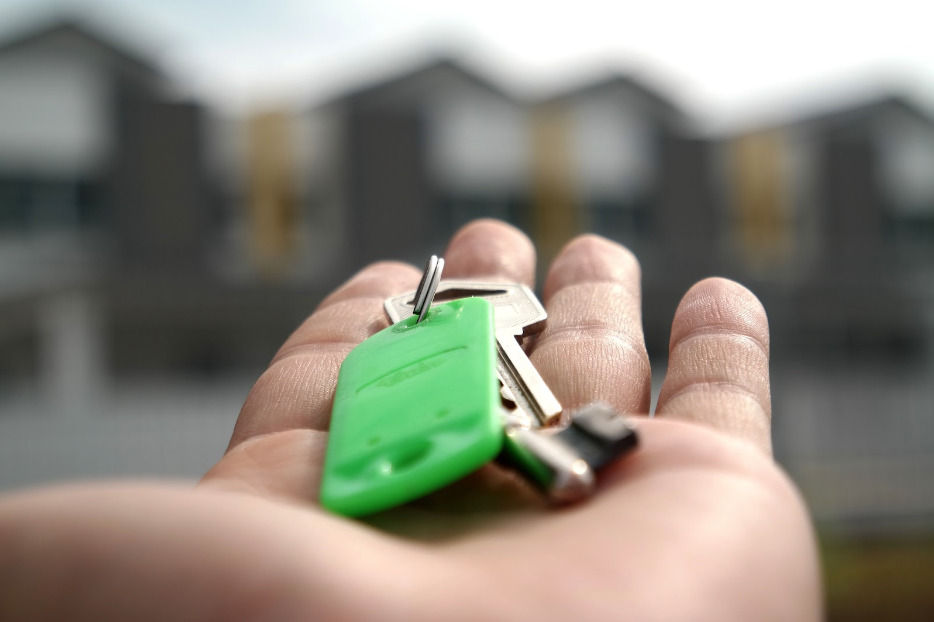 Renting an apartment is a big responsibility, and it's important to be prepared before you start looking for apartments for rent. It can be a daunting task, especially if you've never done it before. As a first-time renter, there are a lot of things you need to know before signing a lease.  You need to figure out your budget, fill out rental applications, go through a tenant background check, pay a security deposit and customize your space.
However, by following a few simple steps and doing your research, you can make the process a whole lot easier. By taking the time to figure out your budget and find an apartment that fits both your needs and price range, you'll be able to rent with confidence. 
In this blog post, we'll walk you through everything you need to know about renting an apartment for the first time.
Figure Out Your Budget
The first step before you start looking for apartments for rent is to figure out how much you can afford to spend each month. To do this, take a look at your income and expenses. Once you have an idea of how much money you have coming in each month, you can start looking for apartments that fit your budget. Keep in mind that you'll also need to factor in things like utilities, furniture, and renter's insurance when budgeting for your apartment.
Start Searching for Apartments
Once you know how much rent you can afford to pay each month, it's time to start searching for apartments that fit your budget. There are a number of ways to do this, including using online search tools and visiting apartment complexes in person. When searching for an apartment, be sure to keep your specific needs and wants in mind (e.g., location, number of bedrooms/bathrooms, amenities, etc.).
Get Your Finances in Order
Most landlords will require that you have proof of income and good credit before they'll agree to rent an apartment to you. If you don't have either of these things, it may be difficult to find an apartment that you can afford. Start by getting a copy of your credit report and score so that you know where you stand financially. If your credit is good, start gathering pay stubs or other documentation that proves your income. If your credit is not so good, try saving up for a larger security deposit to become an ideal tenant so that the landlord feels more comfortable renting to you. 
Schedule Viewings
Once you've found some apartments that you're interested in, the next step is to schedule meetings. This will give you a chance to see the apartments in person and get a feel for what it would be like to live there. When viewing an apartment complex, be sure to ask plenty of questions so that you can make an informed decision about whether or not it's the right place for you.
Fill Out an Application 
If everything goes well during your tour of the apartment complex, the next step is to fill out an application. Be prepared to provide some basic personal information (e.g., name, address, phone number), as well as information about your employment history and rental history (if applicable). You may also need to provide a security deposit at this time. 
Most landlords will require you to fill out a rental application before they show you the apartment. Be sure to have your documents in order before scheduling a view, as this will speed up the process. When you visit the apartment, pay attention to things like cleanliness, noise level, and safety. If everything looks good and you're still interested, it's time to move on to the next step.
Signing the Lease 
Once you've found an apartment that you like and that meets your needs, it's time to sign the lease. Be sure to read over the lease carefully before signing anything—you don't want any surprises down the road. This document is legally binding, so it's important that you read it carefully before putting your signature on it. If there's something in the lease that you're not comfortable with, try negotiating with the landlord. In most cases, they'll be open to making changes. Pay special attention to the length of the lease (most leases are for one year, but some may be for six months or two years), the amount of rent, and any rules or restrictions that are in place (e.g., no smoking, no pets, etc.). Once you've signed the lease, make sure to get a copy of it for your records. 
Paying Your Deposit 
In addition to paying your first month's rent, most landlords will also require you to pay a security deposit. This deposit is typically equal to one month's rent and is used to cover any damages that occur during your tenancy. Once you move out of the apartment, your security deposit will be returned to you, minus any damages that need to be repaired. 
Renting an apartment doesn't have to be difficult or stressful. Just follow these simple steps and you'll be in your new home before you know it. And remember, if something doesn't seem right or you're not comfortable with something in your lease agreement, don't hesitate to reach out to your landlord for clarification or negotiation. 
The views expressed in this article are those of the authors and do not necessarily reflect the views or policies of The World Financial Review.