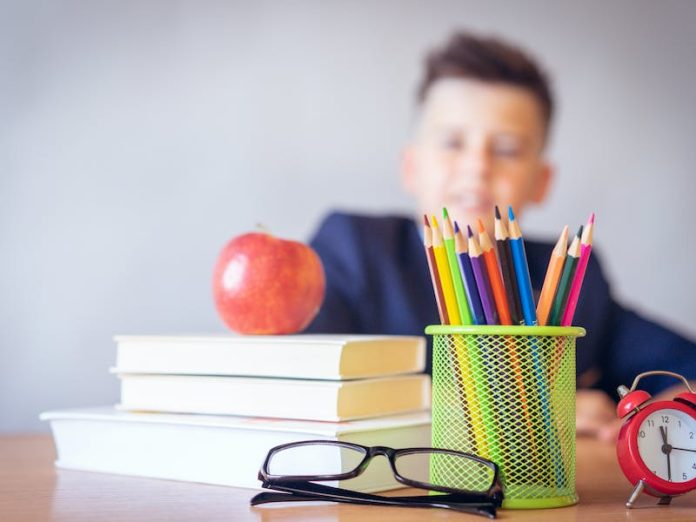 Summer break is over, and soon, we'll be heading to back-to-school fever. Back to school is the perfect time to stock up on supplies at favorable discounts and deals. You can find everything from clothes, textbooks, folders, shoes, backpacks, and study materials. The great deals at established retailers mean you can save on all your back-to-school essentials. There's no need to break the bank with high tuition fees and looming expenses. But how do you make the most from these deals? Well, it needs deep research and awareness about available options near your vicinity. This post explores techniques to rip the most out of these back-to-school deals.
Tips to Adopt as Students 
There's much catching up for newbies into the world of back-to-school deals. Many hidden secrets could save you hundreds of dollars on selected materials. Here are hidden gems to get the most from back-to-school deals:
1. Planning Ahead
The first step in taking advantage of back-to-school deals is planning. Dig deep into your research paper writer bag and plan before the sales start. Make a list of items you want to add to your collection. Is it a new backpack? What about the latest book release? A new pair of headphones or a new laptop for research? List down all the items you need for the new semester. Countercheck to ensure these items are available at your preferred retailers.
2. Set a Budget
Sticking to a budget remains the top priority when making the most of back-to-school deals. Start by creating a budget plan on how much you're willing and comfortable to spend on selected items on offer. Create a priority list of your budgets' most essential to least essential items. It is tempting to try new items on offer. But this only blows your budget. Refrain from being tempted by sumptuous deals on unnecessary items.
3. Shop Early
The early bird reaps the most from these back-to-school deals. Therefore, you must keep close contact with selected retailers to find the first-time discount offers on selected materials. Moreover, the fewer people become aware of these discounts, the more you can take advantage of them. Be sure to flock to your retailers with other shoppers looking for the same deals before the last minute. Therefore, start your shopping now and be ready in time to go back to school with all your essentials.
4. Compare Prices
A common marketing tactic most retailers use is placing discount tags on slow-moving goods to entice shoppers. Always compare price lists at nearby retail outlets when shopping for school supplies. This ensures you always get the best deals. Some essential tools for efficient price comparison include Google Shopper or Price Runner. For precise pricing, visit local stores to get exact prices for essentials. Moreover, you can opt for family and friends to recommend favorite spots to start their shopping experience.
5. Second-Hand Power
Second-hand retail stores contain a lot of great deals and discounts on selected materials for back-to-school. Previously, there was a stigma associated with thrift items. Over time, people are embracing the power of thrift items at good deals. You can get good offers on thrift backpacks, clothes, shoes, refurbished laptops, calculators, etc. Check out your local thrift shop and look for bargaining deals to save on your budget. For electronics, you can get good deals on refurbished devices from trusted retailers with a good shelf life and quality. Look for electronics with a warranty. 
6. Return Policies
Before making a final decision about any purchase, check the return policy for the product. This is a good way of ensuring that each product works well without damage or suits your needs.
Moreover, this is a good deal, especially when investing in refurbished or second-hand electronics. Read the fine print of these return policies to ensure favorable terms and conditions before finalizing the purchase.
Must-Buy Back-to-School Items
There are multiple back-to-school items to stock up on while minding your budget. Some popular items are available with various discounts at different retail outlets for different audiences.
Elementary School
Backpack – A sturdy and properly sized backpack carrying basic school supplies.

Water bottle – A reusable water bottle keeps you hydrated throughout the day.

Crayons – Multiple-colored pencils that handle art and creative projects by instructors.

Lunchbox – A lightweight and easy-to-pack container that handles snacks and other food.
Middle School
Calculator – A basic scientific calculator capable of handling common calculations with integers and fractions.

USB Drive – A portable storage device for storing, transferring, and editing files.

Notebook and blinders – Multiple notebooks and binders between 2″ and 3″ wide that cater to multiple subjects.

Glue stick – For sticking art projects, notes, and worksheets during class projects.
High School
Scientific calculator – A fundamental scientific calculator for statistics and advanced scientific functions for high school science and math.

Laptop – An affordable laptop with great battery life, fast processing, sturdy design, and sufficient RAM to handle multiple operations.

Highlighters – Bullet-tipped highlighters with different sizes for underlining and circling information.

Spiral notebook – A high-quality spiral notebook durable and thick enough to handle multiple subjects.

Compass – This is an essential math supply item for handling various subjects such as construction. 
For Teachers
Desk organizer – This device saves space on your desk and features a stylish design to enhance your workstation aesthetics.

Plan book – A perfect storage book for all your lesson plans. Indicates time, learning expectations, and outcomes for detailed recording of teaching progress.

Laminating pouches – The perfect device for saving all your class documents. Feature two sheets to protect documents from wear and tear.

Disinfectant wipes – A wipe to eliminate germs and bacteria around your classroom. Also, it is usable in other parts of a classroom setting to maintain hygiene.
Final Takeaway
Follow these expert tips to make the most of back-to-school deals. Save money on school supplies and maintain a budget for regular school expenses. Start shopping today and experience the thrill of these deals. Remember the importance of early planning and researching for the latest deals.
The views expressed in this article are those of the authors and do not necessarily reflect the views or policies of The World Financial Review.