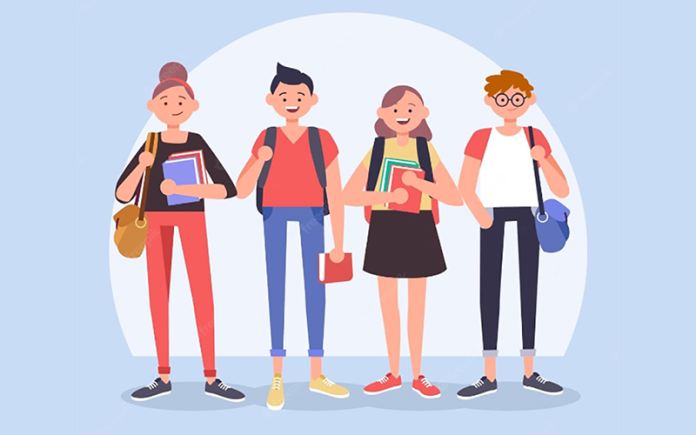 Student life is all about having fun, right? Well, not quite, as you probably know already. There are also a lot of responsibilities, dos, and musts. But it doesn't mean that you can't make these things a little easier and more pleasant for yourself. In this article, you will find various tips on how to make your student life better.
Prepare Assignments In Advance
As each term comes to a close, you may find that you have more and more tasks piling up with less and less time to complete them. Emotional tension increases and things may spiral out of control. In such conditions, there is a danger of depression and burnout. To avoid additional stress, it is necessary to prepare in advance. And if you lack the time, you can always use an essay writing service to get everything right.
Purchase a Printer
While studying, it will be necessary to print a lot: abstracts, coursework, reports, and much more. Some work will need to be reworked because mistakes are made by everyone. That's why a compact, budget printer is a cost-effective step that also saves time.
Use Repetition Intervals
In order not to re-learn the whole material before an exam, it is effective to revisit the information periodically throughout the year. It is a technique of inter-frequency repetition: repeating information because of the passing of time when you start to forget it. Thus, you only need to review the material before an exam, not to learn it again.
Check Out the Student Government
Student government is an organization that protects student rights and helps them. Find out at your student government whether you can enjoy something that they oversee: concerts, parades, entertainment, discount cards, and much more.
Сommunicate and Be Active
Communication will help to expand your social circle, and get useful connections, which will be needed in the future. In addition to communication in your class, it is possible to participate in student events, as more people are involved in them. Any activity will provide you with new opportunities beyond just meeting new people.
Find a common language with your classmates. It will be very difficult if you isolate yourself from the rest. Do not forget, you should be one friendly team. Classmates are people who can always help with anything, and together with them, you will be much easier and more cheerful to spend time at the university. You will always have someone to have lunch or go for a walk with. Together, it's easier!
Get Ready for Dorm Life
Living with strangers is quite a change of pace for most students who are moving into dorms. Having fights with your roommates is inevitable as you get to know and get used to each other. To get rid of some quarrels and misunderstandings, discuss with your roommates the schedule of cleaning the room, guest visits, and other trifles in advance. Follow the order and cleanliness in your room.
Take Your Time
The years of studying at college will end very quickly. Therefore, without a clear plan, you can spend time in vain. Appreciate the time you have there, plan ahead, and from a successful student, you will become a valuable specialist.
Think about What to Do in Your Free Time
Studying is, of course, wonderful, but if all your free time is filled with just that, then you can go crazy. Be a diverse personality. Sign up for an extracurricular activity, gym or fitness club to diversify your life. Concern yourself with not only mental but also physical self-improvement. 
As a junior or senior at college, you can already think about your future work and look for vacancies on the Internet. Combining school with work is no easy feat as you need to have excellent time management skills, but a lot of students do it. Or perhaps you are engaged in a hobby that can earn you money? Consider your next professional steps in advance. It is crucial to make up your mind before graduating or even before entering college.
Hopefully, this article was useful for you and will help draw attention to important aspects of student life. With these tips, you will quickly adapt to your new life and realize that being a student is not only a difficult stage in your life but also a very diverse and engaging one. Make mistakes, live and learn, and don't forget to keep a positive outlook on life. And most importantly, have fun!

The views expressed in this article are those of the authors and do not necessarily reflect the views or policies of The World Financial Review.