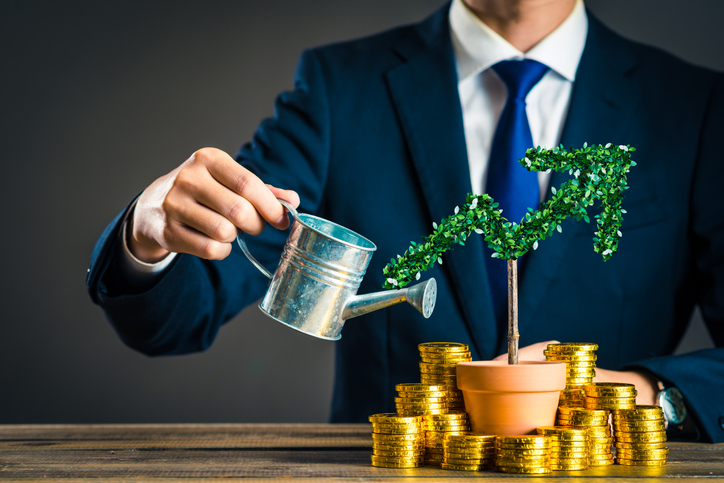 A new decade means an incredible opportunity to plan and rearrange or investment portfolios for the future, and that is exactly what we're going to have a look at today.
We'll be looking at what some of the world's leading investment banks are predicting, dissect short-term risks and large events that can affect the markets, pinpoint a few securities that are predicted to do well, and provide some insight in the decade to come.
So, without further ado, here are tips on how to invest in 2020 as well as further down the road.
Short-Term Plans and Risk Factors
2020 will be an eventful year on the markets, there is no denying that. At the time of writing, just about two months had passed of the new year and we have already seen some major market movements.
Naturally, there are mainly two rather unpredictable events that we're keeping our eyes on at the moment.
There is a full-blown international panic regarding the coronavirus and it has already had a deeply disturbing effect on the international stock markets. In late February, the tension surrounding the virus had grown so large that the S&P 500 plummeted a record-breaking 10% in less than a week. And we've seen similar patterns in other parts of the world, including on the Chinese and European stock markets.
The S&P 500 has since started to recover but to investors all over, this should be seen as a warning on just how volatile our markets are. In our opinion, the best way to benefit from this type of volatility is with the best trading platform UK.
The U.S. Presidential Election
2020 will also see a U.S. Presidential Election and maybe one of the more dividing elections in quite some time. With that said, this early on in the year, it's rather hard to predict how the election end, yet it's something every investor has to follow closely.
During Trump's first three years as a president, the American economy has exploded and the volatility could be at an all-time high. At the same time, Deutsche Bank is expecting the growth to continue throughout the year, potentially even outperform the record growth of 2019.
Naturally, the markets will react very differently to Trump winning this year's election than, for example, Bernie Sanders.
Securities to Keep an Eye On During the Year to Come
Besides the coronavirus and the upcoming American election, some certain specific markets and securities are predicted to be great investments this year.
Several market analytics agree that Uber Technologies Inc. (UBER) could be a potential high-gainer this coming year, and the same goes for Visa (V) and Salesforce (CRM). In Europe, Weir Group (WEIR) and Diageo PLC (DGE), which are both listed on the London Stock Exchange, are predicted to do well.
Moreover, Anglo American plc (AAL), which is an internationally leading mining company, could benefit greatly from the commodity market, which brings us to our next market.
Due to the volatility and risks that the international stock markets are representing at the moment, experts agree that gold will likely see further growth during 2020. And, if you're scared of the stock market collapse, it might be a good idea to move your funds into gold already now.
Due to the uncertainty of the U.S. election and the country's interest rates, the US Dollar is expected to lose support and value throughout the year, creating good opportunities for short traders. As a result of a weakened dollar and the Brexit, we could also see both the euro and the pound declining as well.
Cryptocurrencies may not be the first-hand pick for many "serious" investors, but the market is showing signs that a bull run is around the corner. And there is no denying how profitable a well-placed cryptocurrency investment can be, even in a relatively short time span.
If you're lacking knowledge about cryptocurrencies, it's advisable to stick with the big names such as Bitcoin and Ethereum. Although, if you're willing to do some research several other potential investments can yield high payoffs.
What About the Next Decade?
Predicting what will happen on the market for 10 years to come is not an easy task and it is more or less impossible to know where we're headed, especially considering how fast things develop these days.
However, if there are three factors and trends that we, and many others, are quite convinced will shape the future of our society, it's sustainability, "green investments", and digital transformation. With that said, we should also expect volatility in most markets to increase, so we all need to be more serious with staying safe and diversifying our portfolios.
Disclaimer: This article contains sponsored marketing content. It is intended for promotional purposes and should not be considered as an endorsement or recommendation by our website. Readers are encouraged to conduct their own research and exercise their own judgment before making any decisions based on the information provided in this article.


The views expressed in this article are those of the authors and do not necessarily reflect the views or policies of The World Financial Review.