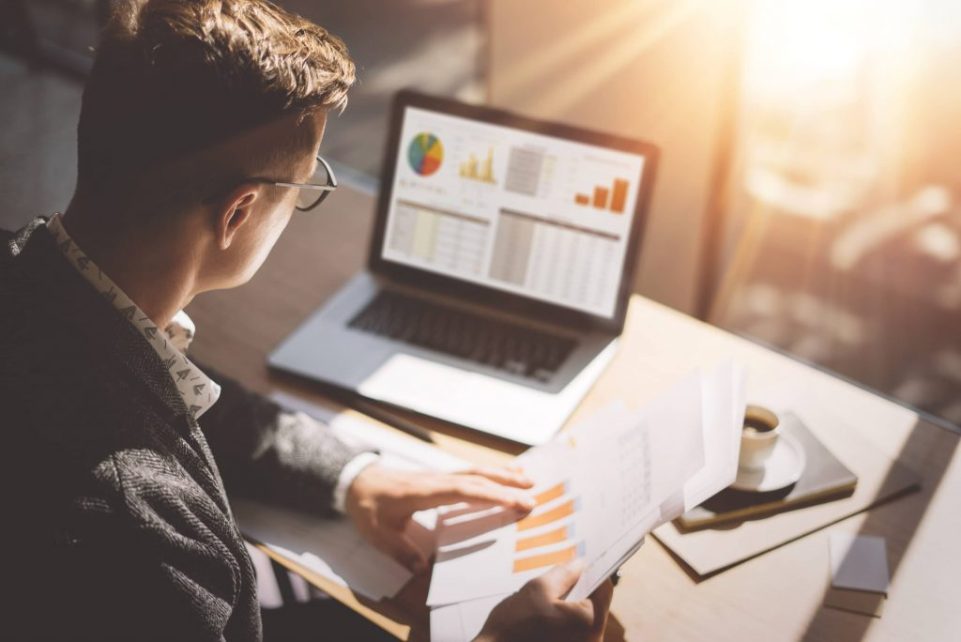 Finance is one of the largest industries across the globe. It has grown bigger through the decades and has branched out into many sub-sectors like investment and wealth management.
Under this industry, accountancy and other finance-related course graduates can build their careers through a wide range of professional credentials. However, the gold standard that even C-level executives are expected to have is the chartered financial analyst (CFA) designation.
This article offers all the important facts about CFA, including how you can take the path and grow your career by being one.
What is a chartered financial analyst (CFA)?
Chartered financial analyst (CFA) is a title granted to a professional recognized by the CFA Institute.
Originally known as the Association for Investment Management and Research (AIMR), the internationally acclaimed organization uses the designation to certify a professional's competence in wealth management and investment analysis.
CFA vs. CFP
To understand what a CFA truly is, you must first know what it isn't, and it is definitely not the same as a CFP (certified financial planner).
Although somewhat similar at first glance, CFP and CFA are two different jobs in the wealth management field. Besides being under the same industry, the two have very different roles, scopes, and skill sets.
While financial planners work with individuals and help them achieve their financial goals, CFA charterholders focus more on large-scale corporate investment situations.
A CFP plans for people and their families, which means they need strong people skills and can translate complex financial matters into layman's terms. They have a deep understanding of investing and personal finances, which they use to build and manage investment portfolios for their clients.
On the other hand, CFAs are more focused on high-level investment. They are trained in financial reporting, economics, corporate finance, and equity investing strategies. Unlike CFPs, they work with large organizations and handle the research and analysis of investment firms.
What are the skills needed to become a CFA?
CFA charterholders work in different positions in the global financial industry, mainly as investment management professionals. No matter what company they work for, they apply the most critical CFA skills, such as:
Analytical Skills
To become a CFA charterholder, you need to be able to visualize, conceptualize, articulate, and solve simple and complicated financial matters. Ultimately, you have the skills that allow you to make educated decisions based on the available information.
Communication Skills
Like other professionals, CFA charterholders require high-level communication skills to work better with people, including investors, clients, and stockbrokers. The job description doesn't end with analysis; it also entails good presentation and communication to enhance the value of analysis and prevent any misinterpretations.
Excel Modeling and Computer Skills
CFA professionals will need to work a lot on Excel sheets and models, so having in-depth knowledge about the optimal use of the tool is crucial for them.
From making quantitative estimates to forecasting trends, almost everything a CFA charterholder must communicate can be showcased in an easily digestible manner through Excel template models.
Although it's not required, having a Microsoft certification in Dubai definitely gives you an advantage when applying for jobs and practicing as a CFA charterholder.
Moreover, a CFA professional must be able to handle computer operations with ease. Having mastered basic computer and Excel operations means you have the foundations to learn new software for efficient data analysis, trend monitoring, and forecasting.
Ethics
Though technically not a skill, ethics is one of the most critical fundamental pillars of becoming a CFA charterholder, along with honesty.
CFA charterholders need to be unbiased in their work and conduct their tasks responsibly. Integrity is paramount to the quality of work expected from a CFA charterholder, so you must make sure you live by the code implemented by the CFA Institute if you choose to become one.
What career paths can you take as a CFA charterholder?
CFA charterholders are suited to take on several roles, such as:
Portfolio management expert.

Financial analyst.

Risk analysis and risk management expert.

Investment strategist.
The CFA designation is widely considered the apex of professional expertise in investment management. As such, it is often considered a major requirement for those vying for the position of chief investment officer at a public company or investment firm.
In this position, CFA charterholders engage in:
Credit analysis.

Corporate auditing and accounting.

Financial planning for high-net-worth individuals (HNWIs).
How much do CFA charterholders earn in the UAE?
Professionals in the investment industry see widely varying compensation. Several factors also influence salary ranges, including professional seniority, the industry sector, specialization, and broad regional differences.
In Dubai, UAE, an average chartered financial analyst has an annual gross salary of AED 301,911. This is equivalent to AED 145 hourly and is 4 percent higher (or AED 10,755 more) than the national average salary for the said profession.
Below are the estimated earnings, based on your level of experience in the field:
As an entry-level CFA with one to three years of experience, you can expect an average salary of AED 213,903.
A senior-level professional with over eight years on the job can earn an average of AED 376,259 in payroll.
CFA charterholders also earn an average annual bonus of AED 12,650.
How can I become a CFA charterholder?
You need to complete some basic requirements to become a CFA charterholder aside from completing your CFA training in Dubai. This includes:
Four years' worth of work experience as a professional.

A bachelor's degree or proof of being in the final year of a bachelor's degree program.

A combination of education and professional work experience totaling four years.
Note that undergraduates need to complete their bachelor's program before registering for the Level II CFA exam.
Besides the professional and educational requirements, CFA applicants must also:
Have a valid international passport.
Complete the English assessment.
Meet the professional conduct criteria for admission.
Reside in a CFA-participating country.
After meeting the enrollment requirements, you need to pass all three CFA program levels in sequential order. Since the tests are quite rigorous, you may need to study the 10 topic areas extensively within 900 hours or more.
Once you pass the exam, you must become a member of the CFA Institute, pay annual dues, and sign the organization's code of ethics and standards of professional conduct that must always be upheld (else, you risk revocation of your CFA charter).
Grow as a Chartered Financial Analyst
A career as a CFA charterholder is a fruitful one. Make sure you learn the right skills and choose pathways that interest you to start your journey to grow as a CFA.
About the Author
Nikhil Vachani is Senior Tutor for Phoenix Financial Training, a leading provider of professional accountancy and finance qualifications throughout the Middle East and India as well as of bespoke finance courses to a wide and varied portfolio of corporate clients. Nikhil is a fellow member of the ACCA and UAECA and has 11 years of experience as a specialist trainer in the areas of Financial Accounting, Corporate Reporting and Taxation across all levels of ACCA.
The views expressed in this article are those of the authors and do not necessarily reflect the views or policies of The World Financial Review.