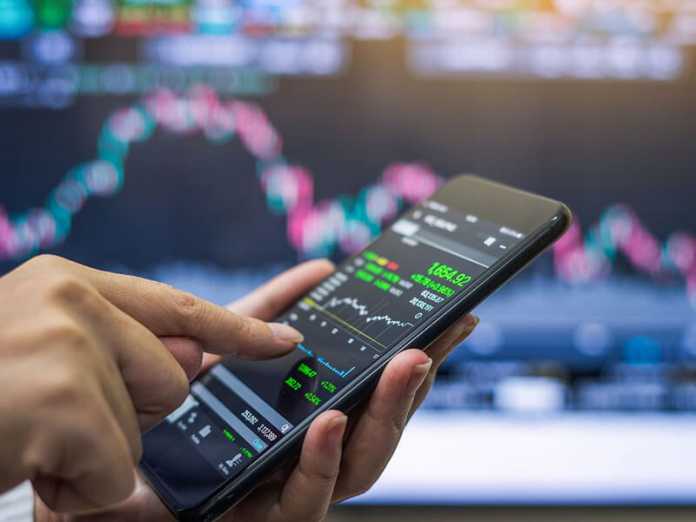 Bitcoin Exchange is essential for the smooth trading of each bitcoin transaction and for the exchange of digital currency into a physical currency.
If you want to use bitcoin for trading purposes like buying or selling goods and services and it may be just investing money for bitcoin, you must have an exchange account for the flexible exchange of your digital or physical currency.
The main purpose of every bitcoin exchange is to help the people for the smooth functioning of every transaction, and there are many exchange providers on the internet.
Why Getting Registered on the Bitcoin exchange is mandatory?
Bitcoin is working on blockchain, and the blockchain store the data of bitcoin users such as their current or recent transactions, previous transactions, wallet address of sender and receiver on the public ledger, which is visible to every person who wants to check. For more information you can visit CFD Trader.
Only the person can move the fund of bitcoin from one location to another location, and it is not possible without an identity, and identity will be confirmed on the exchange. You have to register on the bitcoin exchange, and by filling in your detail, you can move funds digitally.
Another reason for getting registered on the bitcoin exchange is that you will face problems when you need money in your own currency. You cannot convert bitcoin currency into your local currency yourself; here, you need an exchange.
Steps for registration on an Exchange
There are different types of bitcoin exchanges, and in each exchange, there may be minor difference in registration steps, but the common steps are the following:
Choose an exchange you want to get registered with, and there will be an option to sign up and log in. As we know, we are new users and want to register, so we will go with the SignUp step.

After clicking on the SignUp button, they will ask for you some basic details, cater these details and continue with the next step.

The next step is that they will send you an email for confirmation that it really belongs to you or not? Check your email and confirm the link for the verification.

Now you are successfully registered, but it doesn't mean the registration process is ended; after the activation of your account on the exchange, the process of registration begins.
You can register your new account if you have not any bitcoin, or at the time of registration, you do not want to purchase bitcoin.
Verify Your Identity
After activating your account on the exchange, the actual registration process begins. To take full advantage of bitcoin exchange, you must have to go with your identity verification process as named KYC (Know-Your-Customer). For the proper utilization of bitcoin service, KYC is mandatory for you or every person who wants to use bitcoin. There are the following steps to complete the KYC (Know-Your-Customer) given below:-
Phone Number Confirmation – We all know that phone number is the best method of easy verification, everyone can do this easily if he doesn't know how to use the phone number as a registration, it is understandable because when you will fill your number on the website then you will get an OTP (One-Time-Password) for the verification of your number and by filling the OTP or (code that has been sending to your mobile number) on the website, your number will be verified. It will also help you for recovering your bitcoin exchange website password if you forget it, and two-step authentication will secure your exchange account from hacking.
ID Proof – This is the main part of registration to provide your personal identification proofs. It may vary in different countries and different exchange websites, but in most cases, all the required documents are the same in each bitcoin exchange website. In different countries, there may be different primary identity proofs like in India, the primary proof of every citizen is Adhaar Card, but it is not compulsory to provide a primary identity card is must, you can submit other proofs like driving license, date of Birth in some websites or passport.
You can read the instruction on the website while submitting your personal proofs because they mentioned before the upload option- which proof is required to submit.
When your KYC (Know-Your-Customer) will be done, you will get the service for the exchange of bitcoin from one location to another location, changing your bitcoin value into your local currency, and you can also use it for paying bills and debts and buying goods and services.
Disclaimer: This article contains sponsored marketing content. It is intended for promotional purposes and should not be considered as an endorsement or recommendation by our website. Readers are encouraged to conduct their own research and exercise their own judgment before making any decisions based on the information provided in this article.


The views expressed in this article are those of the authors and do not necessarily reflect the views or policies of The World Financial Review.