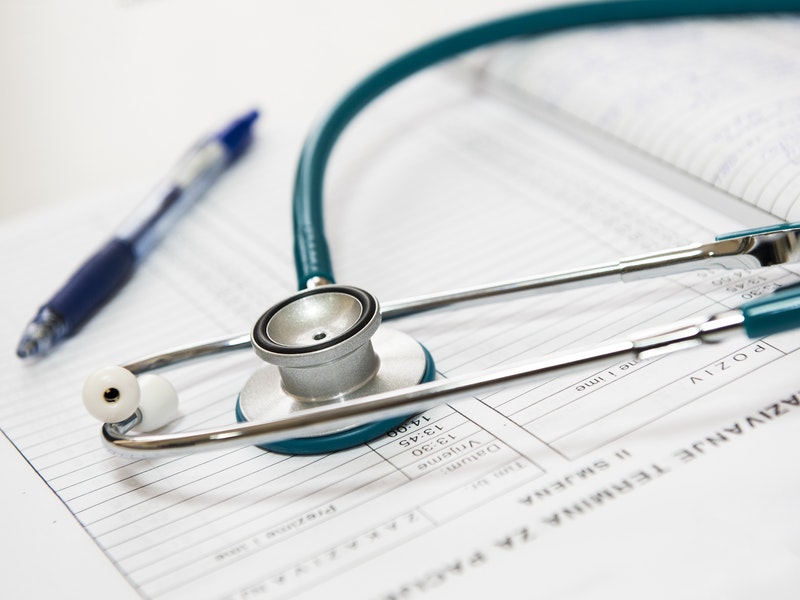 Understanding No Medical Exam Life Insurance and Cancer
For anyone with a troubled health history, especially those who have experienced cancer in their life, finding the right life insurance can be a challenge. This is because most traditional forms of insurance still require medical exams by a professional health practitioner. You have to consider this roadblock when you have been diagnosed with or survived cancer. And, as a result, from the beginning, it seems that affordable insurance is not easy to come by.
Nor is it easy to be approved for insurance when you have survived a cancer diagnosis and treatment. As many people know, it's possible for insurers to screen and cancel any application based on pre-existing conditions, so approval is no small feat. This also means that insurers can cancel the application of anyone with troubled health histories, are of an advanced age, and those who neglect to complete a medical exam. You can get no exam whole life insurance made easy happens when you nearly get instant approval through an alternative process.
If you have already exhausted your other, more traditional options, you may find that life insurance without medical exams is right for you. When you consider obtaining life insurance with a health appointment, you realize that it boosts your likelihood of getting approved for a reasonable monthly cost and a healthy payout. In most cases, an insurer will not be permitted to review your health history through medical records, meaning they won't deny your application due to the factors mentioned.
To get a more easily approved form of life insurance, this route can even lock in great rates through companies like Sproutt. Read on to see how you can get no exam life insurance through Sproutt.com so you can start protecting your family from financial setbacks after an unfortunate passing.
Know These Things Before Getting Life Insurance without Medical Exams
You may not realize all the benefits of getting approved more easily for life insurance when the medical appointment is waived. For example, instead of a medical appointment, you simply have to answer simple questions about your health and lifestyle without giving too much information to your insurer.
This often keeps people from getting disqualified in the first place. All you have to do is provide honest, direct answers to your insurer's basic questionnaire so that they can develop a profile of you and assess risk. That's why every life insurance policy is unique to the person. It's the reason that we can only give general information about example policies you can get by answering these questions and completing the survey on Sproutt.com.
Your monthly rate will be estimated, and you can see what potential payout you might qualify for. With that said, review some of the policies below offered by Sproutt. Just know that approval is not guaranteed and highly depends on your answers to health questions as well as personal background.
Choose a No Medical Exam Life Insurance Policy from Sproutt.com
Here, we offer some popular options for life insurance that you can get from Sproutt, a model insurer for people who don't want to complete an exam as part of their life insurance application process. It's great for those who have had cancer to get the payouts they deserve. But, again, your own rates may be more competitive based on your survey results.
Still, none of the options below will require you to hold an exam with a doctor. You will likely see that these examples can fit your lifestyle, your budget, and your insurance aims. Learn about each option to see which might be a match for these elements.
Essential Option
Sproutt gives simple policies to those who want basic, essential coverage and that's all. You might pay just $60 a month for payouts reaching $250,000. That's an impressive rate for those who want to augment a larger, traditional policy or get coverage that is affordable but helpful.
Expanded Option
The middle road for Sproutt insurance can pay $500,000 in benefits to your family when you pay just $100 per month for the expanded coverage. You can learn more about this popular selection on Sproutt.com.
Extensive Option
Finally, the most extensive coverage can be had for around $150 every month, and its payout comes at an impressive $750,000 possibly. No exam is needed for this payout, and it remains a good choice for your beneficiaries.
Get No Medical Exam Life Insurance with Sproutt
Sproutt helps you meet life goals and make a plan for your family after you're gone while waiving the need to get a professional medical screening. Find out which policy suits you today, and get a quote from Sproutt.com. It's easy to see what your options are through their helpful life insurance survey, and application is just as easy.
Disclaimer: This article contains sponsored marketing content. It is intended for promotional purposes and should not be considered as an endorsement or recommendation by our website. Readers are encouraged to conduct their own research and exercise their own judgment before making any decisions based on the information provided in this article.


The views expressed in this article are those of the authors and do not necessarily reflect the views or policies of The World Financial Review.