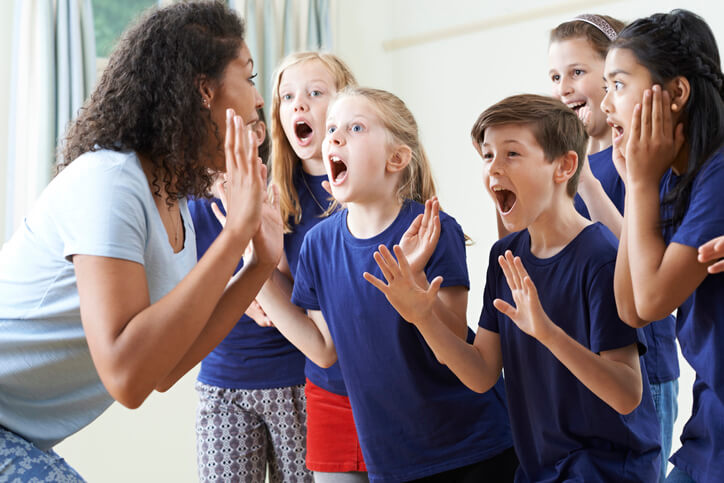 Kids these days are keen on acting and modelling. They wish to invest their time at a young age and start their grooming early to secure their future in this industry. So, for that, parents have to look for potential agencies like Bubblegum Casting's Kids Modelling and Acting Agency.
But sadly, not all parents know where to start and how to know which is the most suitable one for their kids. If you're also on the same boat and wish your little one to start preparing to secure a profound career in acting and modelling, it's time you start reading our blog!

Below we have handpicked some of the most valuable tips to help your little ones learn the art correctly and groom themselves to make a place in this entertainment industry. Look no further than below to know the best way to find the best modelling and acting agency for your kids. Read on!

6 Tips for Finding Kids Modeling & Acting Agencies

So, let's begin with our best steps to look for the best kids modelling and acting agencies. Check out the following:

1. Check out the Investment SCAM!

Well, in this world, scamming is quite an issue! And you have to be well-aware of scammers and fraud people out there. Watch out carefully because you don't want your money to go in vain. Plus, the security of your child is in question as well.
When you sign up for a contract with any agency, be sure that they will not ask you to pay anything in advance. This is because agencies get paid the moment your child gets a breakthrough. There is no way that you need to invest. So, if any agency asks you to pay before as token money, advance, for pictures or videos, be sure this will take you for a ride.

2. Research is the Modern Search Tool!

With technology at our hands, there is no way one cannot do proper research. So, be sure of what you're looking for, why you want it, and where the agency is based. Thorough research will help you understand if they are scammers or not. Plus, it's a bonus to know if the agency is suitable for your child's career as well. Not everything out there is meant for everybody. So, do go through their profile well before you get your kid enrolled.
3. Reviews are an Open Mirror!

Well, yes! When looking for the best agencies for your kids, reviews can be a great tool to get them rolling! Know what people have to say about the agency and what the outcome is. Of course, it is not the best way to decide or conclude about your child's career by looking at others; however, it is an excellent way to at least get an idea. And that can only happen if you go through proper reviews.

4. Don't Get Influenced!
Many people tend to get influenced by what others have to say. You must indeed look at reviews and understand what other people have to say. But it does not mean that you get influenced so that you change your opinions and notions. People must know where to draw the line and make a decision. And especially, when it's your kid in concern, remember to keep your head on your shoulders.

5. Let Your Child Make the Final Call!
It's not you who is going to work with the agency, are you? Well, in that case, we would want your kid to take the last and final call. You can always shortlist the best ones. But have your child visit the people, see your kid interact with them, and finally, then make a decision. Don't decide entirely what is right and wrong for your kid. At the end of the day, your kid will spend most of the time with the agency.

6. See if the Agencies Are Kids-Friendly!

When you wish your kid to get into an agency to secure their career, leave no doubts in mind that they are going to be your kid's influencers. So, ensuring that they are kids-friendly and can handle them in the right way is essential. We would always want parents to assess them before enrolling kids into any agency.
Final Thoughts
So, now that you have the super six tips to get your child into the best modelling and acting agency, we are sure they will reach the epitome of their career. But always keep yourself balanced; having very high expectations can leave your child depressed if the outcome is not as expected.
The views expressed in this article are those of the authors and do not necessarily reflect the views or policies of The World Financial Review.