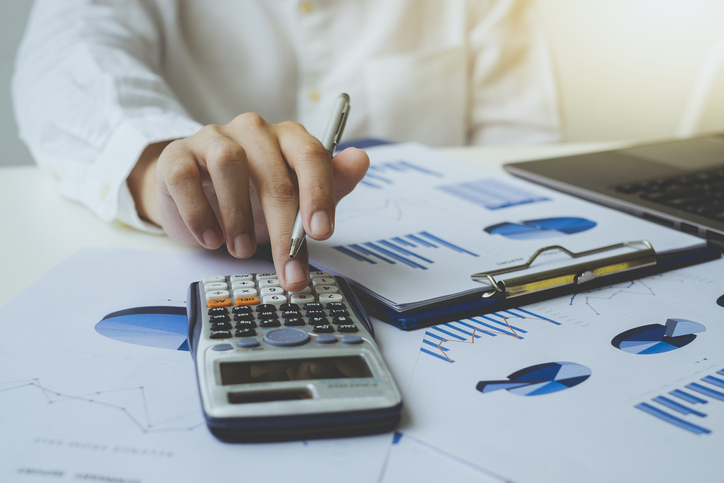 Are you looking for an accountant for your business? If you're running a company on your own, you probably know the importance of a good accountant. While many believe they'll cut costs by hiring a cheaper accountant, it's a move that can get you in a lot of trouble. We're not just talking about messed up money accounts – a bad accountant can get you in trouble with the law, and no one wants that.
Choosing the right auditor or accountant for your business can be pretty challenging. There are many options now, but you have to take numerous factors into consideration. Not every accountant is suitable for small or big businesses, so in order to save you some time, we've written this guide that will help you find small business CFO services.
When Do You Need an Accountant?
While there's no point in time when you surely need an accountant, there are a few telling signs that it's time to hire one. For example, new business owners who know nothing about accounting are better off hiring an accountant instead of working the books on their own. One small mistake can erase all your efforts, so why get mixed up in something like this?
Ageras has been online since 2012 and has helped thousands of businesses find the right accountant. The company works with the best and most qualified accountants. The large-scale network lets it find businesses in every industry and find a suitable accountant for their size.
As for the time when you need an accountant, you should consider hiring one if your business is growing fast or if you have no idea what taxes are. Of course, it also makes sense to hire an accountant if the IRS knocks on your door. In this case, you might need an auditor too if something doesn't match.
The Main Criteria for Choosing an Accountant
You can't choose an accountant by calling the first number that comes up in Yellow Pages. If you want your company to run smoothly, you will need to find a good one. Those aren't easy to find, and they may already be overwhelmed with work. However, if you follow the tips below, you should be able to find an auditor or accountant that fits your business with ease.
Qualifications and Experience Matter
When you're hiring a new accountant, it goes without saying that his credentials and experience matter a lot. You should only seek a registered company for your accounting needs and audits. Make sure to get professionals on your side, especially if your books don't match. A professional accountant with an eye for detail and who understand the legal aspects of things can make your business run smoothly.
Pricing and Fees
While better accountants cost more, you don't need to pay thousands to get your books correct. As a matter of fact, this market is very competitive in terms of pricing and fees, so there's one that fits any pocket.
Love it or hate it, the pricing is a deciding factor for everything, including when you hire an accountant. Make sure the prices are adequate and that they won't affect the quality of the audit negatively.
Use of Technology
A good accountant will use proper software and technology that will dissect data easier and find anomalies quickly. With that, you'll get much better advice and learn how to improve your business in the future. We live in a completely digital era where apps and software run all things. Don't rid yourself of that opportunity. Find an accountant that uses the proper tools for easier resolution of problems. With Shopify upsell app you can streamline your online store and boost sales.
Reputation of the Accounting Firm
It goes without saying that the reputation of the accounting firm you're hiring means everything. You'll need to find a reputable firm that's been well received by the financial community. Checking out accountants forums for users' opinions and the firm's website for any awards should give you a clearer idea of what to expect.
Support and Consultations
A good accountant or auditor will also offer ongoing support once the job is done. This kind of support will help bring your attention to matters relevant for your business. Make sure to check if the firm offers consultations as well. Whenever you feel that something's not right, you can talk to the accountants for advice.
The views expressed in this article are those of the authors and do not necessarily reflect the views or policies of The World Financial Review.