By Natalie Redman
Depending on the size of your business and how much goes on within the 365 days of the year, creating an annual report can be a time-consuming job. Gathering all the data and then compiling it into an easy-to-read document is challenging, even with a team of employees working on it.
When writing an annual business report, where do you start? It's important to collate the right data that's useful and the right software to build your annual report so that more readers will likely engage with it.
If you're simply sharing the document via PDF, that doesn't really indicate how much of the report is read and what parts of it are interesting for the reader. That's why it's good to be selective with what you use to create the report and how you distribute it to your audience.
In this article, you'll learn some helpful tips for creating an annual report, including what to include and how to get it seen by as many people as possible.
What is an annual report?
An annual report is a detailed document on the company's activities throughout the year. The report is meant to give its shareholders and any other interested parties, information about the company's work and financial performance.
It's commonly known as 'grey literature', which is classed as research and materials that have been produced outside of the traditional academic publishing or commercial organizations.
Annual reports were brought in following the stock market crash of 1929 as a regulatory requirement for public companies.
Details to include in an annual report
There are a number of components to add to the annual report that shouldn't be missed out. These are as follows:
The company's financial position
This is where the report can be creative with a selection of graphs and charts to display where the company holds itself financially.
There are a variety of tools and software worth using when it comes to creating these reports, especially if you need a pre-formatted option.
Use Piktochart report templates for professional-looking reports
These Piktochart report templates are a great option to help create professional-looking reports that are engaging for the reader to digest.
The shareholder's letter
This is typically written by the CEO/Owner or manager of the business. It's something that shares an important overview of the year from the perspective of the individual writing the letter.
The length of the letter itself might be a few paragraphs or it could be a page long. It's important to not waffle on for too long but on the other hand, the company may have had a profitable year that the CEO wants to talk about!
Audited income statements
Your financial records should have been professionally audited before being showcased in this report. This helps gives trust and confidence to those that are reading it!
A general update and description of the industry
It's useful to paint a picture of the industry in which the business operates. After all, you may have stakeholders who don't necessarily keep up to date with what's going on within the market, so an update on this is ideal.
A few key updates are useful and perhaps some of the latest statistics and findings would be useful to incorporate too.
Cash flow details
Details about cash flow are important, especially when many businesses struggle with cash flow issues. According to a US bank study, a mammoth 82% of businesses cited cash flow problems as a reason for their business failing.
Any explanatory notes
For any sections of the report that may need clarifying or require further information, it would typically go in this section.
A clear and concise report is essential for your readers to engage properly in it. Otherwise, you may find it easy for them to slip up!
How to write an annual report
Writing an annual report takes a lot of care and attention to ensure it communicates everything that's necessary. It helps to show the brand's transparency and holds the business accountable for all aspects of the business finances and performance.
With annual reports, they'll often be distributed to a broad group of people, so it's important that it all makes sense.
What is the key message?
An annual report highlights all the accomplishments that the business has achieved and what has resulted from these achievements. Any investor or employee is going to be interested in knowing exactly what the business has done and why it was done in that way.
It's important to determine a clear message from the report you produce, whether that's showing the reader its achievements to indicating where the business is heading next.
Use an engaging design
It's important that the design you create is engaging and that's going to help the reader remain interested in what the report has to say.
Make use of headings, subheadings, and break down large sections of content that are easier to read. Incorporate plenty of visuals to help create a compelling read from start to finish. Emphasize anything that's key to the report
Define structure and content
Talking of design, the structure, and content included in the report is also important to focus on. Basic elements of the report are one thing but the annual report should have an overarching storyline.
It's good to plan this structure and the content in advance. That way, when it comes to writing everything up, it's going to be a lot easier to do so.
Create an annual report that'll get your business noticed in 2022
When creating an annual report, it's important to spend a good amount of time on it, particularly for those new businesses. It's a good way of boosting the company's reputation, especially if there have been some significant updates that have helped the business grow in the last year.
Make sure that everything relevant is incorporated and that the information presented is accurate and audited.

About the Author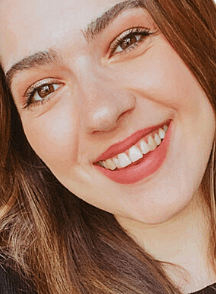 Natalie Redman (LinkedIn) is a Freelance writer for many clients across multiple industries. Natalie has two years of copywriting experience. Natalie has a wide range of experience copywriting web pages for businesses across many industries. She's also an owner of two blog websites and a Youtube content creator.
The views expressed in this article are those of the authors and do not necessarily reflect the views or policies of The World Financial Review.