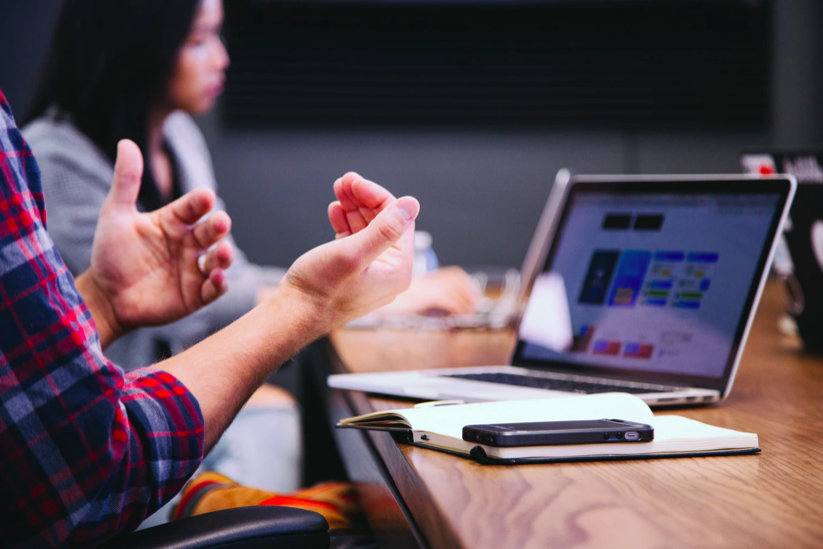 Every successful business requires a good business plan. This type of plan is useful to you as a company owner. It allows you to identify weaknesses, opportunities, and possible strategies for future obstacles. At the same time, it can be used to convince potential partners and investors to believe in your company. Considering the significance of this strategy, here is your guide on how to put together such a document.
Now, there may be some variations across the templates for business plans. Nevertheless, they nearly always contain eight sections. These contain: Executive Summary, Company Description, Products and Services, Marketing Plan, Marketing Opportunities, Operational Plan, Financial Plan, and Appendix. Check out this free business plan template for startups if you are in need of inspiration!
The Executive Summary
This section of your business plan is meant to inform the reader what your company is about and why it will be successful. It is important to keep this portion brief. In general, the section should be around 5 percent of the entire document. Here, you can talk about your mission statement, products or services, essential details about the leadership team, employees, and location.
If the purpose of this document is to also convince lenders and investors, then you should include some additional information in the plan template. You must also add financial projections and any high-level growth plans you have come up with as well.
Company Description
The next step in the business plan for your startup is the company description. So, what should you take in here? Well, this section of the document should be used to identify and describe the key elements of your organization. This means that in addition to outlining your business model, you must also talk about the competitive edge of your company.
The easiest way to get your point across is to outline the 5Ws – the Who, What, Where, When, and Why. This allows you to talk about who you and your business are as well as your ideal customers. Furthermore, you can explain what your business is and what your goals are. You should also mention a current or ideal location. Talk about the timeline for your company. Last but not least, explain how you are better than the competition.
Products and Services
The next section to focus on when writing a great business plan is the products or services offered by your business. To begin with, describe how the product or service will benefit consumers. Highlight how it is different from other options available in the market.
If you will be creating a product, you will need to outline the lifecycle of the product as well. It is important to discuss any copyright, patent filings, or intellectual property elements that you need to handle. If there is additional research or development to be done, this should be mentioned as well.
Market Opportunities
Successful businesses make it a point to research their industry and their target market. In particular, you should project the outlook of the market and how you plan on capitalizing on this opportunity. This will allow you to highlight any themes or trends that have occurred throughout.
It is just as vital to consider your competition in the market. It isn't enough to simply identify them. You must also research their tactics and strategies. In doing so, you will be identified which steps work and which ones don't.
Marketing Plan
It is vital that you create a proper marketing strategy for your business plan. This section is all about highlighting how you plan to attract and retain consumers. Thus, you will need to explain to investors how you will ensure that actual sales will take place.
Keep in mind that your marketing plan will directly impact your financial projections. Indeed, you will be referring to this portion of the document later on. Due to this, it is imperative that you add as many details as you possibly can.
Operational Plan
The business plan for your startup will have to outline the precise operations of your company. This will prove that you have carefully thought out the daily functions of your organization. As such, you will need to focus on your strategy for facilities, equipment, and supplies. You must also answer for the organizational and management structure of the business.
In turn, you will have to contend with how you will be hiring staff and forming relationships with various vendors. It is important to have an operational plan that will grow with the company. This shows foresight on your part.
Financial Plan
It doesn't matter if you are approaching lenders and investors or angel investors. One of your main goals is to prove to others that you can make your company a success. Thus, you will be expected to show how your business can turn a profit over the next five years.
Therefore, you will need to provide projections for income statements, balance sheets, capital expenditure budgets, and income statements. You should be especially detailed and precise for the first year. This is because you can calculate these financial statements with greater precision. Not to mention, this is what your investors will be most interested in as well.
Appendix
This section will simply be an accumulation of the important documents required during any pitch. This could include referrals or legal documents related to the business. If you have any patents pending or simply documentation, make it a point to add these as well. In some instances, a particular investor may request certain documents. These should be added to this portion of the business plan.
This concludes how to write a perfect business plan. If you follow this structure and guidelines, you will have all the support you need to create the ultimate document. Thus, you should carefully follow all the instructions and suggestions mentioned here.
This will greatly improve your chances of either being approved by lenders or taking on more investors. Such a proposal could even help you to employ some of the best minds in the industry as well. Now that you have the right information, however, it should be quite easy to manage all of these elements and more.
About the Author
This article was composed by Jamie Danvers, a freelance writer that specialized in the economy, business process, and international relationship. Jamie works for PapersOwl, compiling business plans, proposals, and reports for companies involved in a wide variety of industries. He has gained a considerable level of experience in this form of writing.
The views expressed in this article are those of the authors and do not necessarily reflect the views or policies of The World Financial Review.