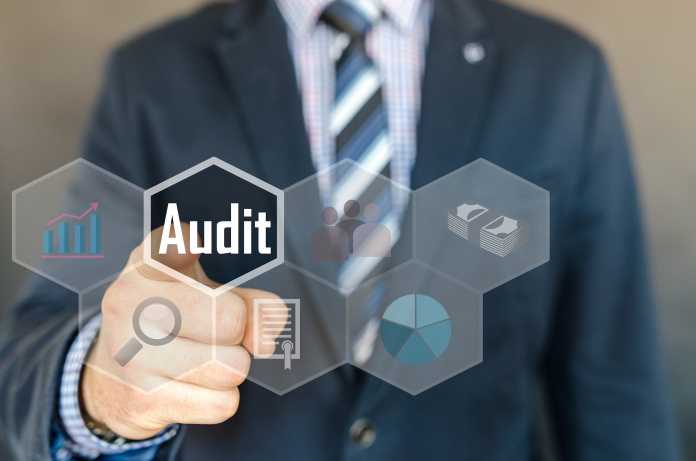 Using gas and electricity is essential to powering your business. However, many SMEs often overlook a number of small steps that could help them save a significant amount on their energy bills.
This is why conducting a simple business energy audit can have a major impact on how your company consumes energy, allowing you to have cost-effective energy tariff, remove old inefficient habits. In this guide, we hope to cover the advantages that an energy audit provides, by outlining a number of steps on how to take action, along with a helpful checklist. Before getting started, any audit you undertake should be combined with a more cost-effective energy tariff. Using business energy comparison sites such as Utility Saving Expert can help you find a cheaper deal on your business electricity or gas, they also provide useful in-depth guides and reviews helping you make an informed decision before choosing your next provider.
Why should I carry out a business energy audit?
Many business owners and managers already have a number of day to day challenges to contend with, and will often assume that an energy audit isn't worth the time and hassle, as they believe it will take too long to complete. However, in reality, this is far from the truth. A basic audit can provide you with a clear overview about your firm's current energy usage, along with giving you vital insights into what areas are having a significant impact on your finances. This information can help you understand what is going on, allowing you to create a plan of action to address each individual area one after the other.
The audit will help you identify which areas of the business are wasting excess energy. The results will help you determine how best to reduce your power consumption, saving you money and cutting your carbon footprint. An audit should look at the premises' interior, exterior, fixtures and equipment.
Developing a sustainable business model can set you apart from your competitors, giving you a distinct social responsibility advantage. This can be leveraged to show your potential customers what you're doing to improve the local community and environment. Many buyers and clients have taken a keen interest in companies that take the necessary steps to becoming carbon neutral.
The process 
SMEs are not legally required to carry out an energy audit, whereas their larger counterparts are. However, it's still worth carrying out this task. A professional auditor can provide invaluable advice and highlight areas that should be addressed in priority order. Alternatively, you can even carry out your own simple audit without hiring a professional.
To start with, you'll need to understand your current energy usage. This helps you find out how much energy each activity or business area consumes. You can quickly identify inefficient areas across different departments or buildings. Assess energy usage in your own way, or download a free spreadsheet online to help you. Additionally, your current commercial energy provider can also offer assistance, having copies of your bills over the last 12 months will give you the relevant numbers. 
Walking around the site in a systematic way can aid you in finding various energy saving opportunities. The more in-depth your audit is, the more likely you will gain maximum benefit. Having a checklist allows you to prioritise which area can save you the most on gas and electricity. Some areas will require long term solutions, while others will only require a number of quick fixes that cost very little. Furthermore, areas that aren't high on the priority list can always be addressed in the future.
Now that you've got all the necessary information from the business energy audit, it's time to take action. You must estimate the potential savings along with how much it will cost you to improve an inefficient area. Lower-cost projects such as installing LED light bulbs can take off immediately, while those that require a larger investment such as solar panels will need to be evaluated at a managerial level through a solar panel calculator. Your business case should include the following key elements: 
Rationale for the project

Identify the right solution

Project plan and a timeframe

Financial cost breakdown

Cost-benefit analysis
Although creating this business case may seem like it's time consuming, you can in fact make a number of small changes immediately. Here are a few easy action points:
Replace old lights with modern energy efficient LED bulbs

Shut down all computers and electronics when not in use

Make use of natural light as much as possible

Print less and recycle more

Install a smart thermostat

Install smart sensors that automatically dim or turn off the lights in areas that aren't in use
Hopefully you have found the information in this article useful. Conducting a business energy audit is one of the best ways to understand your gas and electricity usage. Not only will you save money on your bills, you'll also be having a real positive impact in driving us forward to a cleaner and more sustainable future.
The views expressed in this article are those of the authors and do not necessarily reflect the views or policies of The World Financial Review.