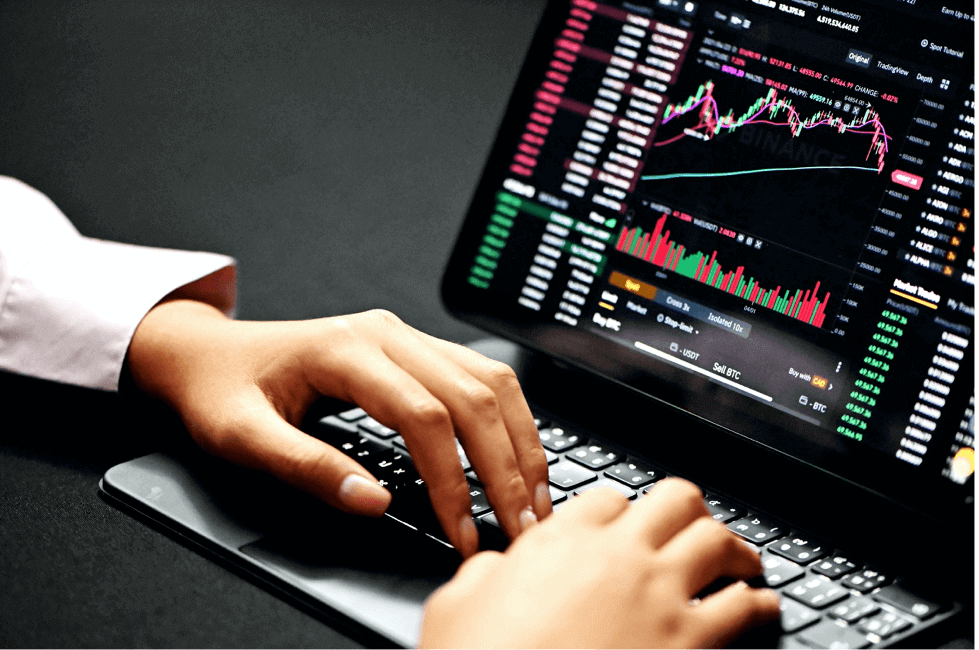 Currently, at $30,000 per Bitcoin, the crypto market is more active than ever. Bitcoin's price forecasted to reach $66,000 towards the end of 2021. This means we can expect more and more rush towards the crypto industry, and consequently, people searching for ways to purchase BTC with credit cards anonymously.
To acquire BTC via card or bank transfer, at least over a specified limit, the most trustworthy online sites now demand KYC. Your name, residence, photo ID, and proof of address are usually required. The platform may need you to authenticate the source of your funds for significant transactions.
There are two types of services through which the subject process is possible:
Centralized service: In this type, you would directly purchase Cryptocurrencies from a company.
Decentralized Finance/ P2P (Peer–to–Peer) service: In this type, purchases are made from unaffiliated suppliers, with the platform acting as an intermediary.
Centralized Services
Centralized services offering purchase of Bitcoin with credit card anonymously include:
Exchanges: Binance, a popular crypto trading platform, is an example of this type. When buying bitcoins using a bank transfer, there are no costs, and credit card fees are typically affordable. However, you must be willing to go through the process of verifying fiat inputs and withdrawals. In fiat currency, the exchanges only accept credit card transactions from approved processors and do not allow anonymous credit card transactions.
Exchangers: Popular examples include Coinbase, Paxful, and more. Complete Know Your Customer (KYC) is also needed. Credit card fees can be quite high (10% or more) and are not disclosed on the website.
Unofficial Exchangers: The unauthorized exchange service is your only choice if you want to know how to purchase bitcoins immediately from the comfort of your own home without KYC. Since the majority of them are unlicensed, the risk is great. Your name or reference name, contact number, and email must be included. Even though the websites state you may purchase BTC with a debit card right now, the procedure isn't fast because exchange requests are generally handled manually.
Wallets: Several reputable cryptocurrencies allow you to purchase bitcoins without ever leaving your wallet. When sending and receiving cryptocurrencies using a wallet, KYC is usually not necessary. However, when purchasing cryptocurrency with a card, verification is required.
ATMs: This is the only anonymous and "official" centralized method, although more and more machines require KYC nowadays. If you are living in Florida, try out this Bitcoin ATM in Florida.
The procedure for purchasing and selling bitcoins at an ATM varies by machine, but in general, it goes like this:
To purchase a Bitcoin ATM, enter your crypto wallet address. You will receive the code after depositing cash at the ATM.

ATM deposit addresses are available while selling at Bitcoin ATMs. A QR code that may be scanned is generally included. To this address, send the code. You will receive the cash.
Even though Bitcoin ATMs are becoming increasingly prevalent, this approach can be utilized if one is nearby. It is not as convenient as buying BTC online since you must purchase or sell at an ATM. Another issue is the high cost of Bitcoin ATMs.
Decentralized/P2P (Peer-to-Peer) Services
For peer-to-peer transactions, decentralized exchanges link buyers and sellers. No intermediary enables exchange.
A decentralized exchange allows both buyers and sellers to submit orders. You have two alternatives if you want to acquire bitcoins. You may say how much you want to spend, how much you're willing to pay, and how you'd want to pay.
Alternatively, you might look for an offer from a seller. This contains the selling price, amount offered, and payment methods accepted. You send money to the vendor when you accept the offer. Your wallet will receive the crypto sent by the seller. To avoid fraud, decentralized exchanges contain security measures such as escrow, deposit, and arbitration services.
Important Points to Remember
When buying bitcoins with a credit card, always observe the following vital points:
If you tell someone your wallet address, never expose your private key or seed phrase.

Double-check the charges for buying BTC with your credit card to ensure no hidden or high costs are present.

Verify the exchange before using it.

Double-check the Bitcoin address you have entered.

Track your transaction status with a Bitcoin explorer service.
Is Buying Bitcoin a Good Idea in the First Place?
It's critical to realize that using an anonymous service will have both drawbacks and benefits. The benefits are as follows:
Without losing time on KYC, you may purchase bitcoins quickly with your credit card.

There is no danger of your personal information being exposed.

The tax officers have no way of knowing if you possess the cryptocurrency (but tax avoidance is never a good idea).
The drawbacks include:
Banks have the authority to deny transactions or suspend your account or card.

In situations of anonymity, the prices are high.

Checking the status of your transactions while at an ATM is a difficult task.

The promise to purchase bitcoins quickly with a debit card without KYC is unofficial, and there is no method to get your money back or refund.
We have gone over the advantages and disadvantages, and now you know how to buy Bitcoin with a credit card anonymously. If you're looking for more tips, bitalpha ai official site and bitsoft360 can provide you more information.
The views expressed in this article are those of the authors and do not necessarily reflect the views or policies of The World Financial Review.