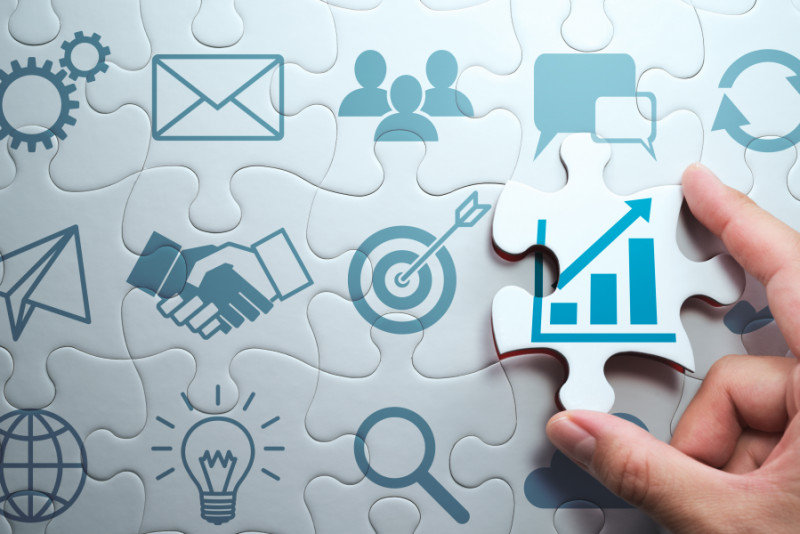 Running a successful business is not an easy task. There are no textbook rules that will bring you overnight success. However, there are a few crucial factors that determine the outcomes of any business venture. In the 21st Century global market, having an online portfolio is one such principal factor.
Wondering where to start with that? Fear not; it's easy if you take care of a few basic things. Creating a website for your company will give you a head start. But, for your website to reach more clients, you need to optimize your website with the best SERP practices. This is where you will need professional guidance from established agencies like Studiohawk. Roping them in your team will increase your chances of being seen by a global audience and enhance your brand value.
Interested to know more? Great! We are offering five quick tips that you can integrate into your business strategy for maximum benefit-
The first step in running a successful business is to build a team of trusted professionals. Hiring the right people means you can rely on them while delegating a particular task.
Talented and motivated employees always give their best consistently. This, in turn, results in steady growth for your company. Consequently, you will get more time to consider your company's policies and marketing strategy.
If you look at successful start-ups and business ventures, they all share one common trait – adaptability. The market trend is volatile; it changes with customers' expectations, demands, and social surroundings. Being agile in your approach enables you to try and test new ways of marketing, strategizing, and financial planning. Furthermore, if you monitor the trends closely, you will get a clear picture of where to invest and understand your shortcomings.
Keeping a broader perspective will enable you to look for opportunities in different sectors other than your primary domain. This is especially helpful for small businesses since they are nimble and can segue into other areas.
Sound financial planning ensures sustained growth. Yet, this is one aspect where business owners falter the most. Bookkeeping is not a fun task; we know that, but unless you are aware of your financial health, there is no way you can address the shortcomings.
Similarly, unless you know how to read the financial market, keeping a tab on market trends is ineffectual.Quite simply, you have two options- get a grip on your numbers or hire someone adept at that.
Looking at the myriad benefits that an experienced accountant or a financial adviser brings on board, hiring a professional is always advisable. Additionally, you can use cloud-based accounting software to prepare financial reports. Detailed info will give a thorough understanding of your company's financial health.
No matter how large your company is, you are here to serve your customers and address their needs. Naturally, customer relations can make or break your business. Utilize it fully; your business will grow exponentially – satisfied customers bring new clients.
Customers drive market trends. So, diversify your services, products according to customers' needs. Listen to their feedback, engage with them- a personalized approach makes your client feel valued. Yes, it takes time and effort, but the benefits are manifold. Ultimately, it pays off in the end.
Regardless of the scale of your business or the industry, online presence is a crucial factor in your business' success. Why? Because, in a tech-savvy world, your online presence increases your reach, enhances your credibility, and generates new leads.
While social media is a growing market that you should tap into, it does not end there. First and foremost, you need a robust website. Then, you need to take care of SEO guidelines to ensure a higher SERP ranking. Make sure that the contact information and address are correct on your page.
The bottom line is you need careful planning, impeccable professionals, and rigorous research to run a successful business for a long time. Whether you already have an established presence or are an aspiring entrepreneur, there is always room for improvement. We are sure that utilizing these five tips will take your business a notch higher.
The views expressed in this article are those of the authors and do not necessarily reflect the views or policies of The World Financial Review.