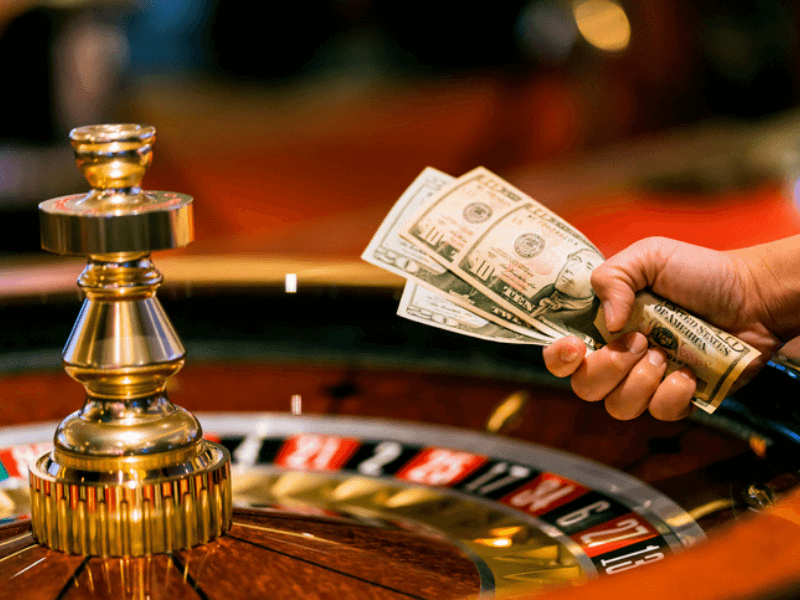 According to Forbes, financially successful people always look to take advantage of lucrative systems and often these people can make a decent income with minimal risk. Certain aspects from this financial pragmatism can come into online gambling. Most seasoned gamblers nowadays understand how to assess the risks involved, calculate and use ways to counteract them by betting smarter and betting without risking their own money.
There is no 100% guarantee against losses but there are two ways to help maximise profits by using minimal risk. Every online casino upon sign-up has their own offers, bonuses and  promotions and these can generate free bets but you should read into the terms and conditions first to see if the bonus is achievable and free.
When entering the market with a free bet, a low-risk strategy is excellent for beginners to earn profits from. Remember the primary goal is to place bets with the least probability of losing these funds and there are two types of strategies a keen gambler might look to use, the first a Match betting strategy, the second an Arbitrage betting strategy. Both maximise potential profits and enable you to bet without using your own money.
Match Betting
This form of betting is a solid strategy to use whereby players seek bonuses and promotions that do not put you at risk of losing your own funds and instead you will use those bonus funds to place the bets.
A simple explanation of matched betting involves placing multiple bets to trigger the lucrative bonus or promotion sign up offer. One back bet is placed (e.g. for Team A to win) and then one lay bet is placed at a betting exchange, but for the opposite result (e.g. Team A not to win). Regardless of the outcome, the bet wins and bonus conditions met in order to access the reward.
Matched betting is suitable for players who enjoy actively finding bonuses and promotions where a free bet is on offer. This free bet will have its own terms and conditions, so check before but ultimately there should be no risk of your own money and bets placed should only come from the bonus funds just gained, so it is important that these funds are active right away before signing up to that bonus.
Freebets.com has all the information on where to source free bets, bonuses, and promotions
To save time searching for bonuses and promotions including similar free bet offers with no deposit required, check out sports betting review websites that gather information regarding sign-up and reload deposit offers from thousands of online casinos and sportsbooks, separating the different offers available and checking all the small print is correct, up to date in order for you to rest easy knowing the free bets are valid and attainable.
Head over to freebets.com for more free betting bonuses and sign up to the recommended and reputable websites where these bonuses can be found quickly. There is a comprehensive list of all the websites that feature free bets with access to the all important free bonus funds.
Arbitrage Betting
The other strategy that more serious gamblers can take advantage of is Arbitrage betting, also known as arb betting. Bettors scan the market and look for certain discrepancies with prices and odds constantly fluctuating; they can use the price differentials between two or more bookmakers or betting exchanges and guarantee a profit regardless of any outcome.
This strategy increases the chances of winning and the complex calculations become easier and faster to make with more practice and time. Arb betting profits are consistent and less risky where outcomes and stable income from the stock market is difficult to achieve. Arb betting in principle is similar but less complex and seasoned gamblers can execute the strategy with care and precision and avoid risks.
Learning both strategies will take patience and dedication in order to analyze all the numbers correctly, much like studying the stock market but once mastered both can constantly provide great profits.
Disclaimer: This article contains sponsored marketing content. It is intended for promotional purposes and should not be considered as an endorsement or recommendation by our website. Readers are encouraged to conduct their own research and exercise their own judgment before making any decisions based on the information provided in this article.


The views expressed in this article are those of the authors and do not necessarily reflect the views or policies of The World Financial Review.