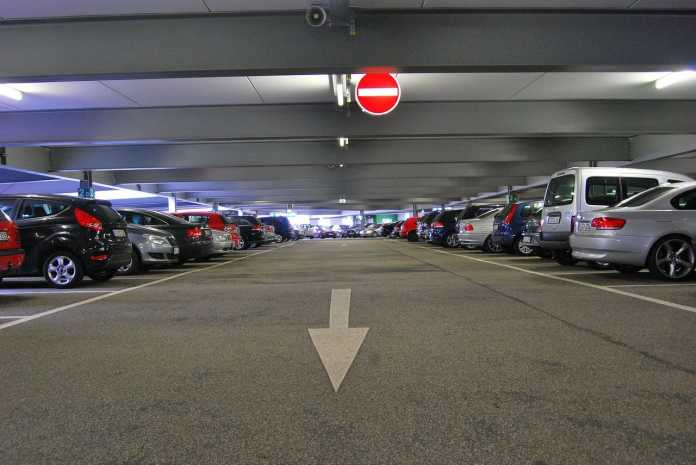 Across the world, technologies are changing the face of many industries and process. Car park management is no exception, with cutting edge technologies emerging all the time that are helping to improve access security and make carparks more secure.
Whether a dedicated carpark enterprise, or a carpark attached to another larger business or workplace, strong security measures are critical. Carparks can be a weak link in access control that leave business open to incursions, as well as involving risks for the staff and visitors who use them. Equally, car park businesses have a duty of care to their clients to make sure that they keep their premises secure.
Modern technology is helping to keep all kinds of car parks secure, and these tools are developing and are continually raising the bar when it comes to safety. Tools such as ANPR, and others that we will cover in this article are helping to solve these problems. As the industry moves to more automated operations, the increase in technology will help create more flexible, efficient, and convenient parking services than ever before.
ANPR Technology
ANPR is one of the most popularly used technologies in carparks. Standing for Automatic License Plate Recognition (ANPR), it's been used by law enforcement agencies all over the world for a number of years. It works by recognising vehicle license plates, using special cameras capable of seeing oblique angles and mirror plates. ANPR's advanced infrared technology can detect changes in light condition and works well both during the day and atnight.
ANPR's 24-hour protection helps businesses reduce administration costs and can be important evidence for legal cases or police investigations. Nortech's ANPR devices allow for instant number plate recognition to give authorized vehicles entry while keeping forbidden vehicles out, improving traffic flow, boosting efficiency and, most importantly, ensuring optimal security.
Non-cash payment systems
Cashless payment systems automate the payment process for carparks, making use of technology to manage payments. Cashless payment systems are perfect for regular clients with set parking payments, allowing them to pass through with ANPR or other recognition systems. Cashless payment systems bill the right amount automatically, without the user needing to do take any action.
Users need only register their account once and connect a payment card to their car license plate and the system will take care of the rest. This eliminates the risk of forgetting to buy a ticket or staying too long, as well as eliminating the need to queue at a kiosk to make a payment.
Using Big Data
Big data is widely used to collect information from different sources to detect human behaviour patterns and trends. Therefore, it will come as no surprise that Big Data has been adopted by businesses and those responsible for parking facilities.
Big Data gives companies the chance to set parking prices based on availability. Gathering and analysing data allows businesses to lay out more prudent pricing strategies.
Automated payments
Parking garages were previously dependent on their customers paying at staffed kiosks. As the industry evolves along with the market, it is critical that parking businesses become more flexible and offer greater choice. Innovative solutions are the order of the day today, with a wide range of parking meters and apps allowing quick and convenient transactions for customers.
For the most part, this allows parking businesses to operate fully automated without on-site workers. Self-service kiosks offer a range of printing options for chips and pins, coins, bills, and receipts, providing an all-in-one solution that is easy to manage and helpful in keeping overall costs low.
Sensors
Another way in which owners can track vehicles that enter and leave their premises is by using systems of sensors. Bay sensors, from street parking to multi-story installations, are designed for almost any facility and to meet any requirement.
Among the many advantages of this technology is that it provides guidance to drivers, improving the overall experience for everyone. It saves greatly on time spent looking for a good packing space, and these systems are cheap and easy to install.
VMS
Variable Message Signs (VMS) provide many advantages and makes use of large outdoor areas that otherwise would be wasted. This technology efficiently guides drivers through parking spaces and therefore improves traffic flow. VMS can also be used to display parking users' other details. For example, a business parking lot may use VMS to show traffic and weather forecasts for workers leaving work, while airports may have shuttle bus schedules letting users know how long they have to wait.
As technology is constantly evolving, new tools are always emerging. As with many areas, more effective technologies are being developed to make carparks more secure. Undoubtedly the best is yet to come: who knows what the future has in store!
The views expressed in this article are those of the authors and do not necessarily reflect the views or policies of The World Financial Review.