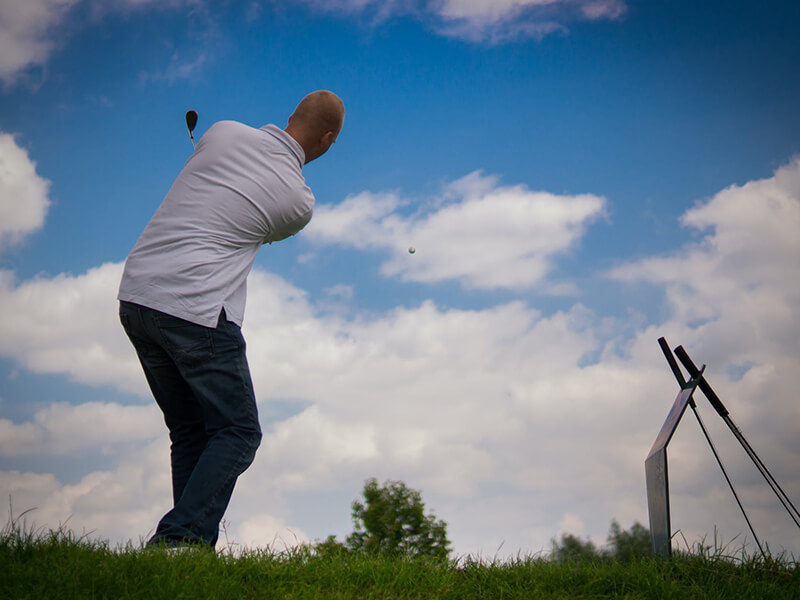 It's no surprise that pro golfers bag millions of dollars after winning major golf tournaments such as The PGA Championship, the Masters, and the U.S. Open. However, while pro golfers enjoy the euphoric rush of victory, could they avoid the temptation of spending their earnings on luxury?
Let's hear it from the pro golfers themselves. In this article, the world's greatest golfers discuss how they handle their finances.
Jim Furyk
Pro golfer Jim Furyk bagged a total amount of $270,000 when he won his first tournament. But learning to handle a huge amount of money is already natural to Furyk, who sticks to a conservative financial management style.
During his first tournament, Furyk shared that he had only saved a little money for himself and even had his grandmother pay for his expenses. He said, "I grew up in Lancaster, Pa., which is a pretty conservative area, so when I first started earning money, I put it away for the future. My father is careful with his finances and he helped me plan what to do with my money."
Now, Furyk is well-aware of the benefits of hiring a financial team, noting that there are far more people who can better handle his money for him. He said, "It's important to seek good help from several people, so you diversify the advice you get. Diversifying helps you avoid getting duped by scam artists, too."
Above all of these efforts and despite earning hundreds of dollars, Furyk learned to manage temptation and to prioritize saving for the uncertainties of life. He gives credit to his father, who he deems as his coach and mentor.
Rickie Fowler
Bagging a total of $36.4 million throughout his career until 2019, Rickie Fowler is a fan favorite, thanks to his flashy golf uniforms and his uncanny ability to continuously advance to the final rounds.
Fowler is competitive on the course just as he is on money: "I have a couple [of] financial guys that help me with some stuff. My portfolio is pretty strong." He also noted that he is channeling a more progressive approach with his investments.
Justin Rose
Until 2019, Justin Rose has received a total of career earnings amounting to $51 million. As one of golf's classiest players, he knows how to hit the right swing in the financial realm, too.
Rose is aware of where to put his focus: in his golfing career. Therefore, he opted to hire a team of financial professionals to make money matters more manageable for him. He said, "I really put a lot of trust in the team at Morgan Stanley. I am at a stage in my career where it's about focusing on the golf — I feel like I am in the prime of my career."
His goal and motivation for proper financial planning? His two dear children.
Jordan Spieth
The 28-year-old three-time major winner and 2015 FedEx Cup champion knows how to ace his game on the course and in the financial world.
His financial literacy is molded throughout the years with his father, a business manager, by his side. "My dad has been my business manager to an extent for four, five, six years now — he has a lot of experience. Certainly, I try to pick the brains of any CEOs I am in the room with."
About the Author
Jordan Fuller is passionate about golf and business. As a golf enthusiast and a writer, he had his works published in Golf Tips Magazine, FORE Magazine, GolfMagic, and USGolfTV.
Resources
The views expressed in this article are those of the authors and do not necessarily reflect the views or policies of The World Financial Review.