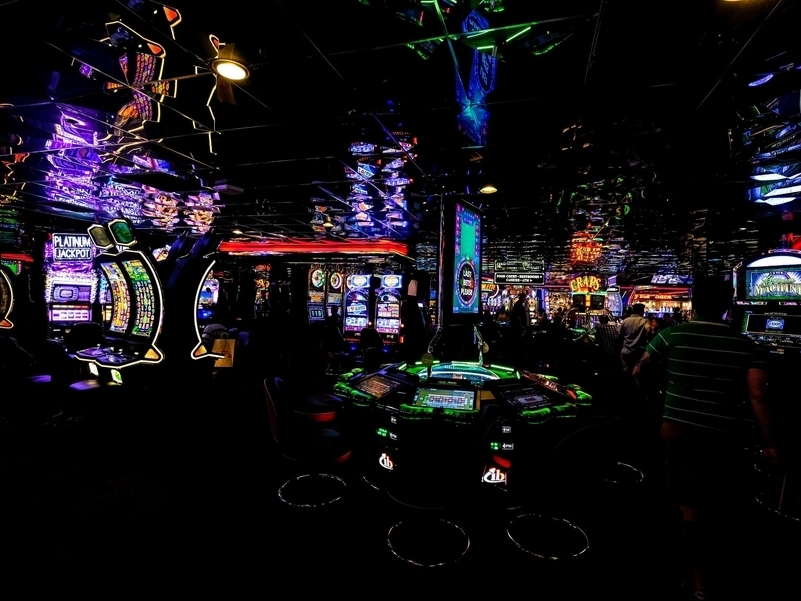 A large number of people who live in Finland enjoy gambling. Statistics have shown that most Finns have either gambled by playing games of chance such as the lottery or gambled playing cash games. The gambling industry in Finland is more of an oligopoly than a monopoly. There are only three main companies. Each of these companies has a monopoly in their specific area. These include RAY, Fintoto, and Veikkaus. RAY is the ruling body for slot machines, Fintoto runs the country's horse racing sector, and Veikkaus runs the lottery.
Although there are three main regulators, there are still a number of different platforms on which Finnish people can enjoy gambling. One of the most popular is Nopeampi. Nopeampi is an online casino that offers sports, baccarat, live dealer games, lottery, betting and much more. This site is the perfect choice for newbies and established gamblers alike.
Finland is Home to Some Bizarre Sports
Finland is home to some of the weirdest sports you've ever heard of. Anything from phone throwing to swamp soccer can be participated in. One of the weirdest of these has to be the wife carrying championships. The aim of this race is to carry your wife along an obstacle course in the quickest time possible. The winner will be given beer that is equivalent to his wife's weight.
It seems that Finnish people enjoy betting as much as they enjoy throwing their phones. A recent study showed that they were in 4th place for the amount of gambling losses per person. These stats show that Finland loses approximately £2.5 billion per year. The biggest losers on this list are Australia, who lose a whopping £20 billion.
Finnish baseball (Pesapollo) is one of the favourite sports in Finland. The Pesapollo world cup is played every three years in Finland. Online poker is another favourite gambling choice with revenues increasing year on year.
The Facts and Figures
On average, each year, Finns spend:
£350 on domestic gambling

£160 on games operated by RAY

£180 on games operated by Veikkaus

£11 on games operated by Fintoto
In 2012, £130 million was recorded as the profit of the gaming operators in Finland. The gambling industry in Finland has continued to grow at a rate of approximately 10% ever since 2016. The exact amount of money spent on gambling in Finland is unknown as some of the population choose to gamble on foreign websites – this information cannot be collected.
Gambling Laws in the EU
The gambling industry has become a huge part of the leisure industry in almost all EU countries. Not only does it play its role in boosting the economy, but it's also a huge pastime for thousands of people around the world. The EU has tried for a number of years to put into place some legislation and regulations that would standardise gambling and betting in Europe. However, so far, they have not been successful with this. Most countries in the EU want to be able to control their own laws around gambling.
Licensees and the Official Licensing Body in Finland
The official licensing body in Finland is the Ministry of Interior. There are only three licensees existing before January 2017:
Gambling Laws in Finland
Owned by the government, the gambling industry was separated into three parts. Each of these parts was looked after by a different company. On 1 January 2017, these three entities joined together to become a larger state monopoly called Veikkaus. This betting agency looks after online and land-based casinos in Finland.
There are two main land-based casinos in Finland. They are both located in Helsinki. Another casino is also under construction in Tampere.
Gambling websites that are recognised by the Finnish government are run by RAY and PAF, with the former looking after the Finnish mainland and the latter controlling gambling in the Aland Province. The government works with these companies to help make sure players' data is protected.
In Finland, you must be over the age of 18 to gamble and you must have registered before you start. You must also have a bank account that is open in Finland, a Finnish security number and a permanent home address. All gamblers in Finland are also expected to set an amount that they are happy to lose. The maximum this amount can be is £460 for both table games and slot games.
Good to Know
The biggest ever win in the history of online casinos was paid out by a gambling site in Finland. The winner was a resident of Helsinki who was new to the world of online gambling. After playing online for just 30 minutes, he managed to win over £16.5 million!
Gambling is growing in popularity every year. We expect to see the gambling industry in Finland grow by approximately 10% over the next year. There is no way of telling how much money is actually spent on gambling in Finland every year, but we do know that it's a lot.
Disclaimer: This article contains sponsored marketing content. It is intended for promotional purposes and should not be considered as an endorsement or recommendation by our website. Readers are encouraged to conduct their own research and exercise their own judgment before making any decisions based on the information provided in this article.


The views expressed in this article are those of the authors and do not necessarily reflect the views or policies of The World Financial Review.