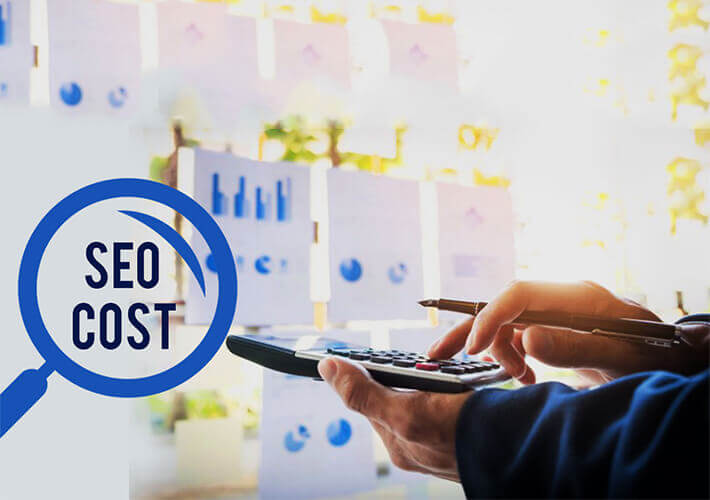 Search engine optimization (SEO) is one of the most effective ways to grow your business. With most consumers searching online for local businesses, it's never been more important to build more online visibility for your website.
Many will ask how much does SEO cost when looking for SEO services for their business. As you will find out, the answer will vary based on many different factors.
Nonetheless, if you're on the hunt for a reputable search engine optimization company, this article will provide you with a rundown of the SEO prices across the country.
How Much Does SEO Cost?
The average cost of SEO services is usually between $500 to $2,000 per month. Many SEO companies charge retainer fees for their services, usually with a one-time setup fee.
The good news is that when you choose to work with an SEO company, you can terminate your contract immediately if you're not satisfied. This is because most SEO companies don't require their clients to sign long-term contracts.
Fortunately, no matter what your budget is, you should be able to afford quality SEO services for your business.
What Factors Can Impact the Cost?
There are many factors that can influence the total cost of SEO services from a local provider. These factors include:
Reputation: Reputable SEO agencies are likely to charge more expensive rates for their services.
Scope of Work: Websites without an online presence are likely to accrue higher SEO retainer fees.
The Extent of Services: If you need link-building and content marketing services, your SEO fees may increase.
Before hiring an SEO company, it's important to decide what your goals are for your SEO campaign. Whether you want to build more brand awareness or improve your conversion rate, the cost for your SEO services will vary.
What are The Benefits of SEO Services?
You may be wondering if SEO services are truly worth the cost. In reality, there are several benefits to hiring an SEO agency for your business. These benefits:
Hiring an SEO agency will allow you to focus on running your business.

You can avoid wasting your time and hard-earned money on failed SEO campaigns.

An SEO professional has the expertise of creating profitable SEO campaigns.
How to Find the Right SEO Company
Now that you know the average cost of SEO and its benefits, it's time to make the choice to hire an SEO agency. If it's your first time, here are some helpful tips to get started:
Always check online reviews before making a hiring decision.

Collect professional references and make sure to validate them.

Check case studies to see if an SEO agency is worth its salt.

Make sure you're clear on pricing before moving forward.
Following these tips will make sure you don't waste your time and hard-earned money on the wrong selection.
Need Professional SEO Assistance?
SEO doesn't have to be a lonely game. If you're ready to achieve meaningful results with your campaign now that you know how much does SEO cost, we're here to help.
Contact us today for more info. about our SEO services.
The views expressed in this article are those of the authors and do not necessarily reflect the views or policies of The World Financial Review.