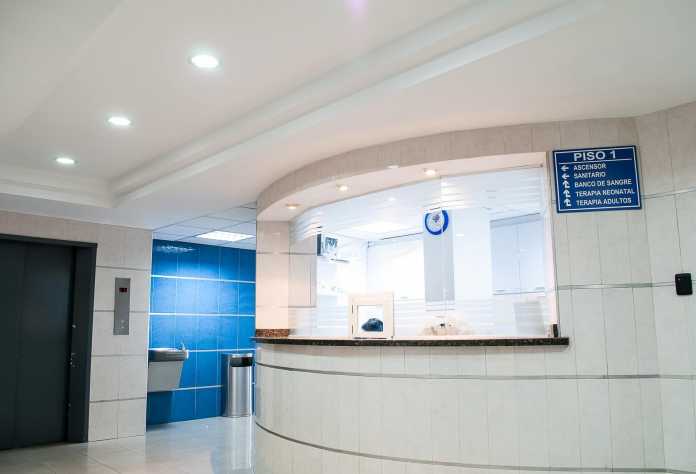 Most individuals don't realize that opening an alcohol and drug rehabilitation facility (rehab center) includes two overlooked parts. Firstly, learn about the legal requirements for establishing a treatment facility. And two, how to keep the business running and lucrative.
By looking up "rehab centres UK," you'd notice that there's a growing need for high-quality rehabilitation services, and opening your own treatment center might be a terrific opportunity to build both a successful company and a business that matters.
But if you've decided to create your own treatment facility, there are several things to keep in mind.
How much should you set aside?
The expense of opening a treatment facility is high. You'll need to put a lot of money into the center's staff and property.
This topic is challenging to address since each center is so diverse. Some factors to consider are your degree of care, what modalities, what kind of facility you are opening, state, city, etc.
The proforma is an essential aspect of our feasibility study since it covers the expenses of a facility.
You may talk to an agency consultant for free if you don't want to spend $7,500 on a feasibility study but are interested in learning more about the financial aspects of the project, including:
Investing in a feasibility study
A feasibility study would be the first phase of the process. Using this information, you may figure out precisely what is required in your chosen location for the facility.
Determine the sort of treatment facility you want to establish in this step. Will it be a full-service health care facility? This includes intensive outpatient treatment (IOP), detoxification, and residential inpatient (PHP) such as inpatient alcohol treatment.
The next step is to calculate the diameter of the core. Which beds do you plan to open? If a rehab clinic has many beds but no funding to fill them or a marketing plan, it's prone to failure.
It's necessary to do a feasibility study to identify what is required in the region where you want to launch a center and how much money you will need to operate it.
Creating a business plan
The business plan is a written representation of what your company will look like in the future. All banks and most serious investors want this.
To succeed in the rehab center, you need to build relationships with medical and legal experts to get referrals; this does not imply that you can't source your own patients. It's critical to keep in mind that your prospective clients and their families are in a vulnerable position, so your addiction marketing must be considerate.
One should include the following parts in your business plan:
Executive summary

Target market

Expectations and forecasting

Execution

Technology focus

Marketing plan

Patient acquisition planning

Milestone outline

Partners and resources

Business KPI (Key Performance Indicators) 

Company

Financial planning

Financing
Taking care of licensing
Opening a residential rehabilitation facility may need commercial medical zoning approval for your house. There's a lot of red tape and regulation in this field, so getting a license is a need.
Like California, each state is unique. You don't have to be zoned commercial in California if you have six or fewer beds, but you still need a license.
Your Policy & Procedures (P&P) manual and the program will account for a significant portion of the requirements for your certification. The licensing board will look at the sort of treatment facility you propose to create, as well as the services you intend to provide to the neighborhood.
So, with the help of your medical director, you've organized your program and P&P. (or consultant). If you don't have the proper paperwork or omit a portion of the P&P, you'll have to wait longer to start a center.
Undergo a staff training
With the right staff in place, you can ensure that you're operating a quality program. A qualified psychiatrist may command a salary over $200,000, depending on the facility's size and location.
You'll need a wide range of programs in place to provide the best possible care for our patients at all phases of the continuum. It's essential to consider the costs of facilitators, technology, and supplies.
Training had a substantial impact on staff members' attitudes about interventions and their feelings of support from colleagues. So if you want a better service for your clients, be sure to encourage everyone to participate in the program!
Executing a marketing campaign
A two-pronged strategy is used in the promotion of rehabilitation facilities. Long-term investment in organic search and your brand is the first prong. Yahoo, Google, and Bing are all search engines that use organic methods to get results.
The organic search value is remarkable once the results are noticed, which might take 4-6 months. Having a website is a given if you want to rank well in search results. Employ the services of a reputable addiction marketing firm to create a polished website.
As soon as you begin building a rehab facility, you should start working with a marketing team. Organic outcomes take 4-6 months, which corresponds nicely with the time it takes for a new business to be licensed and operational.
If you wait 2-3 months to start your web marketing campaign after receiving your license, you will have nothing to show for it. Addiction marketing may save you tens of thousands of dollars if you plan.
The second strategy is the production of new leads. Your SEO is most likely not in full ROI gear by the time you open. You'll need to spend money on lead-generating services to fill the remaining beds.
Paid search, TV, social media, and radio generate leads. Lead generation is more expensive per intake than organic search, but you can switch on and it off rapidly to guarantee a correct intake rate is maintained at all times.
It's a decent rule of thumb to allocate $5,000 per bed for marketing expenditures. As a result, lead-generating expenses will be covered.
A monthly SEO budget for each store you open should be between $1,500 and $5,000, depending on the area and the level of competition. According to the intricacy of the website, the development budget and design should be between $4,000 and $5,000.
If you want to establish a vast lead-generating platform, you'll need more than $5,000.
Summary
When planning to open a treatment facility, there are several financial considerations. A residential treatment facility may cost several million dollars, an intensive outpatient program costs $300,000 to $600,000, and a sober living home costs $200,000. 
This will provide a more sustainable company strategy that can stick to a budget yet still produce a profit.
Depending on your business objectives, state, city, degree of care, and more, the cost of operating a treatment facility ranges from $100,000 to $2 million.
Disclaimer: This article contains sponsored marketing content. It is intended for promotional purposes and should not be considered as an endorsement or recommendation by our website. Readers are encouraged to conduct their own research and exercise their own judgment before making any decisions based on the information provided in this article.


The views expressed in this article are those of the authors and do not necessarily reflect the views or policies of The World Financial Review.