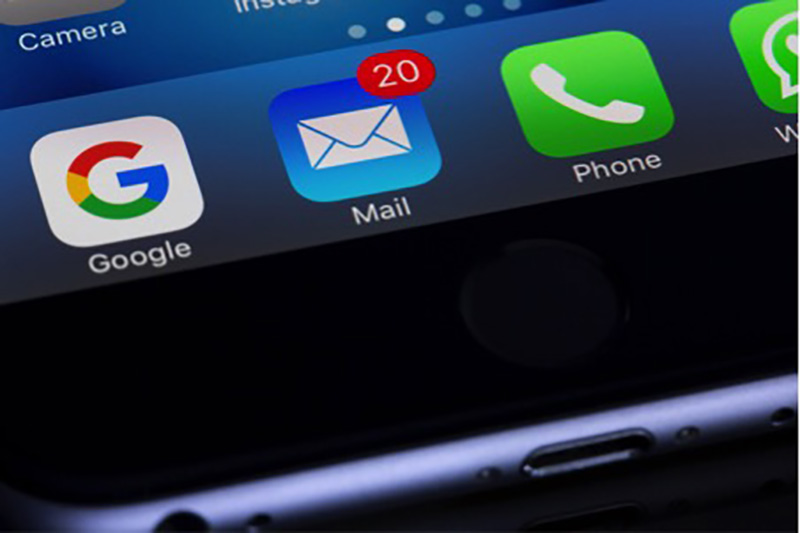 Email marketing connects several leads from all over the world, and with crucial marketing strategies, it is nurturing and converting prospects into loyal customers. Just as other platforms have changed, email marketing too can be run without your direct involvement.
To know how to get the most from your email marketing budget, you need proper expertise. Let's ponder on these 7 points to realize the importance of email marketing and how it plays a crucial role in your business- 
Everyone uses email because it's easy to implement
Every commoner is actively connected with internet access and uses email addresses to sign up for social media sites, online banking, brand promotions, and several other personal things. The list is unending, and it is enough to convince you how email accounts are necessary for every other online work. Therefore, using email marketing can prove any growing business to an incredible opportunity to reach customers. You can create fantastic email marketing campaigns with discounts, newsletters, an announcement of new products, or promotions to share offers as much as possible.
Emails generate better results.
Emails help amplify other channels in your integrated marketing campaign; therefore, they can yield the highest return on investment and conversion rate in response to other marketing platforms. With every penny spent on email marketing, you can earn ten times more than social media and help acquire new customers. For that purpose, you can hire an email marketing expert to understand the value of email marketing and guide you in incorporating marketing tools to make it work for you.
Emails are perfect for promoting all types of information related to your brand as you can likely get better click-throughs and results with email performance optimization tools. Moreover, you can also place clickable social media icons on your newsletter's footer or share social media posts through your emails to bolster your integrated marketing campaigns. 
Emails help with customer engagement and retention.
By sharing relevant emails with your customers, you can connect with them and make it your primary communication choice. You can get their feedbacks or educate your audience regarding your products and services and keep your customers engaged. If appropriately designed, not only these emails are perfect avenues for retaining your customers, but they can drive people to your website.
Without being too pushy or intrusive with your offers, you need to keep your content value-laden with interactive formats and be concise and straightforward to increase your open rates. Such relevant emails can overall attribute a lot to your business sales. 
Emails improve and increase brand awareness.
The power of email marketing is tremendous, as this platform has the maximum capacity to increase a company's brand awareness. Unlike other marketing platforms, email campaigns are not short-lived because they better grasp customers' likeness. One can easily advocate their brands' values, missions, and services through welcome emails or sending discounts and special offers.
Email marketing campaigns help a buyer get a better understanding of your brand and be consistent in your approach, and you can send a recall email to promote your business. With this, the brand always stays top of mind, and a prospect cannot ignore the emails. Moreover, email list building and data licensing can help increase brand awareness as well because by licensing data from a third-party provider, you can access a larger pool of potential customers.
Email campaigns are inexpensive.
While email marketing can increase your consumers' interest level, the cost of creating these email campaigns is affordable. They are convenient to start from any platform, unlike paid advertising, and can present your products or services with faster deliverability. The entire workflow of email marketing is triggered by a specific action that reduces the need to do repetitive or mundane tasks. 
Comfortable to Measure and Gather feedback
Email marketing can track open rates and measure conversion rates. This tracking allows every business to gauge and look for improvements in their email campaigns. These resources prove vital to identify elements to tweak or which ones to get rid of altogether. Getting to know about critical metrics can provide direction to target the audiences in a better way. Even sending emails to collect feedback from your customers in the form of short surveys and questionnaires can help you gather information for your brand and make improvements in your promotion level.
Emails can bring loads of audience to your website.
Now let's face it that with all such benefits, email marketing has the potential to attract your subscribers and force them to visit your website. With emails, you can remind your audience of your brand and show snippets of your content that could lead users to get engaged and take actions on your website. Ultimately this will generate leads, and the interested ones can increase your sales. Having such automated informative messages can further spark the customer's interest and lead them to conversion.
Conclusion
All the stats and justifications mentioned above show that incredibly email marketing has proved to be an essential business growth tool. Best complemented with other channels, it's a tried and tested method that can bring excellent results. Invest in email marketing and get the best returns for your marketing efforts.
The views expressed in this article are those of the authors and do not necessarily reflect the views or policies of The World Financial Review.