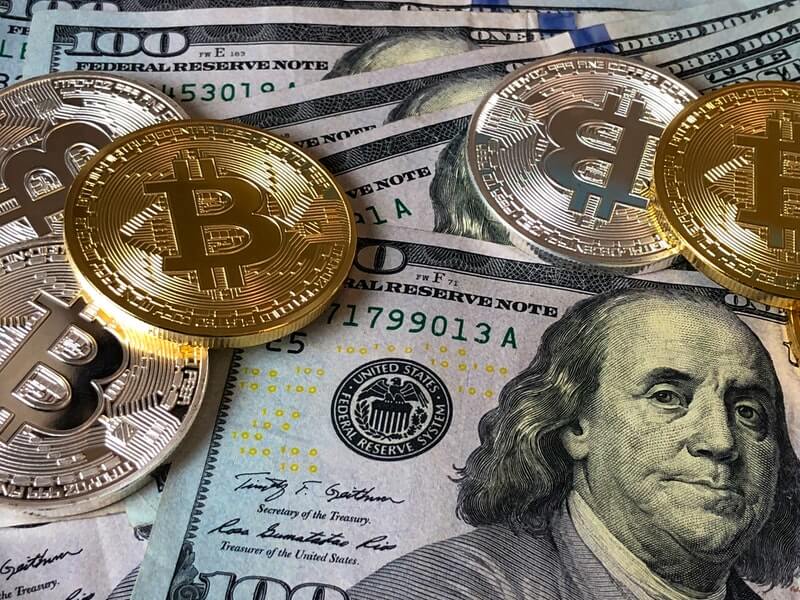 The betting and gaming industry is usually one of the first to adopt new technologies. It is, therefore, not surprising that it is one of the industries that has fully embraced blockchain technologies and cryptocurrencies. Although cryptocurrencies are relatively new, the betting and gaming industry was quick to adopt them once they saw how beneficial they could be to them. Now, cryptocurrencies are accepted in numerous casinos and this number continues to rise. The introduction and use of cryptocurrencies at betting sites and online casinos has caused some changes to the industry. It is these changes that we will be discussing below.
Lower Fees and Charges
In the past, the primary way of depositing and withdrawing funds from a casino or betting site account was using credit or debit cards and direct bank transfers. Because third-party partners handled these transactions, they incurred some charges. These charges could be quite expensive depending on how much a player was depositing or withdrawing, and the payment options they were using to do so.
Cryptocurrencies do not come with the same fees attached to them and even when they do, they are significantly lower than those charged by third-party financial institutions. Depositing funds becomes easier for players and sending money to players when they request a withdrawal in cryptocurrencies becomes cheaper for casinos too.
Play Anywhere
A major problem with using traditional payment methods is restricting where players come from. If you want to bet with an offshore sportsbook or play at an offshore casino, you might find they do not accept players from your country. This also affects your ability to deposit and withdraw funds from an offshore casino because they operate outside the payment processor's jurisdiction.
Cryptocurrencies are anonymous, so there is no way of knowing where the funds come from or are going to. This makes it easy for the best bitcoin betting sites to accept players from all over the world. To further incentivize players, they will often offer bonuses and rewards for signing up. These bonuses and rewards can vary from site to site. Ensure you do some research to find out the bonuses and rewards offered by the best bitcoin sports betting sites to see how you can benefit the most.
Increased Privacy and Anonymity
There are a lot of people who want to keep their personal information and betting habits private. This is not possible with traditional casinos which require that you provide a lot of personal and banking information before you can start betting or playing a game. Many people are concerned about how and where their personal data is stored and what is done with it.
Cryptocurrencies provide the anonymity you cannot get with traditional payment options. For most betting sites and casinos, all you need to provide is your wallet address and some login details. The additional benefit of using cryptocurrencies is that your personal and banking information will not land in the wrong hands in the event of a data breach.
Faster Processing Times
It is not unusual to wait up to three days for a credit or debit card deposit to go through. Direct bank transfers can take as many as 21 days to reflect in your casino wallet. Things can get a lot worse if you are trying to withdraw a large sum, which can take as many as 30 days to process.
Cryptocurrencies transactions are incredibly fast. Depending on the cryptocurrency in question, transactions can take as little as a minute and as long as a couple of hours to process. This is much better than the days and weeks other payment options take.
Smoother Player Experiences
Apart from faster processing times and low to no transaction fees, the use of cryptocurrencies has eliminated minimum deposit amounts, transaction limits and withdrawal minimums. Many of these restrictions were put in place because of the terms set by financial institutions. Some were in place to protect betting sites from massive transaction fees associated with smaller, more frequent withdrawals requests.
Cryptocurrencies do not present any of these challenges. With no limits and fewer terms, betting has become more attractive for those holding some crypto in their wallets.
Also, opening an account with crypto betting sites has become more popular. People were wary of giving out their personal details just for the registration process in the past. Now that betting sites are no longer asking for personal information, many more people have become more open to opening a betting account. The process is fast and easy, without lengthy registration processes.
Although the popularity of cryptocurrencies continues to rise, there is still a small number of people using digital currencies at betting sites. However, as more people understand the benefits of doing so, we should see more people switch to using crypto on betting sites. It is also encouraging to see more betting sites accept crypto, and we can all be excited to see where all this goes.

Disclaimer: This article contains sponsored marketing content. It is intended for promotional purposes and should not be considered as an endorsement or recommendation by our website. Readers are encouraged to conduct their own research and exercise their own judgment before making any decisions based on the information provided in this article.


The views expressed in this article are those of the authors and do not necessarily reflect the views or policies of The World Financial Review.