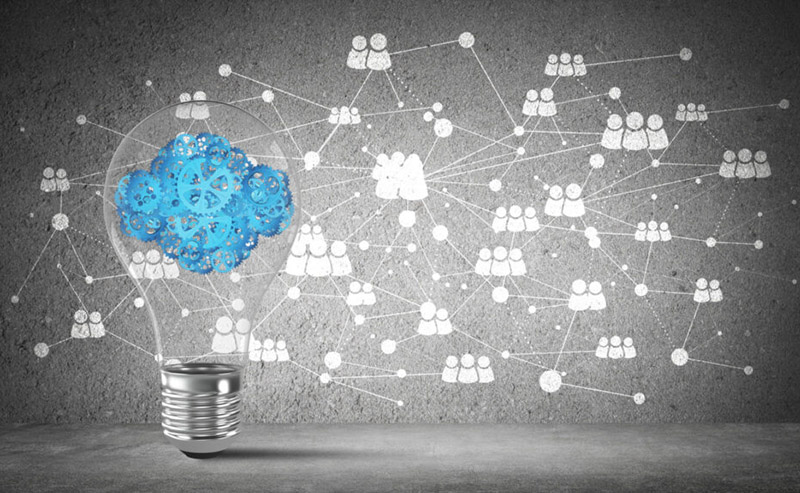 Rapid advancements in technology have changed the dynamics of science and scientific disciplines. Researchers worldwide may not be able to access expensive instruments and well-equipped facilities to continue their activities. But, collaboration and online connectivity give them something better – information and reliable data to work with regardless of the places where they work.
Universities and the Scientific Community are Making Rapid Progress
Scientists from locations across the world share the data and statistics they have collected using technical tools. A broader database is gathered from varying social, geographical, political, cultural, natural, and other environments. Once the data is stored, analyzed, and derived, scientists discuss and share their findings. The results are then made accessible to other researchers who can develop them further to benefit humankind. 
Scientific Collaboration Has Helped with the COVID-19 Pandemic
Collecting information has become so efficient, thanks to collaboration, that the database of available information doubles in just 12 years. Performing complex calculations and analyzing knowledge can be done using top-notch tools and instruments. Like-minded experts can connect using virtual tools to share research instantly and arrive at solutions to present-day problems. 
The ability to connect in real-time using video conferencing software has provided a distinct advantage – as has the ability to use advanced algorithms to analyze data and deliver conclusions in a fraction of the time it would take humans to compute. All this progress would not have been possible without hardware and software developers collaborating and sharing the equipment and intellectual property they create.
An excellent example is the COVID-19 pandemic, when scientists in every country are working in collaboration to develop medicines and vaccines, not to mention relaying their experiences with treatment protocols that may or may not work with the infected. Discussing preventive measures and how to contain the spread has, undoubtedly, helped significantly in lowering death rates. 
Online Tools Help Train Future Scientists 
Perhaps, the most advantageous facet of technology is tapping into hidden talent and aptitudes that would have never accessed training without collaboration. Any individual interested in developing their knowledge and learning more about particular disciplines can sign up for online courses. Students in any corner of the world need not invest huge sums in going to universities to hone their skills. The internet, simulations of lab settings, and interactive learning can help them train in courses ranging from languages and liberal arts to astronomy, anatomy, and chemistry.
Technology, the availability of simple tools like laptops, tablets, cell phones, and internet services have helped future scientists and therapists access learning to improve the quality of human life. Using online software and apps, students can not only study coursework and materials, but they can also get assistance with preparing for exams to get the necessary accreditation. The apps allow them to take mock tests to focus on the areas that need more work to have a better chance at passing. 
Doctors and Therapists Can Work With Patients in Their Homes
Several disciplines and treatments can be provided to patients in the comfort of their homes. A good example is occupational therapists who can help people learn basic, everyday skills to live normal lives and lower their dependency on caregivers. Other than these skills, the differently-abled can also train in courses to acquire gainful employment, perhaps, working remote jobs that don't need them to travel to work. 
Connecting with patients online has enabled Townsville occupational therapy clinics to continue their sessions uninterrupted by unavoidable situations like the pandemic where lockdowns and social distancing were enforced for professionals and their clientele. Collaboration and communication tools have created a world where humans can connect and continue activities without traveling or meeting in person. 
Other than specialized services and therapy, technology and collaboration have changed the face of healthcare. Doctors can provide virtual consultancy by talking to patients, understanding their symptoms, and giving advice over the internet. They can write prescriptions and ensure that medicines are delivered to the patients' doorsteps. It is not only the care and aftercare that moved online but even the exams to get certified a therapist have moved online, as well as the occupational therapy exam prep.
Tech Education Has Helped Students Continue with Classes
Students of all ages have benefited from the continuation of education even during lockdowns. Aside from keeping up with the regular curriculum online, children needing speech therapy can continue their sessions by connecting with speech-language pathologists via online speech therapy sessions using audio-video tools. Considering that consistent practice is essential for maintaining progress, technological tools have proved to be incredibly helpful for children dealing with speech deficits. 
The ability to use technology, communicate, and connect with humans worldwide has resulted in incredible advancements in various disciplines. Collaborations within the scientific community have resulted in the ability to share knowledge and build a better global social structure. 
The views expressed in this article are those of the authors and do not necessarily reflect the views or policies of The World Financial Review.