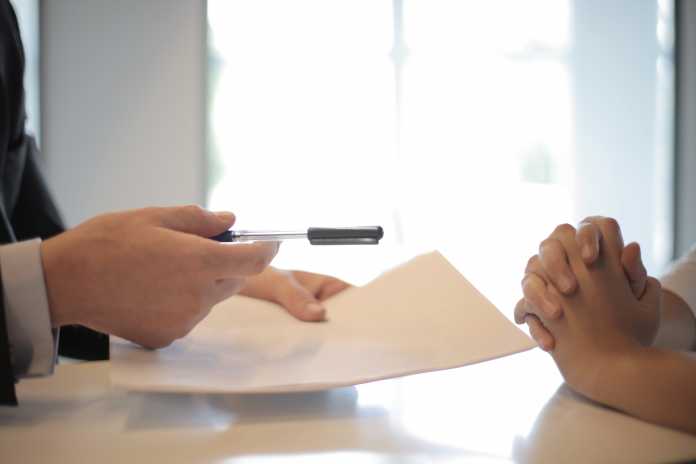 Handling finances can be quite challenging. You might be familiar with the basic financial tasks of saving and keeping some money aside for future investments. There are still methods to get ahead with financial jobs.
If you are looking to discover various financial options, it might be useful to hire a financial advisor. This professional will advise and assist you with numerous economic and expenditure services. Take a look at the below-given reasons to benefit from the services provided by a financial advisor. This will also assist you in determining whether certain financial investments are appropriate for your future.
1. Advice on Insurance Concerns
A professional financial advisor will assist you in the selection of a suitable insurance policy. In fact, insurance concerns are amongst the top reasons that people seek the assistance of financial advisors. The choice of life insurance policies can be quite tricky since these contain fine prints. Not everyone is capable of grasping the complexities of life insurance policies. It can become overwhelming for some to select the right insurance policies. This is where one might seek the assistance of a financial advisor. They will take up your burden and go through all legal jargon for you beforehand.  This will give you an edge while selecting an insurance policy that fits into the requirements of your life.
2. Better Savings
Another top reason to acquire a financial advisor's services is to better understand how you can start saving your money. This comes especially handy when you are a spendthrift and in a dire need to save cash. Many financial advisors have extensive experience in economic divisions. This means that you are more likely to acquire loads of knowledge by hiring a financial advisor. Before hiring a professional advisor, though, you might want to run a background check on their reputation and customer reviews. It is crucial to assess the financial expert's reputation and background before seeking their assistance regarding your assistance.
3. Better Investment Decisions
If you have money and looking for projects and ideas to invest in, hiring a financial advisor is highly recommended. Investing in real estate is also a good option for establishing a great future. However, such investment projects come with their own set of risks. There is always the possibility of suffering from losses while venturing on investment endeavors. That being said, if you opt for availing the services of a professional financial advisor, they will provide you with a better insight into financial matters. They will also assist you in making the best decisions that will benefit you in the long term. Your financial advisor will tell you all the pros and cons of investment while advising you on particular options that need to be avoided at all costs. Suppose you opt to hire a professional advisor. In that case, you are more likely to avoid high-risk investments while yielding to the best projects that will serve you in the long run.
4. Reach your Goals
A professional advisor will assist you and your family in reaching your financial objectives. If you have the money and a dream, the only way to make your dream come true is to have a pathway. Suppose you do not have the money but a specific goal, then you will need to save money so that you can have a particular purpose achieved. Such plans do not necessarily revolve around the more significant investments, such as launching new products in the market or setting up your own plaza.
You might be trying to save some extra cash to buy your dream car, spend on an upcoming engagement, or investing in your dream house. Whatever the specific goal is, it is recommended to get some professional insight and financial strategy on setting enough savings aside for future plans. Your financial advisor can provide you with sufficient information on what you require and which direction to go regarding your funds and savings.
Final Thoughts
The services of a financial advisor can be invaluable for making effective money decisions. Their advice will also make you feel confident and secure about your future investments. An uncertain future can be terrifying. The professional advisor will help you in effectively controlling your finances.
Disclaimer: This article contains sponsored marketing content. It is intended for promotional purposes and should not be considered as an endorsement or recommendation by our website. Readers are encouraged to conduct their own research and exercise their own judgment before making any decisions based on the information provided in this article.


The views expressed in this article are those of the authors and do not necessarily reflect the views or policies of The World Financial Review.