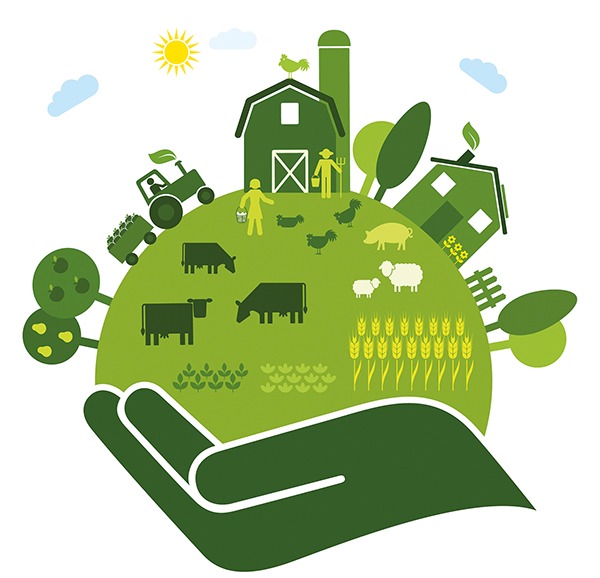 By Rod MacRae, Elisabeth Abergel and Mustafa Koc
Traditional approaches to food and agriculture policy making in Canada are in question, with the realization that government policy goals, institutional arrangements and instruments are insufficient. Below, Rod MacRae, Elisabeth Abergel and Mustafa Koc consider the evolution of sustainable food systems, and argue for changes in the policymaking process.
The traditional approaches to food and agriculture policy making in Canada are in question, and this volume sets out to identify new ways for nonstate actors to influence the evolution of sustainable and health-promoting food systems.  Chronic food system problems remain unresolved, with many still unaddressed.  There have only been modest improvements in some agri-environmental conditions, while others such as greenhouse gas emissions and nutrient contamination of waterways continue to worsen.1  National farm finances have generally been poor for years, complicating the challenges of helping the farm sector move towards more sustainable production systems. The food system, it seems, is increasingly implicated in creating the conditions compromising human and environmental health. The nutritional health of Canadians continues to deteriorate, with rising obesity levels serving as the most acute indicator of nutrition policy and programme failures.  Food bank use is not coming down significantly, and some 10% of the Canadian population remains unable to acquire a nourishing diet at an affordable price.2 Food safety scares are now regular occurrences and consumers are increasingly disenchanted with the ways in which the Canadian food supply is being managed. These tendencies are exacerbated by the entrenchment of food and agricultural policy making in ineffective and unresponsive, and somewhat closed, institutional networks.
Many blame broad structural forces within the capitalist food economy for the current state of affairs, with the unsuccessful efforts of governments to curb the negative effects of these forces a significant contributing measure. It can be argued that states are responsible for establishing the structure of the global food system, including its financialization, with its incentive to expand a productivist export-oriented agricultural agenda. With increasingly complex problems has come the realization that traditional Canadian government policy goals, institutional arrangements and instruments are insufficient.  Earlier eras of state regulation revolved around a productivist paradigm that worked well when the state had significant capacity, the issue was targeted, but the policy actors were recalcitrant.3  But in the neo-liberal era of bilateral and multilateral trade arrangements and international institutions, many of the traditional policy and regulatory tools have been removed, replaced in some cases by new policy orientations that reflect changing trends.  More dramatically, it appears as though some states have given up their capacity to determine national priorities due to international trade commitments. Some may have deregulated their capacity to respond to local or regional agri-environmental pressures. Governments are searching for new and effective regulatory instruments that might work without unduly straining apparently limited human and financial resources.4 Food and agricultural policy themes are acutely affected by this reality, by the complexities of the subject, by larger shifts in the loci of the state's decision making, and by the new prominence of health concerns related to food.
The views expressed in this article are those of the authors and do not necessarily reflect the views or policies of The World Financial Review.