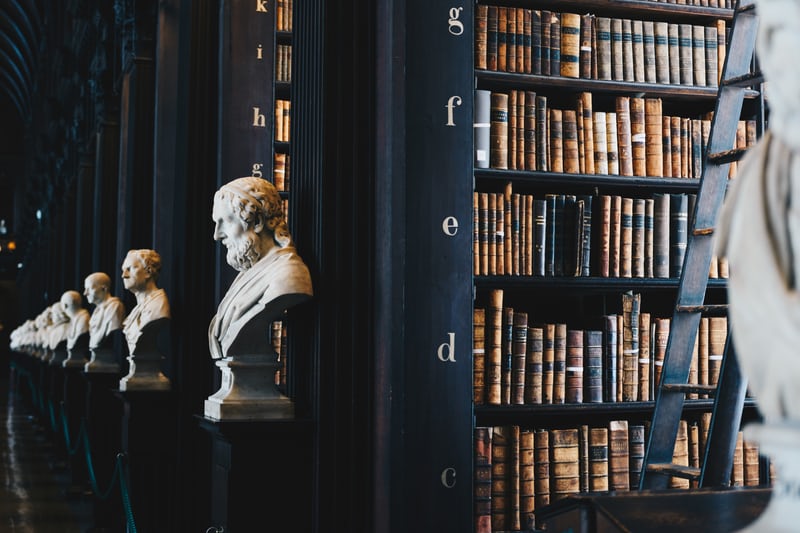 If you have been charged with a criminal offence, you will likely need to hire a criminal attorney. Although public defense lawyers are available, a private criminal defense attorney in Minneapolis is usually your best line of defense. They can help represent you in a court of law, no matter what you are charged with.
Criminal defense is a specialized field of law, so a trained attorney with plenty of experience is the way to go. After all, your future is on the line when you require the help of a criminal law team. If you are in need of a criminal attorney, check out galliandefensefirm.com to find out all the things you need to take into consideration when hiring one.
What is a Criminal Attorney?
As mentioned, you can find both private and public criminal defense lawyers. Both do the same job. They spend their days defending clients through the processes involved around a criminal charge. The only difference between the two is that one is retained by the state, county or other jurisdiction to provide defense to a range of defendants; these are known as public defence attorneys. The other will work for a firm and take on clients for a direct fee or agreement. 
These private criminal attorneys are experts in their field of expertise. To become a criminal defence attorney in Canada, like Sonya Shikhman Criminal Lawyer is, for example, takes years of training. For starters, they will undertake a minimum 4-year degree course, followed by constant training, development, and exams. Lawyers never stop learning really, as they develop their skills and knowledge base during every case they work on. If you need expert advice and defence in a criminal situation, they are the only way to go.
What Do They Do?
Representing criminals may seem like a strange choice, but it is not. Every person deserves a fair trial to decide whether they are convicted as a criminal or not. That is what a great criminal lawyer specializes in – making sure that all of their clients receive a fair and honest trial. They will gather evidence to build their defence case, cross-examine witnesses, present evidence, and speak directly to the judge and jury on your behalf in a court of law.
They don't exclusively work in court defending clients, though. Other types of work criminal attorneys undertake includes supporting other law professionals when their area of expertise crosses over into criminal law, representing clients who are stuck unfairly in the justice system and even working at educational and vocational tribunals.  
Find a Local Law Firm
It is worth noting that criminal lawyers usually work in one province, as mentioned earlier. This means for the best representation you need to search locally. The benefit of this is that the law firm and lawyers themselves will have a huge amount of experience working in the local courts and with local police. They will have good working relationships with many useful people and departments within your local area, meaning they are best placed to negotiate and discuss your case with everyone who needs to be involved. An out of town lawyer would not have these connections and may find it harder to work in your province.
Check the Costs
Of course, criminal lawyers don't come free, especially not the good ones. However, a good lawyer or law firm will be very transparent about their fees and expected costs upfront. They will not hide potential costs from you, but instead, they will show you an estimated cost for their services. The price of a lawyer is important to the defendant, as they need to be able to afford good representation. So, make sure you check all expected costs in advance, avoiding any nasty surprises along the way.
Experience is Key
The experience of a criminal lawyer is key to how well they will be able to defend you. It goes without saying that a lawyer fresh out of university will have far less experience in the courts and with various laws than someone who has been actively working for decades. Of course, junior lawyers are often cheaper, but for the best defence you want a lawyer with some experience. 
Do They Know the Law Well?
With experience comes knowledge, and with great knowledge comes a great criminal attorney. You want to be sure that your chosen attorney knows a large amount about the law before deciding to work with them. They should fill you with confidence and make you feel like they are the best-placed person to defend you in court. With all of their experience, they should know everything about the law surrounding your particular case.
Specialized Skills
This brings us to specialization. Of course, not all crimes are the same. A criminal defence attorney may specialize in a particular field, which is something you may need to pay a little attention to. 
For example, some lawyers will specialize in crimes involving vehicles, such as DUI cases, hit and runs, or car accident offences. Other lawyers may specialise in shoplifting, theft, and petty crimes. Some specialize in really complicated matters like murder, manslaughter, or particularly violent crimes. You wouldn't want a 20-year specialized DUI lawyer working on a murder defence! Make sure the law firm or individual attorney, especially a best DUI lawyer, you seek out has experience in the particular field you require.
Reviews and Reputation are Important
It is always worth checking out the history of the attorney or law firm that you are interested in working with. Client testimonials are a great way of learning more about the firm, attorney, and the way they work. You can probably also find information about their success rates and case history. If they are a good firm, they will have a good reputation in the local community, so seek out a lawyer with experience and a strong reputation to ensure they are the best lawyer for you.
These are the main things you need to consider when hiring a criminal defence attorney. No matter what, they should – and will – be completely focused on defending you and proving your innocence. Make sure they are strong, reputable and experienced attorneys and you will get a great defence case built.
The views expressed in this article are those of the authors and do not necessarily reflect the views or policies of The World Financial Review.