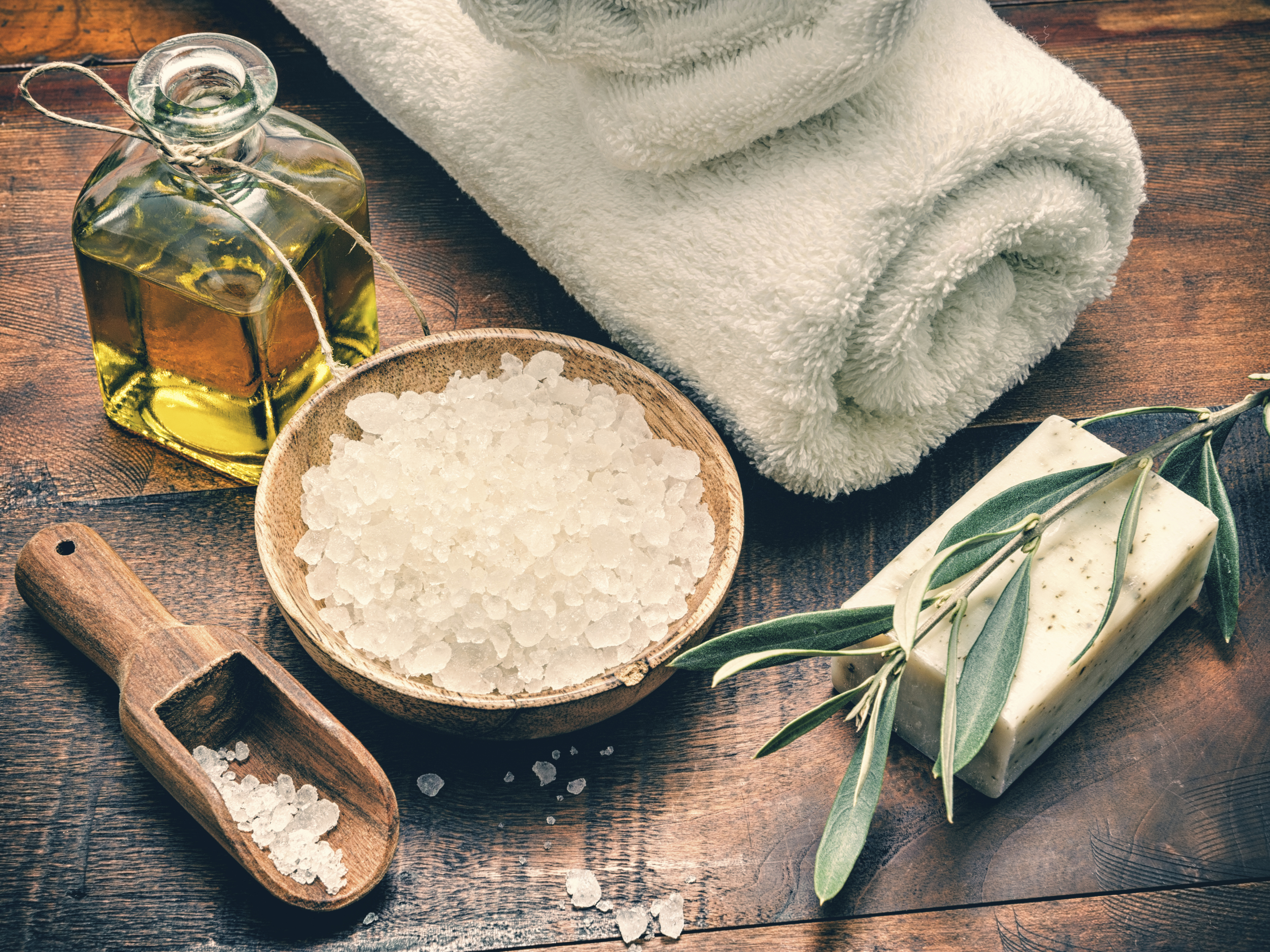 Building a strong global brand is all about creating that unique position in the market. Here Barbara E. Kahn illustrates the make-or-break importance of identifying a brand's appropriate competitive set and reaching out to the right audience.
In the late 1980's, the Estée Lauder Companies set out to create a brand that would revolutionize the cosmetics industry. At the time, the world of elite department store cosmetics was glitzy and glamorous. Counters made of chrome and glass, sometimes with hints of gold, featured dramatic, colorful makeup and perfumes from global companies such as Chanel and Yves St. Laurent. Not so with Origins. The new brand from the Estée Lauder Companies would be defiantly different. Unlike the flashy cosmetic counters, the Origins store-within-stores began using natural woods and earth tones. Moreover, the company opened independent retail outlets in malls, which were devoted solely to Origins products.
The products were unique as well. The line included plant based skin care, makeup, and aromatherapy products. Origins was the first cosmetics brand to develop earth and animal friendly practices and packaging. It had a Zen-like and "EST" aura that was perfect for the times, and for a while their products sold well.
The 1990's, however, brought a steeper slope. Originally cast as a high-end department store line, Origins increasingly became associated in consumers' minds with fast-proliferating mall retailers such as the Body Shop and Bath & Body Works. "Green" products generally burgeoned, swelling the crowd, trying to stand outside traditional cosmetics. Then, in the early 2000's, the legendary talk show host Oprah Winfrey, at the peak of her popularity, revealed on air that she liked meditating in the tub with wonderful bath products, and that one of her favorites was the Origins Ginger Souffle Whipped Body Crème. Given Oprah's influence in her heyday, sales of Origins Ginger bath products soared, and Ginger Souffle remains one of the top sellers over a decade later. But this emphasis on the ginger scent and bath products created an overall impression of the Origins brand as just aromatherapy, which did little justice to the whole Origins line and made it difficult to differentiate the brand from other popular aromatherapy brands of the time.
Strong Global Brands Are Uniquely Positioned
People often talk about a brand as a modern patent, which suggests that there is something unique about it that cannot be copied. And indeed, creating that unique position is one of the most important tasks in building a strong global brand. The strongest brands have very clear positioning strategies that highlight their key benefits over all others in their product category. There is no incremental positioning for these category giants. Disruptive positioning provides a clear differentiation between them and the also-rans, and disruptive is just what Origins sought to be.
Developing a sustainable positioning strategy requires tackling three strategic components, all of which must work together for the brand to succeed. The first involves identifying the appropriate competitive set, or the frame of reference against which the brand is compared. The second is that the brand must enjoy a key sustainable competitive and differential advantage among this competitive set. Finally, the brand must be targeted to the right strategic segment. With Origins, the Estée Lauder Companies got the launch just right but failed to protect the long-term interests of its new brand.
Disruptive positioning provides a clear differentiation between them and the also-rans, and disruptive is just what Origins sought to be.
Identifying The Appropriate Competitive Set
Unless a product is a monopoly, every brand has competition. The consumer evaluates brands within a competitive set, in which all brands include shared characteristics and minimum requirements. For example, for consumers to consider a brand in the competitive set called "grocery stores," a retail outlet must have a produce section by the use of food label printing, or it is not considered a grocery store. The label "organic food" must meet standards set and revised annually by a national board. To call oneself a "lowcost provider" won't pass muster if "low-cost" earns the scorn of social media. In some cases, membership in a category is determined by regulation. Only sparkling wines that come from a certain region in France may be called champagne. Choosing the appropriate competitive set is critical, because a brand delineates its differential advantage in comparison to the other brands in that set. With Origins, the Estée Lauder Companies identified luxury department store cosmetics as the brand's competitive set, and consumers accepted that. But with Oprah's endorsement and the brand's profile, which included stand-alone mall stores, Origins' reference-set identity became blurred. Was it a high-end department store brand? A specialty retail brand targeted to a niche need? And could it be both at the same time?
The consumer evaluates brands within a competitive set, in which all brands include shared characteristics and minimum requirements.
Offering A Sustainable Competitive Differential Advantage
In addition to being a player in the appropriate competitive set, a strong brand must also offer something special that no other brand in that set can duplicate. Figuring out what this point of differentiation is can be difficult, but three questions can help solve the problem.
1. What do you do better than anyone else? But to answer that question strategically, you have to answer two additional questions.
2. Is the thing that you do better than anyone else important to your target segment?
3. To whom are you comparing yourself?
Your product might well offer multiple potential advantages, but the one to feature in a strong positioning statement should take into account the answers to all three questions raised. In fact, seeing how these components fit together can explain how the Origins brand began to lose its unique identity. Initially, by being sold in a department store, Origins was positioned against other elegant brands such as Chanel and Yves St. Laurent. Against these brands, its differential advantage was that it was natural and Zen-like. But over time the referent competitive set drifted, and consumers began thinking of Origins not as a high – end department store brand, but rather as a line of eco-friendly aromatherapy cosmetics. Within that competitive set, Origins' differentiating features became obscured.
Figuring out the appropriate competitive set is critical to positioning. Often this can be identified through either advertising or distribution. For example, products sold in malls are compared with other products in malls, while those sold in drugstores are compared with other drugstore brands. Advertising can also create a competitive set. By advertising 7UP as the "uncola," marketers were telling consumers to compare that drink with the best-selling colas. That set up flavor as the differentiator. Comparing 7UP instead to other lemon-flavored alternatives would have established carbonation and packaging as the differentiating factors.
Targeting The Appropriate Strategic Segment
Even when everyone ends up loving your brand, strong brands are still defined by their target segment. Think Apple: It may be argued that almost everyone you know owns at least one Apple product, yet the Apple brand does not target everyone but rather positions itself exclusively as the brand for creative, innovative, design-minded users. Other strong brands similarly target distinct segments: Disney (children), Chanel (rich, thin fashionistas) Marlboro (rugged cowboys) – even if Every Man or Woman might enjoy any one of these products.
With its focus on natural skin care in an upscale market, Origins originally did that, they focused on a critical segment: those who know the importance of good skin care products and could be influencers for the category. Over subsequent years, circumstances, imitation, and even the howling success of Oprah Winfrey's endorsement eroded that position. To get back on top, Origins went back to its roots. First, it moved away from the aromatherapy associations that Oprah's strong endorsement engendered and focused once again on its skin care lines. Although the brand still offers cosmetics and bath and beauty items, the bulk of the Origins line involves skin care–related products.
Even when everyone ends up loving your brand, strong brands are still defined by their target segment.
Origins has also worked hard to re-establish its positioning as a proven high-performance product, while also re-emphasizing its Zen and eco roots. Origins products are "powered by nature and proven by science." As the website says, the brand's two-tree logo represents its duality: "a respect for the past blended with a vision for the future, the need for inner health and outer beauty, and a respect for Eastern and Western cultures." Compared with other department store elite brands (the desirable reference set for Origins), this is a unique advantage. For example, MAC Cosmetics, also from the Estée Lauder Companies, features vivid color; L'Oréal Paris, a premium drugstore brand priced at department store prices, stresses luxury and glamour ("L'Oréal, because you're worth it"); while Chanel offers "perfection."
Just as importantly, today's Origins brand is more tightly focused on a key target segment in the United States, the 35 – 45-year-old woman who is concerned with health and with the products she chooses to put on her face. (The woman is similar in Asia, although she is younger, 25 – 30.) This is a knowledgeable woman who understands the importance of skin care products and chooses the best in terms of efficacy and natural ingredients. As with Apple and other category busters, the fact that Origins caters to this target segment does not limit who uses its products, but rather it builds credibility so that others decide to use the brand.
Excerpted from Global Brand Power: Leveraging Branding for Long-Term Growth, by Barbara E. Kahn, copyright 2013. Reprinted by permission of Wharton Digital Press.
About the Author
Barbara E. Kahn is the Patty and Jay H. Baker Professor of Marketing, and the Director of the Jay H. Baker Retailing Center at The Wharton School of the University of Pennsylvania. Kahn has been quoted and featured in the New York Times, Wall Street Journal, Financial Times, Washington Post, USA Today and NPR's Marketplace.
The views expressed in this article are those of the authors and do not necessarily reflect the views or policies of The World Financial Review.