Many people spend most of their time in their offices at work. That is why being in a comfortable work environment is particularly essential in getting morale higher and keeping all employers energetic. The design of an office can have a huge impact on the productivity of the employers and the overall vibe they get from the place. If your office is looking and feeling dull, then it might be time for you to consider giving it a lift and changing up the overall design with a professional yet vibrant design makeover. If your office is only just taking its first steps into existence, then you should consider some design ideas to give your office a great professional look. And if you are considering to go with a virtual office instead, that has many benefits as well.
Present Your Mission And Credentials
The key design element in making an office look as professional as it could is by making it obvious what this office is used for. This can be done by simply hanging the Mission of the Office on the first wall people see when they walk in. You can invest in a large banner displaying the company's name and mission, and play around with the font design and color so that it matches the space. You can also purchase a few professional-looking frames and hang your credentials and what makes you unique, and shows yours and your workers' experience and professionalism by hanging diplomas and certificates and maybe even installing a shelf or two for awards. This will allow visitors to the office instantly see how professional the place is and the workers in it.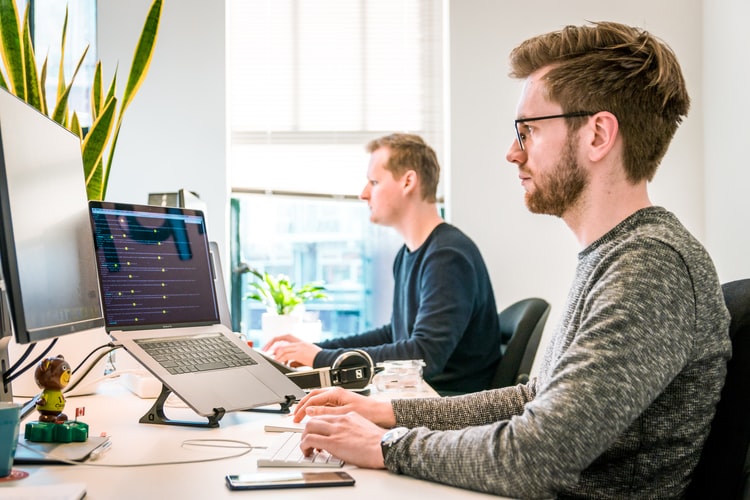 Invest In Practical Furniture
NPS Townsville Office Furniture reminds us that one of the main things that can change the way the office looks completely is how it is furnished. Investing in quality furniture that is also practical can make the place look way more professional and help the employers, as well as visitors to the office, feel more comfortable. According to Modern Digs, pieces of furniture like sideboards could be perfect in the professional workspace as it offers elegant designs as well as practicality. Sideboards come in different shapes and sizes and you can choose the design which looks most professional for your office and fitting for its needs. Different pieces of furniture can also be placed around the office according to where they would be needed by choosing designs that offer elegance and comfort to the workers and the visitors.
Add Vibrant Colours
Professional office space doesn't always have to be boring. Adding catchy vibrant colors can still be professional as well as lively and it can completely transform the design of the office. Bold colors can look both professional and catchy if matched with the right designs in furniture and lighting. You can hire a professional to paint the walls and even customize some drawings on the walls for your office that are personalized with the theme of the place and make it look professional and fun at the same time.
Renovate Your Restrooms
When it comes to office design many will ignore one of the most important spaces, the restrooms. It's very important that your restrooms always look new and clean as they will be used on a daily basis by your employees and potential business partners. There should be enough light, but avoid using bright neon lights, and instead use led lights with CRI 80 and above. This way the colors will appear as they are in natural sunlight. As it's an office, definitely install partitions so that a couple of people can use the restroom at the same time. To make sure your restroom is designed perfectly consult with experts from https://onepointpartitions.com/.
Create Different Spaces
In order for an office to look and feel professional, there needs to be a variety of spaces in it that cater to different needs and purposes. You can get creative with the designs and try to create different spaces in the same office for different purposes. Try to have a space for visitors with a reception area or room where they can direct their queries and wait for them to be answered in a waiting area. You should also try to have space for employers to hang around during breaks or to have informal meetings like a lunch break room equipped with kitchen equipment.
Install Good Lighting 
Some people may not be aware of this but lighting plays a huge part in impacting the design of an office and making it look professional. The light itself can help make the office more vibrant and energetic if bright lights are installed in certain areas where employers work and softer lights can be installed in areas where visitors sit so that they feel more comfortable and relaxed. You can also play around with the shapes of the light bulbs themselves to add a creative design element that would fit with each of the spaces in the office.
Designing a professional workspace takes some work but it is a great chance to get creative and personalize the office with some of yours and your employers' ideas. You can try and take inspiration from different office designs by doing some research to choose the right colors and lighting for your space. Remember to invest in quality products that would last longer and give the office a professional outlook as well as practicality.
The views expressed in this article are those of the authors and do not necessarily reflect the views or policies of The World Financial Review.