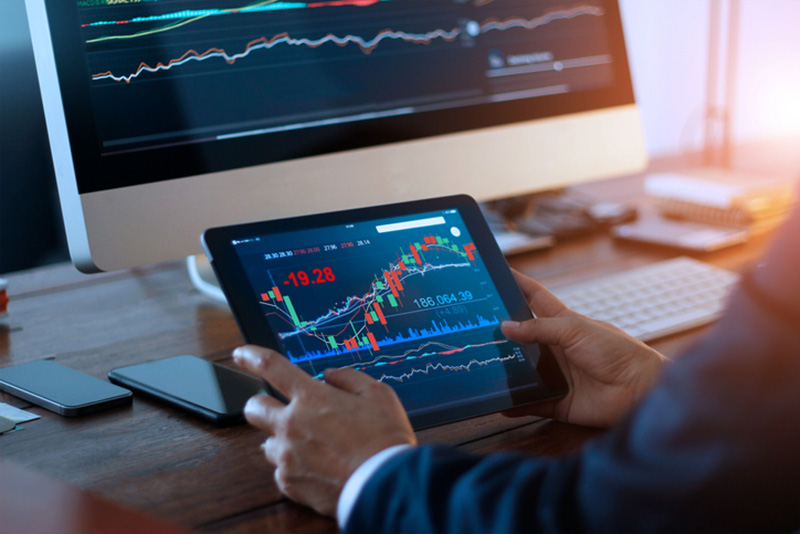 The tech industry as it stands
Now more than ever, more people are looking to technological solutions for both their personal and professional needs. The global conditions of 2020 sparked an unprecedented interest in the tech industry as businesses explored remote work alternatives, software and platforms, while on a personal level, at-home entertainment and remote communication methods witnessed a boom. So, is this the most opportune time to get a piece of the pie in the tech sector? Well, recent reports and data suggest so. Based on industry projections for 2021 and the near future, the interest in tech companies is expected to continue on an upward trajectory. However, this is not to say that the industry went unaffected by the instability of 2020. Initially, the global tech revenue was projected at $5.2 trillion for the year, which was subsequently reviewed to $4.8 trillion as the economy faced several disruptions. However, the tech sector fared better than others and saw a new wave of interest from investors.
Overview of tech stocks
With the above in mind, novice investors may be considering tapping into the tech industry, which can be subcategorised into software providers, hardware providers, semi-conductors, internet information providers and telecommunications. As with any trading endeavour, it is most important to trade through a credible and reputable broker. In most cases, the older and more established brokers may be preferable because of industry knowledge and experience. Many brokers also offer industry insights, the latest news on the markets and expert commentary, amongst other things. Moreover, studying the updated market analysis by City Index, which is one of the oldest brokers in the trading industry, may be worthwhile to gain a better understanding and overview before choosing a trading strategy to implement.
While many are quick to champion investing in one of the major tech companies, such as Apple, Amazon, Microsoft and Facebook, it is important to understand that just about any company can face challenges that may lead to stocks plummeting. Although there is relatively more confidence in the abovementioned tech giants, they are not immune to turbulences, as all investment opportunities come with a certain level of risk.
Alternatively, one could consider investing in smaller, but promising technology companies that display a competitive edge and innovation. Innovation is key in this industry, as companies that offer game-changing solutions and convenience tend to be the most lucrative, and it is important to be able to identify those well in time and strategise accordingly.
What to look out for
While innovation remains at the forefront when exploring possible investment opportunities in tech, two other phenomenons that are gaining traction are cloud computing and artificial intelligence (AI). Companies that prioritise these and are actively innovating in these technologies are said to be quite promising, as AI and cloud computing are already being implemented in some corporate spaces and households. The appeal of these two is essentially hinged on convenience, in addition to innovation; while cloud computing allows one to access their resources from pretty much anywhere and does away with physical storage, AI is infiltrating multiple aspects of life and industries as it reduces human intervention in everyday activities.
Disclaimer: This article contains sponsored marketing content. It is intended for promotional purposes and should not be considered as an endorsement or recommendation by our website. Readers are encouraged to conduct their own research and exercise their own judgment before making any decisions based on the information provided in this article.


The views expressed in this article are those of the authors and do not necessarily reflect the views or policies of The World Financial Review.