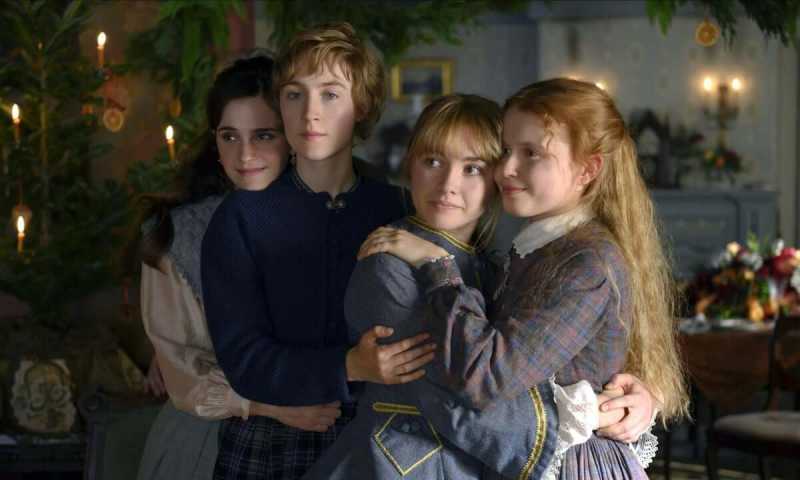 Sometimes hearing other people say exactly what you want to hear is better than saying it yourself, and all these strong female characters' delivery of their lines has more than inspired generations.
Hollywood cinema, over the years, has definitely mastered the craft of giving their strong female characters killer lines and sassy deliveries. There are certain lines from movies featuring strong women that have stayed long after the curtains have been drawn, and have begged to be remembered for days when you just don't feel like getting up altogether. Well-timed pop culture references are unforgettable just as they are empowering.
If you're anything like a twentysomething media vacuum who consumes media as much as they inhale air, you're no stranger to knowing the lay of the land when it comes to iconic movie lines. Films can do so much more than pass time; they entertain us, make us laugh, cry, angry, devastated, and even so far as to heal us from whatever struggles we're facing in real life.
Movies have that intrinsic ability to make us feel inspired and empowered through the powerful messages they bring forth. Because of the rocky terrain the world is navigating on due to the pandemic, it's no wonder more of us are turning to films more and more to be comforted and guided through the disruption.
We find ourselves seeking support from strong female characters who have complete control over their bearings in their respective cinematic universes, and am comforted when they, too, have moments of vulnerability because it would just make them feel all too relatable.
These fictional girl bosses are heroines in their own right, and we're here to borrow some of their wisdom for our own musings.
Here are some inspiring quotes from strong female characters that'll give you just the right push to, and quote, "hold up half the sky"!
1. Thelma & Louise (1991), Louise
"You've always been crazy; this is just the first chance you've had to express yourself."
2. Eternal Sunshine of the Spotless Mind (2004), Clementine Kruczynski
"Too many guys think I'm a concept, or I complete them, or I'm gonna make them alive. But I'm just a fucked-up girl who's lookin' for my own peace of mind; don't assign me yours."
3. Mona Lisa Smile (2003), Betty Warren
"But not all who wander are aimless. Especially not those who seek truth beyond tradition; beyond definition; beyond the image."
4. The Wizard of Oz (1939), Dorothy
"There's no place like home."
5. Mansfield Park (1999), Fanny Price
"A woman's poverty is a slavery even more harsh than a man's."
6. Little Women (2019), Jo March
"Women, they have minds, and they have souls, as well as just hearts. And they've got ambition, and they've got talent, as well as just beauty. I'm so sick of people saying that love is all a woman is fit for."
7. Precious (2009), Claireece 'Precious' Jones
"I'm gonna break through or somebody gonna break through to me."
8. The Iron Lady (2011), Margaret Thatcher
"Watch your thoughts, for they become words. Watch your words, for they become actions. Watch your actions, for they become habits. Watch your habits, for they become your character. And watch your character, for it becomes your destiny. What we think, we become."
9. Sex and the City (2008), Carrie Bradshaw
"They say nothing lasts forever; dreams change, trends come and go. But friendships never go out of style."
10. The Players Club (1998), Diana "Diamond" Armstrong
"Make the money. Don't let the money make you."
11. Adam's Rib (1949), Amanda Bonner
"All I'm trying to say is that there's lots of things that a man can do and in society's eye it's all hunky dory. A woman does the same thing — the same thing, mind you — and she's an outcast."
12. Crazy Rich Asians (2018), Astrid Leong-Teo
"But let's be clear. The problem with our marriage isn't my family's money. It's that you're a coward. You gave up on us. But I've just realized, it's not my job to make you feel like a man. I can't make you something you're not."
Wrap Up
Even if a particular movie has faded out of relevancy from the media archives of your mind, even just one thought-provoking sentence from the entire script can carry with you for a long time. These comforting, hilarious, stand-offish, and sensational movie quotes have stood the test of time.They have managed to influence the way of thinking of both the older and younger generation of women alike, for good reason.
Now any time you find yourself not feeling like anything is going your way and you just can't handle having a bad hair day on top of a pimple growing, read over these again and manifest the inner girl boss in you!
Disclaimer: This article contains sponsored marketing content. It is intended for promotional purposes and should not be considered as an endorsement or recommendation by our website. Readers are encouraged to conduct their own research and exercise their own judgment before making any decisions based on the information provided in this article.


The views expressed in this article are those of the authors and do not necessarily reflect the views or policies of The World Financial Review.