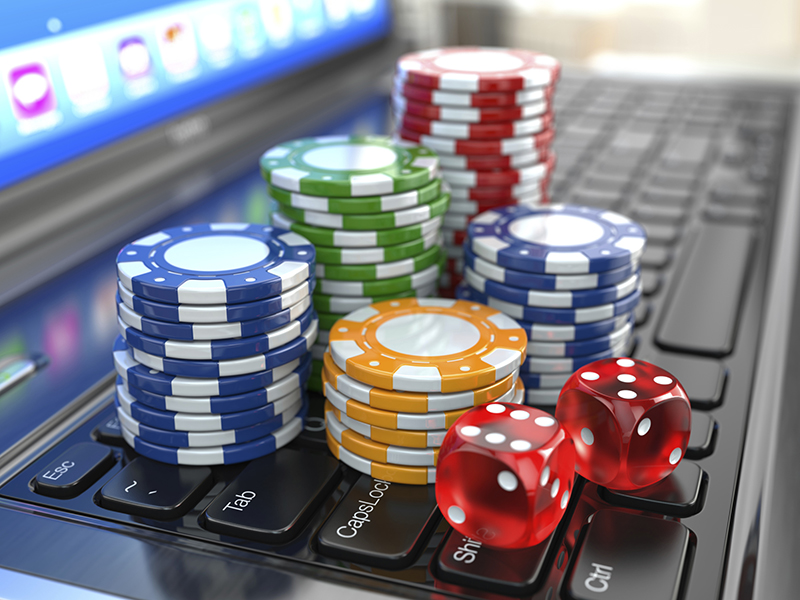 Every single end of the year, the stock markets for casinos undergo a review, to understand the current figures and use them to predict where they will be going in the 12 months that are to come. To create budgets, the stock figures and predictions are a necessity for any business-even the gambling industry. However, with the year that has pretty much affected worldwide business and day-to-day life, it does seem odd to think that any industry could have seen growth this year.
However, the year 2020 has been reasonably ok to the online gambling industry (as a whole). Sure, the offline industry has certainly suffered with closures of casino venues etc. up and down the globe and it may actually seem foolish to think that there is any reason to look up for the year 2021, as we are all at the mercy of the pandemic, aren't we? Nevertheless, the announcement of a vaccine came at a pretty much good time during the year; and gives us the reason to look ahead and hope for a silver lining to growth projections for next year and so on. Of course, not all projections will be correct, some may be wildly optimistic, however it has not stopped people from making those predictions.
If you yourself are looking for online gambling sites in Canada then take a look at  www.online-gambling.com/canada/ . You will be able to see what it is that platforms are offering customers in order to keep the industry growing.
Mergers and acquisitions
Peter Nolan of Digitain made predictions on his guest show interview on GI. There he made predictions on the mergers and acquisitions for 2021. He believed due to the vaccine hopefully being underway and in full-kick, 2021 will show greater significance of it. Although in these difficult times, it can be one that is difficult to imagine. Yet, during these recent months, huge bodies have in fact shared agreements with one another and confirmed deals to take place amongst themselves for the years to come. Examples of these include the Stars Group and Flutter Entertainment, Eldorado Resorts and Caesars Entertainment, and of course the big one between Evolution Gaming and NetEnt.
The online gambling community has thrived during 2020, there is no doubt about it. While many people were restricted to their homes in isolation, online gambling was there to provide entertainment and a general pickup to morale over these past few months. Therefore, it is only right to believe that moving forward, the year 2021 will continue to look up for the larger online gambling corporations. In fact, the pandemic has seemed to accelerate M&As much quicker than usual.
Sports betting 
Sports betting was certainly disrupted during the past year, there is no doubt about that. With all major sports calendars delayed and cancelled for the majority half and more of the year, there was nothing really that sports betting firms could do but sit and wait. With nothing to trade and provide to the community, this saw a majority of sports betting online bodies and offline establishments drop in revenue. However, in the later months of the year sports did start to pick up, as they found ways to go about it to ensure that social distancing was upheld, and that sports teams were continuously being tested, to and from destinations. Due to the regulation upkeep, sport picked up and became a constant within the pandemic, which did pick up the numbers a bit as sports betting was back on.
Many sports betting facilities were forced to evolve and try to adapt to provide other services as alternatives to the sports but there are only so many alternative gambling services you can provide if you are a sports betting platform. Of course, many of the big providers like 888 holdings, do cater to alternative gambling services, so that is one of the reasons we saw their stocks treble this year, due to their flexibility and adaptability. 
The postponement of Euro 2020 was a big blow to the sports industry, being that it is such a huge event within sports history, it would have brought back the trade and revenue that was originally lost. Nevertheless, with the continuation to the sports calendar 2021 may look up just yet as sports become more flexible and get back on track for continuation. Huge international sporting events have had the issue of clashed schedules for 2021 however, with the NBA and the Olympics clashing together, it may see a struggle of player participation.
Digitalisation 
Digitalisation of general casino gambling online has thrived during the pandemic. Online poker for example was the biggest revenue performer in the global markets to date. More and more people turned to online gambling retail and the digitalisation of once land based gambling facilities turned online, was a pretty smart move to make prior to 2020. Although digital marketing and marketing in general was a huge factor in advertising gambling establishments and bringing them to the public eye, digitalisation has proved to be very important for any business within 2020, and not just gambling. 
The trends that have been shown for online gambling across Canada and globally is very positive. Predictions are that online gambling is and will continue to grow, being so easily accessible and digitalisation has very much now become the future. Who knows, if the vaccines are distributed with success, we may see the return of the traditional brick and mortar casinos. Yet, until then we best all just hold on tight for the show of 2021.
Disclaimer: This article contains sponsored marketing content. It is intended for promotional purposes and should not be considered as an endorsement or recommendation by our website. Readers are encouraged to conduct their own research and exercise their own judgment before making any decisions based on the information provided in this article.


The views expressed in this article are those of the authors and do not necessarily reflect the views or policies of The World Financial Review.