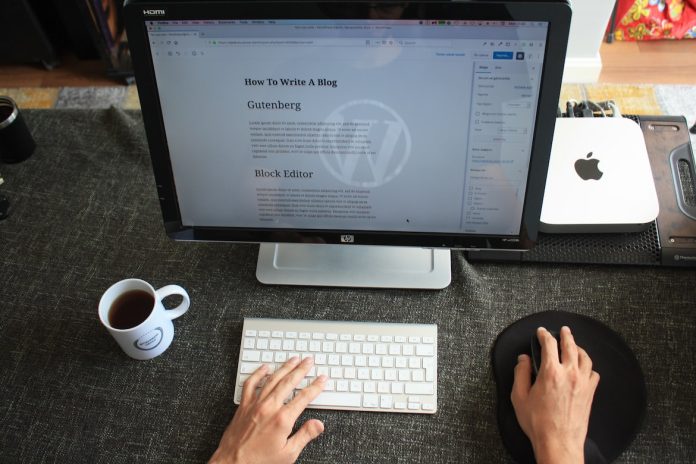 Blogs (a shortened form of 'weblogs') are almost as old as the Internet. Yet they have not gone out of style and continue to be as popular as ever. Some blogs have been around for over a decade and have millions of visitors every month! There are many articles teaching readers how to start a blog for beginners, but what are the benefits of having a blog? Here are five reasons that may convince you to start your very own blog.
1. Share Your Thoughts and Ideas
A blog can be a great way to share what you think with the world. You can write about your hobbies, sports, or anything else that interests you. You can also use your blog to share your opinions about sensitive topics such as animal rights or politics. Many blogs start as personal journals of sorts where writers capture their passing ideas and thoughts, and become valuable repositories of information over time. 
Sometimes, blog writers need a safe space to talk about experiences or thoughts that are not accepted by their immediate circle. For instance, they may want to share their feelings about being attracted to people of the same gender without letting their classmates know, or they may want to talk about unfair employment practices at their place of work. A blog provides writers with the anonymity needed to vent without feeling threatened.
2. Establish Yourself as an Expert
If you write regular blog posts that are relevant to your industry, you will begin to develop a reputation as an expert in your field. This can range from how-to tutorials to articles that discuss the current circumstances in your industry. Through these articles, you can demonstrate a thorough insight and understanding of your field. Your blog can become recognized as an educational resource and you, the writer, as an industry expert.
As a result, people from all around the world may come to you for advice and additional information about your niche. They may share your articles with others in their circle and increase your reach. News outlets may reach out to you for quotes, which can make you feel a little special! This can also lead to opportunities such as speaking engagements or collaborations with businesses. You may even find new career opportunities along the way.
3. Promote Your Products and Services
A blog can be a great promotional tool for your business, especially if you regularly post new and interesting content on your blog. Compared to blogs, company websites are limited in terms of content length and depth. Because of the way search engine optimization works, a blog can improve the ranking of your web pages in search results, thus enhancing brand awareness and increasing the number of visitors to your website. 
Unlike company websites that are typically more professional in tone, blogs can be friendly and intimate. With a blog, you can dedicate each post to a single product or service and go into detail about how it can be beneficial to the reader. You can connect your products and services to common problems faced by your target audience and make compelling arguments for your offerings without it seeming like an advertisement.
4. Build An Online Community
A blog is a great way to build an online community with other bloggers and businesses. These great relationships with other members of the community can lead to many exciting opportunities in the future. For example, you might be able to collaborate on a project or refer each other to your clients. Furthermore, you will be able to gain new perspectives and learn from the experience of other bloggers and experts. 
A blog is also great for keeping in contact with your current audience. If you have done business with someone in the past, you can invite them to subscribe to your blog so that they are notified of any new posts. This can help ensure that your customers do not forget about you. With every new post, they are reminded of your expertise. Get your audience to engage with your blog by encouraging them to leave comments or share their stories.
5. Enjoy Passive Income
Finally, a blog can help you create a passive income stream. As you create regular quality content for your blog, you will build an audience of loyal readers. When you reach a good number of readers a month, you can monetize your blog through advertisement placements. This will provide you with another source of income outside of selling products or services and give you an incentive to focus on creating great content. 
The great thing is that you do not necessarily have to seek out advertising. Many successful blog owners are approached by brands who wish to collaborate or promote their products. These companies may even give you free products in exchange for a review or a feature on your blog. The monetary value of these freebies can add up to become quite significant, especially if you blog about gadgets, fashion, or lifestyle. 
As you can see, there are many benefits to having a blog. Whether you want to promote your unique small business or share your trivial thoughts, anyone can start a blog. As long as you talk about a topic that you are passionate about, you can have fun and enjoy blogging.
The views expressed in this article are those of the authors and do not necessarily reflect the views or policies of The World Financial Review.