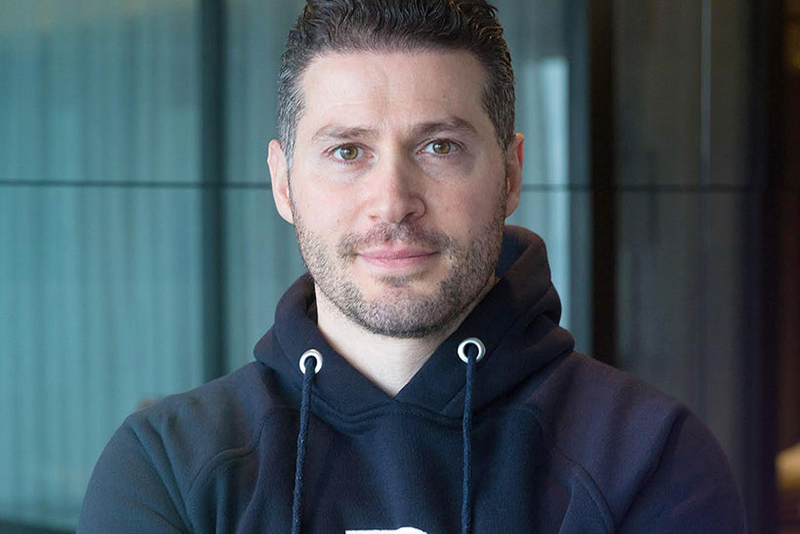 Dr. Ozan Ozerk is a successful fintech founder. Here, he shares his thoughts on entrepreneurship in a business landscape heavily impacted by the COVID-19 pandemic.
COVID-19 and the subsequent lockdowns have laid waste to numerous businesses. With a potential global recession on the horizon, it's more important than ever to focus on the timeless entrepreneurial traits and skills that make up a successful businessperson.
Dr. Ozan Ozerk, founder of multiple global fintechs, is one such person. He's a Norwegian medical doctor and entrepreneur of Turkish Cypriot descent, who has a long track record of establishing successful businesses in the social media and fintech space. Amongst others, he is the founder of the online trading platform EuroTrader, European Merchant Bank, Ozan SuperApp and the banking-as-a-service provider OpenPayd.
We sat down with Dr. Ozerk to pick his brain on what makes a good entrepreneur, and which pitfalls to avoid when starting and running a business.
First of all, what made you choose the entrepreneurial route?
Dr. Ozan Ozerk: Well, I worked on startups long before I got into medicine. For me, becoming an entrepreneur was never about money, but about freedom. It was about being able to try to do things my way, having an impact to do good. As a kid, and later at high school, I always tried to create small businesses out of what interested me at the time. But the true first step into commercial entrepreneurship started in my early 20s. In 2003 I co-founded an online media company in Norway, focusing on mobile based services and content. And later from 2005, we took that experience with us creating our first big success, the social media website Biip.no. Biip.no was very large in Norway, we had 80-90% of all teenagers in the country signed up as members. We eventually sold that for around $12 million in 2008, which provided a good stepping stone for my later entrepreneurial career.
So what came after Biip.no?
Dr. Ozan Ozerk: After Biip.no, I had to do my mandatory hospital service in Norway to keep my medical license, which didn't help me focus on my start-ups. But I did enjoy working as a medical doctor and plan my move beyond the borders of Norway.
From an entrepreneurial perspective, I moved my focus from social media, to e-commerce and fintech and tried out various avenues with mixed success. To be honest – it was mostly failures. The fintech space was, and still is, a very competitive and regulated space to be in. But slowly my initiatives got traction, and I started to merge my various fintech and e-commerce start-ups into what today is known as OpenPayd. OpenPayd is a global payment and banking-as-a-service platform. As I got traction, I also gained the confidence to explore new venues within traditional banking. This led me to found European Merchant Bank, which offers online accounts, lending, cards, and trade finance to companies and individuals.
I have always been fascinated by the Chinese super app services, so we are currently testing our UK-based Ozan SuperApp in the Turkish market. This year I've also been exploring online trading services by launching EuroTrader in Europe. Soon, EuroTrader will be expanding into new markets as well. 
How has COVID-19 impacted your business?
Dr. Ozan Ozerk: My business, like most other online businesses, has benefited in the short term because online businesses grew very fast as a consequence of the physical shops being shut down. In the long term, however, I'm sure it will have a hugely negative impact on the global economy, and fintechs will feel the negative impact eventually too. People working in certain industries, such as in the digital space, have so far not felt the true negative impact of the pandemic, which overall will serve to widen the gap within the society, as well as between countries.
So what's your advice to entrepreneurs who are struggling?
Dr. Ozan Ozerk: In the entrepreneurial world, everyone likes talking about success stories, but I am more interested in people's failure. I think that is where the true learning is. For every success, I've had plenty of failures myself. I think it was Thomas Edison who said: "I have not failed. I've just found 10,000 ways that won't work". And I think that's true.
Whilst Covid-19 undoubtedly will have a negative impact on the global economy, the pandemic also represents an opportunity for savvy entrepreneurs. There is huge demand for new products and services in categories such as logistics, at home entertainment, e-commerce, health and beauty and many, many more. My advice is that people shouldn't be afraid of failing, of trying something new in a post-Covid world. People that never try never fail, but they never succeed either. True entrepreneurs embrace their failures. Even if some of them are painful and hard to talk about.
Do you think there are cultural differences when it comes to the perception of failure in business?
Dr. Ozan Ozerk: Well, I believe there are some cultural differences when it comes to how societies perceive failures. In general, I feel that in Europe a past failure is viewed as a liability. A person that once went bankrupt or failed in their business is often considered a rogue, or simply less reliable. I think this view is highly unfortunate, and absolutely wrong.
My impression is that in the US society however, the view on failures is very different. It's almost like the bigger the failure, the better. A great failure means you're thinking big, and your level of ambition gets credit even if you ended up failing. I think that's a much healthier view on failure, as it inspires future attempts at getting it right.
But when the going gets tough, how do you stay motivated?
Dr. Ozan Ozerk: I'd say you shouldn't be driven by confirmation from the outside – but from within yourself. If you have a strong gut feeling about something, even if you end up being wrong, try it out. Stay true to what you believe in.
For example; when my former co-founders Erling Andersen, Bo Myras and I started Biip.no in 2004, no one believed in social media. You had some social media websites even back then, like Classmates and MySpace, but many wrote the whole thing off as a trend. We, on the other hand, saw a big potential in cornering the youth segment online. Early-to-late teens in Norway and abroad needed a platform to communicate with value-added services – and Biip.no was the perfect market fit. Later, Facebook came around and proved everybody right. It just goes to show you have to focus on what you believe in – and work in that direction.
And money – that shouldn't matter?
Dr. Ozan Ozerk: Well, money always matters. But, the discussion you have as an entrepreneur is not about what private jet to buy or adding Ferraris to your car collection. Most entrepreneurs are chronically underfunded, and are doing everything in their power to make the ends meet. If you're fortunate enough to raise money, you'll be even more focused on the needs of your business. Taking other people's money is a huge responsibility which shouldn't be taken lightly.
True entrepreneurs don't live the lifestyle you see of influencers on YouTube or Instagram, with yachts and cocktails. Even those who have the financial means to do it. As a real entrepreneur, you'll have to be honest with yourself. If you truly want to succeed you need to be determined and put in the work. There is no easy way, there are no shortcuts. If you cut corners, I promise you you'll be more broke, isolated, and unhappy than before you started.
So what's your general message to other budding entrepreneurs?
Dr. Ozan Ozerk: The message, in general, is don't give up, but learn from your mistakes and don't believe that anyone is better than you. Let's just take the selection process in the army: People applying for active duty, such as special forces, are mostly very fit. But in order to succeed with the selection process you need to stay focused, being able to inspire yourself along the way, even on days where you're sleepless, tired and are being told to give up. Business is no different
Far too often I feel people hype up talented people. Almost creating an excuse why you're set to fail. Talent matters, but hard work and perseverance is much more important. Steve Jobs once said: "If culture eats strategy for breakfast, ambition eats talent and a whole host of other things for lunch, dinner and an evening snack.". There is truth to that. I also strongly believe, failure should not be seen as negative. It's often the first, natural step on your way to success.
The views expressed in this article are those of the authors and do not necessarily reflect the views or policies of The World Financial Review.