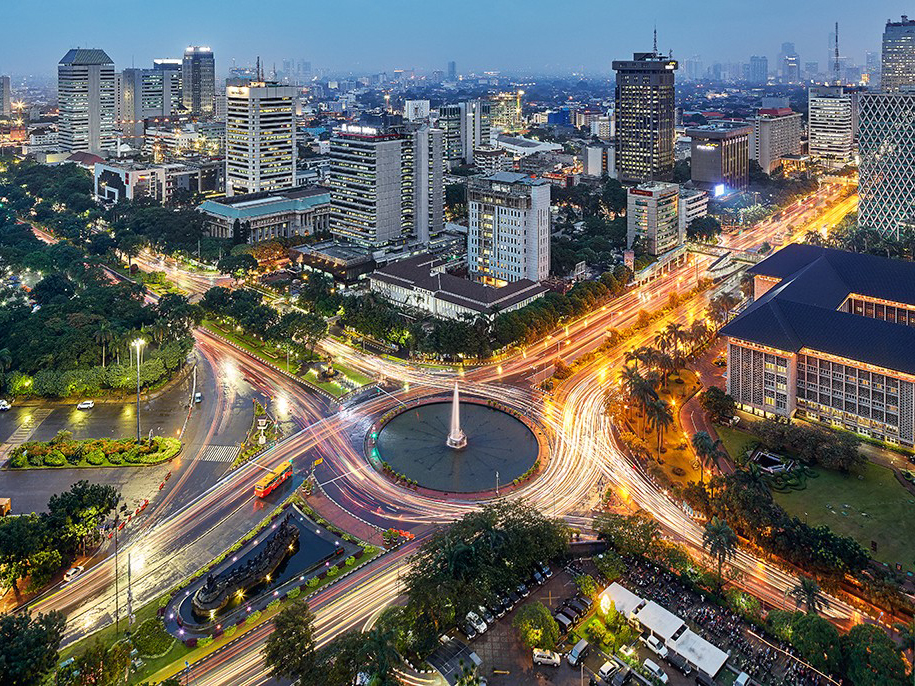 By Dalal Aassouli and Ebi Junaidi
Indonesia, the largest Muslim population country claims to first issue green Sukuk worth USD 1.25B, significantly contributing to the country's national economic development and putting Indonesia as the world centre for Islamic economics and finance. "Sukuk" is a Shariah compliant, growing source of funding for development with key principles in financing projects that target climate change, women empowerment, agriculture, education, poverty alleviation, and accountability – seen to have a natural connection to the Sustainable Development Goals (SDGs). The authors discuss here how Indonesia, the first of the two countries to promote Sukuk transformed its economy and the vital role that Islamic finance plays in achieving the SDGs and market stability.
The Sukuk market is one of the fast growing segments in the Islamic financial industry with 24.2% of Islamic finance global assets in 2018 and a compound annual growth rate (CAGR) of 30.6% – between 2003 and 20181. The Accounting and Auditing Organisation for Islamic financial Institutions (AAOIFI) defines Sukuk as certificates of equal value representing undivided shares in ownership of tangible assets, usufructs and services or (in the ownership of) the assets of particular projects or special investment activity.  Since its inception in 2001, the market witnessed new entrants from non-Islamic sovereigns and corporates, increasing cross border transactions and has become an important source of funding for several countries in Asia, Europe and Africa. As a result, global Sukuk issuance is expected to reach $783 billion by 20232.
Sukuk, often qualified as Islamic bonds, present two key features that position them as a viable option for financing sustainable development projects. First, the asset-backing requirement facilitates their link to the real economy and therefore widens the scope of sectors that can be financed. Indeed, Real asset backing is one of the key principles of Islamic finance whereby financing is based on real economic activities rather than pure financing. These could include financing projects that target climate change, refugees, women empowerment, agriculture, education, poverty alleviation, etc.
About the Authors
Dr Dalal Aassouli is currently an assistant professor of Islamic finance and Program Coordinator at Hamad Bin Khalifa University (HBKU) in Qatar. She is also an Islamic finance trainer and advisor. Previously, she was a visiting academic at the Durham Centre for Islamic Economics and Finance, Durham University Business School. Prior to that, she worked at the International Islamic Liquidity Management Corporation (IILM) in Malaysia where she assisted with the establishment of the IILM's Sukuk programme. Before that, she held several positions in Europe where she had exposure to the African, European and Latin American markets.
Her areas of research interest include Islamic finance in general and its implications for corporate finance, ethical finance, development finance, green finance, sustainable development and socially responsible investing.
Ebi Junaidi is School of Economics Lecturer at Universitas Indonesia. He is currently pursuing his PhD in Islamic Finance at Durham University Business School. Prior to his academic career, he was researcher in ING – Baring Securities, Indonesia. His research area are Waqf, Trust, Venture Capital, Sukuk, Risk, Time Preference and Financial Decision Making. He is the Chairman for Indonesia Islamic Economics Society-United Kingdom Chapter (MES UK) 2017-2019.
References
1. Islamic Financial Services Board (2019). Islamic Financial Services Industry Stability Report 2019. Kuala Lumpur: IFSB.
2. Thomson Reuters (2018). Islamic Finance Development Report Building Momentum.
3. Malaysia International Islamic Financial Centre (2015). Role of Islamic Finance in Infrastructure Financing. Presentation at the Sub-Regional Expert Group Meeting for South-East Asian Countries. Kuala Lumpur.
4. These include Tadau Energy Sdn Sukuk, Quantum Solar Park Sdn Bhd Sukuk, PNB Merdeka Ventures Sdn Bhd Sukuk, Sinar Kamiri Sdn Bhd Sukuk, UiTM Solar Power Sdn Bhd and Sukuk Ihsan.
5. The term "maqasid" in plural means objective. It is a science that analyses the purpose behind the rules and prescriptions of Islamic law.
6. Islamic moral economy as the foundation of Islamic finance, in Islamic Finance in Europe: Towards a Plural Financial System, edited by Valention Cattelan, Edward Elgar, Cheltenham, UK.
The views expressed in this article are those of the authors and do not necessarily reflect the views or policies of The World Financial Review.