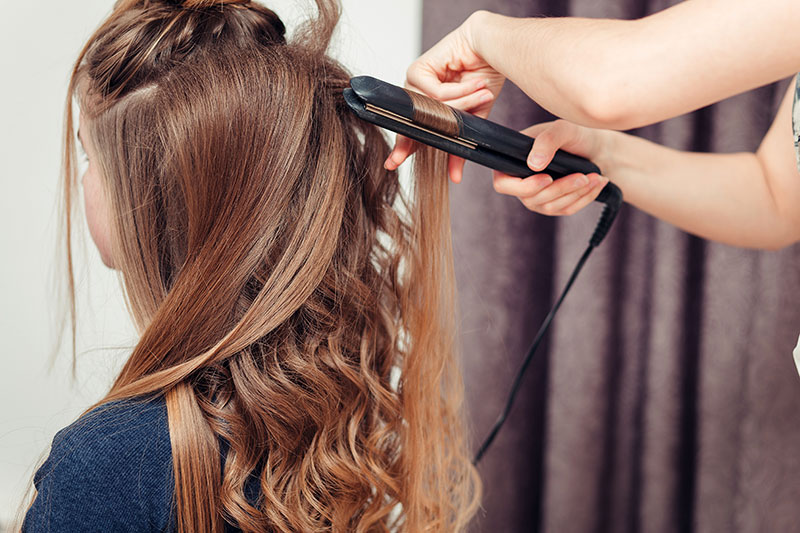 Have you always wanted those gorgeous curls Beyoncé has? Or maybe you've dreamt about the long Ariana Grande hair? The good news is that you don't have to be a celebrity to offer yourself a royal hair treatment that will keep your locks luscious and fabulous all the time. What you need, is a few pro tips from experts who know how to treat hair, so it always looks red carpet-ready. Want to know more? Keep on reading for top expert tips for gorgeous hair.
Treat your scalp with utmost care
Scalp care is essential for gorgeous-looking hair. Keeping the roots fresh and dead skin cells away with a deep scalp scrub will promote hair growth and keep the pores on your head clean and unclogged. As a result, your hair will be less greasy, and you'll be able to style it easily. What's more, it'll stay clean for longer because pores will breathe and produce good natural oils. Brushing hair carefully after a wash is also crucial. That stimulates the scalp, later increasing the blood flow. The blood arriving at the follicle promotes healthy hair growth, offering you the hair you've always dreamt about.
Apply heat-protecting sprays
If you're hooked to hair styling appliances such as curling irons and hair straighteners, no wonder you're weeping for shiner hair. The more you use heating appliances on your hair, the dryer it will become. To prevent your locks from looking dull, experts suggest using heat-protecting sprays religiously. Whenever you plan to curl or straighten the hair, spritz some of the heat-protecting spray. When spending a lot of time outside, apply a UV protection spray to prevent your hair from looking dry. On top of that, if you dye your hair, a UV protection spray can potentially prevent the colour from fading out due to sun exposure.
Fake it 'till you make it
Sometimes the process of renewing your hair and making it look fabulous with parisian hair accessories can last for months. That's especially true if you've gone through a trauma or had a hairstyle faux pas, and you need to let your hair grow slowly from a very short length. Once you're tired of waiting for it to grow so you can rock the trendy high ponytail, hair extensions come to the rescue. Invest in high-quality Virgin hair extensions ponytail products that will give the illusion of a true sassy ponytail. No one will ever know that the hair isn't genuine, thanks to the hair extension quality.
Get a wide-toothed comb
How do you comb your hair? Do you brush it when wet or dry? Or do you quickly go through the hair with a comb? The biggest mistake, according to experts, is to brush your hair forcefully while wet. Instead, let the hair dry first. Only then, should you get a wide-toothed comb and brush gently through the dry hair. That is one of the best tactics for preventing breakage and split ends.
Silk pillowcases make a difference
If you sleep on cotton pillowcases, it's time you switched to silk. Cotton absorbs all the moisture from your hair, making your ends dryer and more prone to splitting. Furthermore, you'll be more likely to wake up with a bedhead if you sleep on a cotton pillowcase. Silk allows your hair to retain its natural moisture, keeping it smooth and fizz-free. No more messy hair, no more tangles and excessive straightening, after styling your hair the night before. Swap your regular hair tie for a silk one, which will prevent hair from bending awkwardly and leaving it with a well-recognizable "that's where I tied my hair" mark.
Deep conditioning is key
Have you heard of leave-in hair conditioners? How about overnight hair masks? Those are all working together to battle dry and dull hair. Experts advise you include deep conditioning into your hair care routine by practising it at least twice a month. Ideally, you'll do It once a week if you wash your hair every third day. Deep conditioning is especially vital for those with thick, curly tresses, as it adds moisture and strength to hair. Skip a quick 2-minute fix, but go for a deep conditioning treatment that will sit on your hair whilst you shower, moisturize, wax and finish your skincare routine. You can also cover the hair with a plastic cap after conditioning it and applying heat with a hair dryer for the deep conditioning treatment your hair needs.
Final thoughts
Gorgeous hair won't be an unattainable dream anymore. All it takes is a few expert tips from the pros to get the locks you know you deserve. From taking care of your scalp to combing the hair properly and using heat-protecting products, there are several steps to flawless hair that you can easily take starting today. Be patient because every change takes time, and you'll see the transformation your hair will get before you know it.

The views expressed in this article are those of the authors and do not necessarily reflect the views or policies of The World Financial Review.