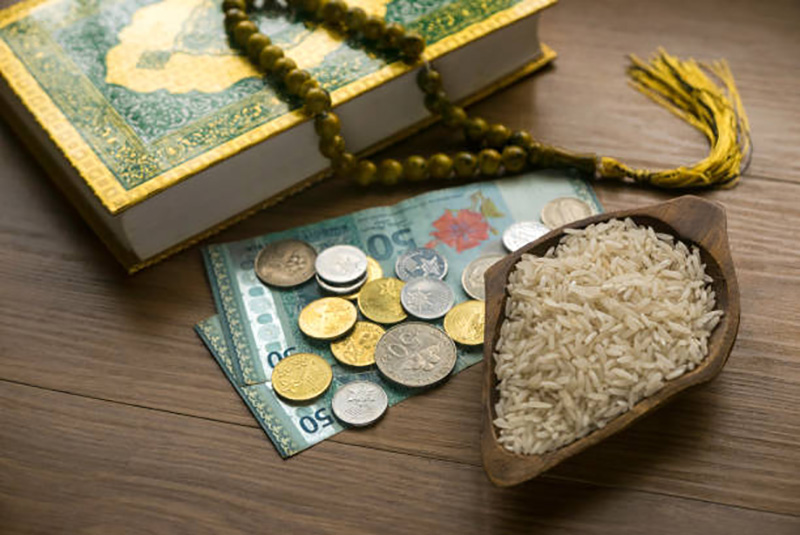 By Randi Swandaru and Priyesta Rizkiningsih
The significant global temperature rise in the last decade has derailed the world zero hunger attainment. The increase in temperature within the area where the heat is close to a maximum tolerance stresses the crops and compromises agricultural productivity. Climate change also induces prolonged drought, massive rainfall, and planting calendar shifting around the globe. The temperature rise also accelerates pests and diseases dispersion which adds complexity to crops productivity and food supply1.
The COVID-19 pandemic has further compounded the challenge to achieve the zero hunger target. The strict social distancing measure to reduce the spread of the virus has disrupted the global supply chain and put poorer countries at risk, especially net food importer countries. World Food Program (2020) estimates that 271.8 million people in 79 countries are severely food insecure and directly at risk due to the COVID-19 pandemic2.
The COVID-19 pandemic has further compounded the challenge to achieve the zero hunger target
.
Looking at the Global Hunger Index (GHI) 2020, most of the Organization of the Islamic Cooperation (OIC) countries' conditions are unfavorable. Several countries in the African region, such as Nigeria, Sudan, Togo, Benin, and Burkina Faso, are in serious condition with the GHI score above 22 points, whereby the global average GHI score is 18.2 points. Chad even endures alarming conditions, with 44.7 points. In addition, several OIC member countries in Asia, such as Pakistan and Afghanistan, are in serious condition. Meanwhile, Indonesia and Malaysia are at a moderate level3.
The result of GHI 2020 depicts that the global zero hunger target most probably will not be achieved by 2030. It is also predicted that approximately 37 countries cannot even achieve a low hunger stage based on GHI measurement. Furthermore, achieving the zero hunger target obtains serious efforts as it requires hunger level reduction, food security, nutrition improvement, and sustainable agriculture4. Thus, dual solutions should be obtained for food access by improving nutrition and maintaining food availability for society.
One of the solutions to achieve the zero hunger target in Muslim populated countries is by utilizing alternative financing that is endogenously attached with Islamic tradition, such as zakat and waqf fund. Zakat can be utilized as an emergency fund to accommodate urgent needs, while the latter could be employed to develop more long-term programs, for instance, to build sustainable agriculture by using waqf assets. A combination of both zakat and waqf funds also could be implemented as an option for the solution.
Islamic Teaching on Food Security
Islam has a strong tradition and teaching related to food security. First, food is one of the benchmarks for whether someone can be categorized as poor or not. According to Al-Ghazali's opinion, food and drink for a day are the benchmarks for a person's ability to fulfill their basic needs. Hence, food becomes one of the important components in had kifayah, a basic living standard of a person's or family's needs. Had kifayah is used to measure people's eligibility to receive zakat5.
Second, the practice of obligatory fasting during the Ramadhan educates Muslims to acknowledge underprivileged community conditions by experiencing their hunger during the day. Beyond suppressing appetite, Islam also asks Muslims to help those in hunger and poverty. Muslims will not get the reward from their fasting until they give zakat fitrah, which is mandatory for Muslims who live during Ramadhan. The practice of zakat fitrah that is paid using staple food, according to Syafi'i school, also reflects how Islamic teaching appreciates food security among the society.
Third, Islamic tradition forbids israf or exaggerate lifestyle. For instance, Islam encourages Muslims to start eating with the closest food from them and stop eating before they get full. This teaching essentially appreciates food availability and avoids food waste due to lavish consumption. In addition, Islam concerns about the sustainability of food security. Hence, Islamic values also teach not to cut down or burn trees carelessly, even in a state of war.
Fourth, the Prophet Muhammad (peace be upon Him) paid a lot of attention to community food security. One of the hadith on this topic states that "He is not a believer whose stomach is filled while his neighbor goes hungry." In this example, there is symmetrical importance between one's faith and the well-being of the neighborhood.
In another story, The Prophet Muhammad (peace be upon Him) always feeds an old blind guy who lives in one of the market corners in Madinah. This practice then was continued by Abu Bakar, one of his companions. However, the blind guy directly noticed that he was not the same feeders as before because the Prophet Muhammad (peace be upon Him) always helped him chew the food before giving it to him. Realizing this, Abu Bakar cried profusely. This story shows that we must recognize the recipient's condition and treat the best way in our effort beyond merely food delivery.
Islam teaching requires the government leader to take full responsibility to make sure food is sufficient among the people.
Fifth, Islam teaching requires the government leader to take full responsibility to make sure food is sufficient among the people. The story of Khalifa Umar bin Khattab represents that value in Islamic teaching.  One day Khalifah Umar went around the city, and he saw a hut with a burning stove and children crying. He came across to that hut and asked why the children were crying and what she cooked. The woman answered that the children are crying because they were hungry, and she was cooking water and stone as she did not have food and hoped the children would fall asleep while waiting for her cooks. Khalifah Umar immediately went to baitul maal (state treasury) and took the food for them. He also helped to cook and ensure that they no longer feel hungry.
Zakat and Waqf Practices for Zero Hunger
In recent years, many programs have been exercised to support global zero hunger by utilizing zakat fund. First, the food bank program by BAZNAS aims to provide food for the underprivileged community. During the lockdown amidst the COVID-19 surge, the food is distributed to vulnerable people using a food truck to maintain social distancing measures. The food bank also collaborates with hotel and restaurant associations to extend good quality food excess to be distributed to those in need. Therefore, the program can provide short-term food availability in society while reducing potential food waste.
Zakat also has been utilized to service a long-term food security program through sustainable agriculture and livestock program. The former is exercised by contributing capital assistance for farmers to operate their agriculture business. In addition, training and mentoring are provided to increase their capacity in practicing sustainable agriculture. This program is expected to fulfill the food needs at a local level by increasing agricultural productivity.
Meanwhile, the livestock empowerment program is aimed to increase community protein consumption and eradicate poverty in society. In this program, the breeders are emancipated by opening access to the best livestock seeds, technical training in livestock practices, and mentorship to expand the derivative livestock business. In the qurban season, the farmers enjoy a higher profit margin from livestock trading, and the community will benefit from the meat disbursed in the surrounding area.  Nowadays, BAZNAS has established 16 livestock empowerment centers in Indonesia.
In addition, the waqf fund could also be utilized to overcome zero hunger. One of the famous examples of waqf in agriculture is the waqf by Al-Rajhi, who gives his dates farm, which has more than 200 thousand dates trees, including 45 varieties of dates. The earning from this farm is utilized for charity and to build mosque all over the world. This waqf is also categorized as the biggest waqf globally6.
Despite various best practices that have been exercised, several things need to be emphasized to increase the impact of zakat and waqf on the global zero hunger target.
Moreover, according to Yunita (2020), cash waqf fund linked sukuk, which is categorized as green sukuk model, could be alternatives for financing the agricultural sector. The underlying assets for this sukuk are productive waqf. After the sukuk is issued, the fund will be distributed to farmers as their working capital7. Another alternative is the combination of waqf and zakat. Waqf assets can be used for productive activities, for instance, land for farming and using zakat funds for the operational activities to support the eligible zakat recipients. Hence, the collaboration can encourage sustainable agriculture practices.
Moving Forward
Despite various best practices that have been exercised, several things need to be emphasized to increase the impact of zakat and waqf on the global zero hunger target. One of the most important things is to increase the zakat and waqf collection in Muslim populated countries. It can be achieved by enhancing the regulatory framework, such as giving tax incentives for zakat payers or abolishing tax from waqf assets. However, this policy is difficult to be realized in some countries. Under that circumstance, zakat and waqf organizations must conduct effective marketing strategies to engage potential donors by showcasing the impact that they have made.
Moreover, it is essential to conduct technical capacity building related to agriculture, nutrition, and general management for zakat and waqf organization. This step can be done by collaborating with NGOs in climate and nutrition issues and UN organizations in this related area. That will allow knowledge transfer and experience to enhance zakat and waqf disbursement programs that align with zero hunger achievement.
Lastly, noticing the severity impact of climate change and the COVID-19 pandemic, it is imperative to create a collaboration platform among global zakat and waqf organizations to anticipate potential global scale crises. The current World Zakat Forum can take this role by enhancing policy and forming a solidarity fund, especially a food aid scheme within OIC countries, to achieve the global zero hunger target.
About the Author
Randi Swandaru is a Graduate Academic Assistant at INCEIF, Malaysia. He earned his master's degree in Islamic Finance and Management at Durham University in 2017. He was also awarded as Obama Foundation Leaders Asia Pacific 2019 and Young Southeast Asian Leaders Initiative Professional Fellows 2020.
Priyesta Rizkiningsih is an economic empowerment manager The National Board of Zakat, the Republic of Indonesia (BAZNAS). She is responsible for zakat distribution in BAZNAS Microfinance and BAZNAS Institute of Mustahik Economic Empowerment. She is an awardee of Australia-Indonesia Muslim Exchange Program 2021.
References
Phil. Trans. R. Soc. B (2010) 365, 2973–2989 doi:10.1098/rstb.2010.0158

Covid-19 Level 3 Emergency, External Situation Report #17 (2020)

source: https://docs.wfp.org/api/documents/bb 06a3493e85496587739785 abfe5b28/download/?_ga=2.96580319.1153839138.1612105335-1762763524. 1612105335
Global Hunger Index (2020), source: https://www.globalhungerindex.org/pdf/en/2020.pdf
Goal 2: Zero Hunger, source: https://www.un.org/sustainabledevelopment/hunger/

Pusat Kajian Strategis BAZNAS (2018). Had Kifayah. Jakarta: Pusat Kajian Strategis BAZNAS

https://islamicvoice.com/islamic-science/worlds – largest – date – palm – garden /

Yunita, P., (2020). Cash Waqf Linked Sukuk (CWLS) Model: For Indonesia Sustainable Food Security. Al-Awqaf: Jurnal Wakaf dan Ekonomi Islam, 13(1), pp. 60-71.
The views expressed in this article are those of the authors and do not necessarily reflect the views or policies of The World Financial Review.