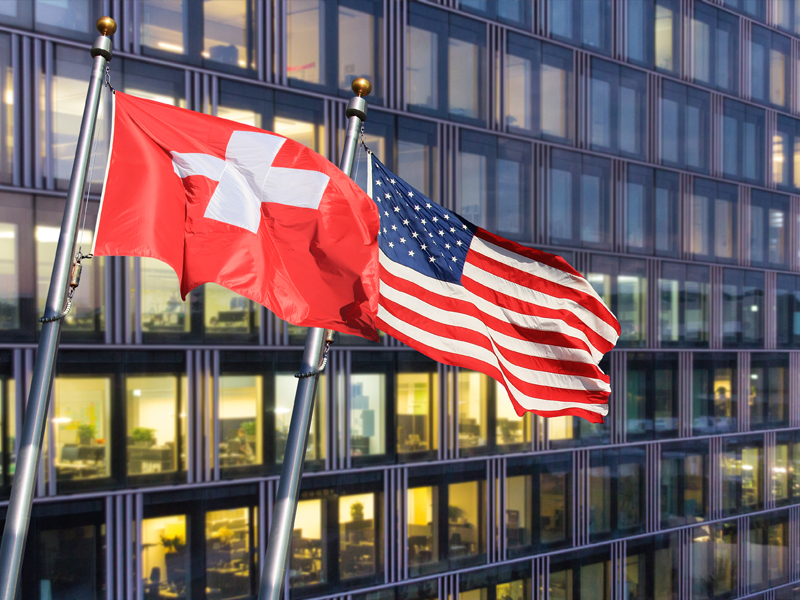 This is Part Two of the article. Part One introduced the topic of tax transparency, and the global move towards automatic information exchange. Part One discussed some of the many abuses of bank secrecy by legacy private banks and others that has led to tax compliance properly becoming the norm, but in a way that may not be in the interests of any of relevant governments, wealth owners and the wealth management industry. Part One ended with a reference to a reality that not every country is actually ready for automatic information exchange.
Philip Marcovici explores alternatives that might be considered to address the reality that not all countries are ready for full transparency and the automatic exchange of information. This Part Two of the article highlights role of the wealth management industry and other stakeholders in encouraging effective dialogue.
Can We Have a Non-Governmental Approach to Evaluating Whether Countries are Ready for Full Automatic Exchange of Information? And Should Countries that are Not Ready for Automatic Exchange of Information Be the subject of an Alternative Tax Compliance Approach?
An approach that could address the needs of both the home country and the individual taxpayer would involve having a suitable non-governmental organisation, perhaps one like Transparency International, evaluate the tax systems of countries, measuring levels of corruption, misuse of taxpayer information and other characteristics relevant to the determination of the countries that are ready for full tax transparency.
Where countries are not ready for full transparency, financial centres and their banks and trust companies could agree to ensuring tax compliance by identifying the relevant owners of assets and income, and agreeing to withhold tax on initial capital and annual income, say at a figure of 10%. The proceeds of the withholding tax would be maintained in a fund that would be made available to the home country involved under certain conditions. Because the taxpayer would be considered tax compliant in the financial centre involved, no anti-money laundering or other reports would need to be filed. This would be very different from Switzerland's failed "Rubik" strategy – not a complex system of withholding requiring the input of mathematicians, but a simple and transparent approach that is attractive to taxpayers and which reflects the reality of tax collections rather than headline tax rates. Should there be withholding at 40% if the effective tax collections in the relevant country are at 10%?
Most importantly, unlike the Swiss "Rubik" strategy, which initially focused on the UK and Germany, two examples of first world tax systems fully ready for automatic exchange of information, the withholding approach would be used for countries that are not ready for automatic exchange of information – countries that do not properly protect taxpayer information, where tax proceeds are corruptly converted to incorrect use or where the system is otherwise defective.
On agreeing to accept the funds held for it as settlement of tax due in relation to assets subject to withholding, the withheld amounts would be paid over to the home country. It would also be possible to have withheld amounts be the subject of disbursement with international oversight, something that may be particularly appropriate for countries where tax revenues are improperly applied. In some cases, the tax withholdings might have a role in repayments of outstanding international loans or otherwise.
The objective of the withholding arrangements implemented would be to be temporary – at such time as the country involved adapts its laws and practices such as to be considered ready for full tax transparency, automatic exchange of information would be implemented, making the withholding approach unnecessary.
Short term – immediate revenues that can be applied as they need to be given the circumstances of the country involved. Medium and long term – an influence on what the country needs to do to establish an effective and fair tax system that can operate in the interests of the country and its taxpayers.
Even better than forcing countries into withholding would be negotiated deals between the country whose taxpayers would opt for withholding and the financial centre that would facilitate the withholding and adapt its laws and procedures to provide the relevant assurances of confidentiality.
But will issues relevant to countries not ready for automatic information exchange be smoothly addressed in the years to come? Or will the industry and relevant financial centres again fail to take leadership?
About the Author 
Philip Marcovici is retired from the practice of law and consults with governments, financial institutions and global families in relation to tax, wealth management and other matters. Philip was a partner of Baker & McKenzie, a firm he joined in 1982, and practiced in the area of international taxation throughout his legal career. Philip retired from Baker & McKenzie at the end of 2009. In 2013, Philip received a Lifetime Achievement Award from the Society of Estate and Trust Practitioners. In 2016, Philip had his latest book, The Destructive Power of Family Wealth, published by John Wiley & Sons.
The views expressed in this article are those of the authors and do not necessarily reflect the views or policies of The World Financial Review.