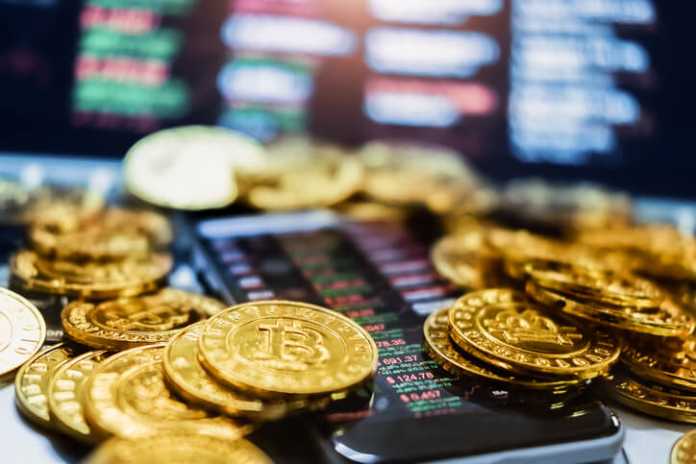 Today, we hear about cryptocurrency every day. Blockchain technology has surprised us with its bold appearance on the financial stage and doesn't seem to stop. Only a decade ago, the idea of digital money made through cryptography technology would seem laughable or, at least, too much future-oriented. 
But these days, holding a part of your assets as digital currency is the new norm. This might be true not for everybody but mainly for those running big businesses which require contemporary solutions. 
Many traditional payment platforms are now seeking to expand the old fiat currency. For instance, in October last year, PayPal started to accept cryptocurrency, and now clients can make purchases with digital coins or store them there. This is clear and logical because such large platforms certainly benefit from such decisions. 
And what about you? Is cryptocurrency fit for you? Would it be profitable to buy and trade some? 
This short read will try to help you get all the answers. Maybe, not easy or flattering answers but real ones. 
3 Things to Know Before Putting Your Money Into Digital Coins
Any investment requires a well-shaped decision: thinking about the investment in perspective, weighing all the pros and cons, making decisions about the comfortable size of this investment. All in all, this sphere isn't for the weak. You need to have a solid reason and purpose for investing and a clear vision of what you will do in case of failure. 
So, here we have gathered a few pieces of advice to think about before you make any move to invest your money into cryptocurrency. 
1. Don't pool more than you can afford
People risk their assets for different reasons when they choose to invest them in crypto thoughtlessly. Sometimes, it is the fear of missing out, or FOMO, as you might know, it. Sometimes it is the risky and impulsive nature of their character. For you to make a wise decision, think of an exact sum of money you can risk right now and forgive yourself if it doesn't turn out to be a success. 
Risk is what is present in every crypto exchange, and you must know it. Still, investing in Bitcoin is considered more reliable as this coin has been with us for a long time already and has fewer chances to disappear than newer digital coins.  
2. Find an official place to trade
You might be an expert in trading and have all the necessary experience, but this becomes nothing if you choose the wrong tools. In finance, many charlatan services are existing alongside reliable ones. They can look great and promise you mountains of digital gold, but they take your investments and freeze up when it comes to action. 
That is why search for excellent and proven official places to trade cryptocurrency. Most of them already have a reputation and value it too much to get into organizing frauds. Coinbase, Kraken, or Binance would be excellent to start trading. They run officially and comply with the law; however, don't forget to check if your country of residence allows trading Bitcoin there. Otherwise, you may be fined or taxed more than usual.
CFD Trader is another official platform that is younger than Coinbase but is as easy to use. Registration takes just a few minutes, and right after verification, you can trade the most used crypto coins on this platform.
This point of the plant might hit hard. You need to spend hours, days, and weeks to find out more about cryptocurrencies, values, and risks. Use online instruments such as Learn Section by CoinDesk or read articles by Forbes, Times, etc. Spend as much time as you feel is required, don't rush, and make every decision based on what you know. And don't think that this research thing ends. There is no end to learning, especially when we speak about investments.
3. Always verify
When you plan to purchase a particular digital coin, make sure you check how official the trade is. As a buyer, you have the right to see the documentation like white papers – documents with details about cryptocurrency projects. If the document is accessed quickly and doesn't seem unfinished or leave doubts, you can go further and purchase it. 
As you can see, cryptocurrency trading and investments overall are complicated topics. This is a nice decision for risk-takers who know they don't invest everything they have. Keep a sober mind if you decide to go for such investments and keep away from them if you are not sure. Learning more and substantial study can make you more knowledgeable but remember that the risks are always there. 
The views expressed in this article are those of the authors and do not necessarily reflect the views or policies of The World Financial Review.