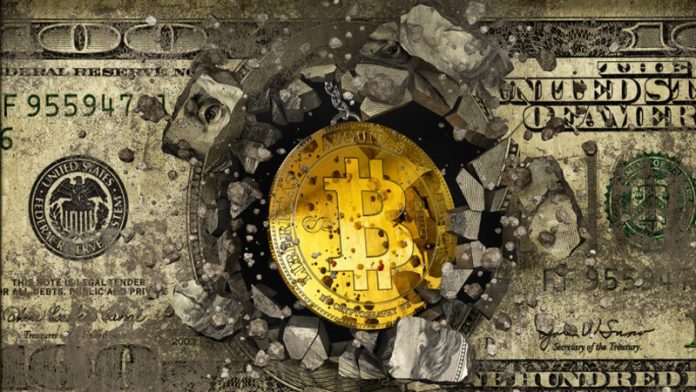 Crypto collapse is one of the most discussed topics nowadays in the world. As the financial markets are decreasing in value and investors' fear increases, analysts say that this can lead us to another recession and crisis in online markets. Since May, the market continues to crash and nowadays investors are afraid that even major cryptos like BTC and ETH can lose their value. Investing in crypto has similarities to the late 1990s bubble burst of Long Term Capital Management, according to hedge fund manager Michael Novogratz.
In an interview with CNBC Novogratz remarked, "We are going through what seems to me like a Long Term Capital Management moment in crypto." With all of the leverage, it was a gigantic hedge fund that began unwinding, and it had consequences everywhere. Cryptocurrency is now experiencing this. However, the main struggle here is that the crypto market may reach its bottom. Because of the present financial crisis and the way markets are going to develop, crypto may become the market, which will burst like the dot-com bubble.
Recent Factors Dragging The Crypto Market Down
When it comes to the crypto market collapse, there are many factors that led the market to this condition. One of the main ones among others is the Terra Luna token's loss in value. Since then, crypto continues to crash, as the investors started to panic. Consequently, they started to sell their assets in order to safeguard themselves not to lose their money and go bankrupt.
Another major downturn was Celsius stating that they didn't have enough reserves for supplying crypto investors. The company has lately halted all account withdrawals, which has sparked speculation that Celsius may be on the verge of bankruptcy. Client money is lent out in the same way as at a bank, but there are no insurance requirements, as there are with conventional lenders.
Investors in the cryptocurrency industry are concerned that the likely collapse of Celsius might bring even more suffering for a system that was already on an unstable footing with the failure of the $60 billion stablecoin venture Terra. Those investors who want to avoid going bankrupt can use Bitcoin Prime or similar tools, which allow traders to safeguard their funds.
Moreover, Celsius has a big presence in the so-called DeFi industry, which tries to duplicate classic financial products like loans without the participation of middlemen like banks. A popular kind of ether, known as staked ether, is one of several popular assets owned by Celsius in the DeFi ecosystem. Of course, it's not a surprise that after the company's statements the mentioned currencystarted to decrease in value.
Staked ether is one of the main alternatives to Ethereum, which can be mined easily. As the ETH difficulty bomb plan is going to implement, which involved switching from PoW to PoS, the concerns among the investors increased. The so-called difficulty bomb will make it harder to mine Ethereum, which is another bad news for crypto enthusiasts. As a result of this plan (which should be implemented in a very short period of time). the price of the coin decreased in value, among other digital assets, that are intertwined with Ethereum.
Things To Remember
Will the crypto market overcome the current crisis and turn back to its old glory? There are many opinions about that. Some crypto analysts say that this can be the end of the crypto world. Even though the market has had quite hard times before, this time, all of the markets and the global economy are going down. Nevertheless, the crypto market is a decentralized market and it shouldn't reflect the global economic recessions, the fact is that it is influenced by the economic conditions of major countries. The drop in the USD had a dramatic effect on the way the crypto market develops. At the moment of writing this the most popular cryptocurrency – Bitcoin is priced at 21 000 USD, which is one of the lowest price levels during the one-year period.
It is also worth noting, that according to some investors, it's most likely that the leading cryptos will survive, however, some digital assets are going to be excluded. However, there's still hope. For example, Metaverse tokens nowadays are increasing in value and nevertheless, after a crypto crash, they had a good year in terms of going up in prices.
Because some cryptos have already started to recover, investors think that the bear market is going to switch to a bullish market in a short period of time. According to analysts, it's typical for volatile markets to go up and down, have some crashes, and quite profitable years. If we look at the past we can be easily convinced. So, for those investors who believe that the crypto market will recover, it's one of the best times to invest money in crypto. If you are a type of investor, who wants to buy and hold an asset, you can buy a cryptocurrency at a low price and sell it in the future, when the price reaches a desirable level. However, keep in mind that trading with cryptos is linked to risks and you may lose your money in a very short period of time.
Disclaimer: This article contains sponsored marketing content. It is intended for promotional purposes and should not be considered as an endorsement or recommendation by our website. Readers are encouraged to conduct their own research and exercise their own judgment before making any decisions based on the information provided in this article.


The views expressed in this article are those of the authors and do not necessarily reflect the views or policies of The World Financial Review.