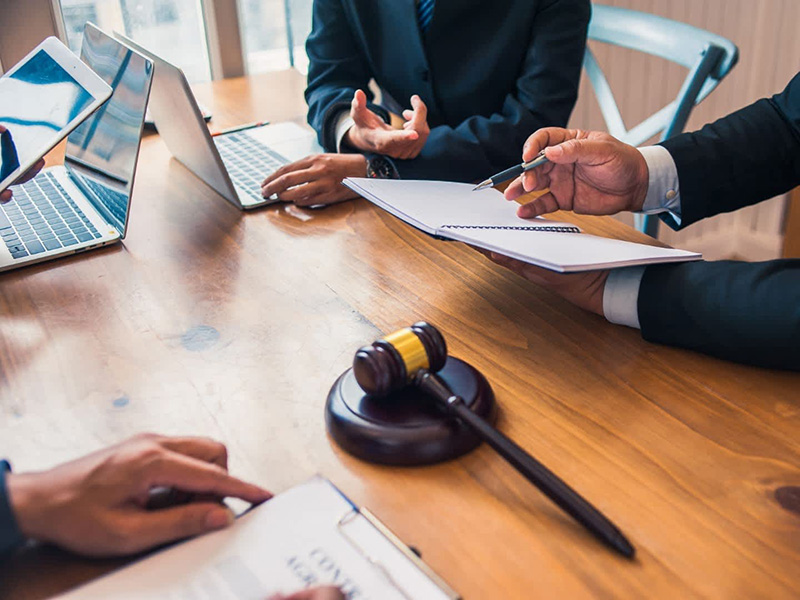 Disputes are common occurrences in most businesses. They can negatively affect your business, which is why most corporations hire litigation lawyers to help solve the issues efficiently. There are different types of commercial disputes, and there are multiple ways of resolving them.
What are the common types of commercial disputes? 
All enterprises want to avoid disputes by all means, but they happen anyway. The common types of commercial disputes are;
Intellectual property infringement
Intellectual property infringement involves disputes regarding trademarks, copyrights, patents, and more. These conflicts are common since most businesses conduct their dealings online. They involve intangible things and are pretty complex. And this is why companies involve commercial solicitors in resolving such disputes.
Contracts are common in business and are an agreement between two parties. A contract obliges the partners to do certain things and can lead to lawsuits when one party doesn't adhere to the stipulated terms. Commercial disputes can arise when a supplier fails to deliver the agreed goods. They can also involve workers in terms of their engagement contracts.
These are legal disagreements affecting corporations and partnerships. They range from challenging mergers, acquisitions, and financing arrangements. They are primarily focused on major decisions in a company but can also involve workplace conflicts.
This is a claim for intentional wrongdoing in a company or business relationship. It's common when an employee breaches a contract by working for another company. The company with the non-complete clause can sue the worker for tortuous interference as per business laws.
How can you best manage commercial disputes?
1. Always have formal agreements

.
Written contracts play a critical role in any business. No matter your type of business, or partners, always have written agreements. It should contain the facts and details of the relationship and the penalties for breaching the contract. Also, even the less formal agreements should be put in writing.  
For instance, if you hold a meeting regarding a business transaction, your email to the other party should include all the details of the meeting and things agreed upon. For more complex deals and terms, have an attorney review the contract.
2. Put everything in writing.
Once you have a contract in place, you also need to put all issues in writing. Always alert other business partners or associates in writing when issues arise. These can be an unsatisfactory performance by some employees or suppliers. Also, countercheck the contract to ensure that all issues are valid.
3. Keep detailed interaction records.
Record all correspondence regarding the issue. Include all the notifications and follow-ups by the parties concerning the matter. Also, conduct due diligence in all business dealings and make informed decisions. Avoid entering into agreements with people that you don't trust. This will likely bring about disputes in the future.
Final thoughts
Effective dispute resolution in a business ensures its smooth operations. Issues like lawsuits, contract breaches can be complex, and commercial litigation can help. Different business attorneys can help review your contract and clarify any confusing clauses. The professional will also guide in the mediation process and help solve the issue to the satisfaction of both parties.
The views expressed in this article are those of the authors and do not necessarily reflect the views or policies of The World Financial Review.