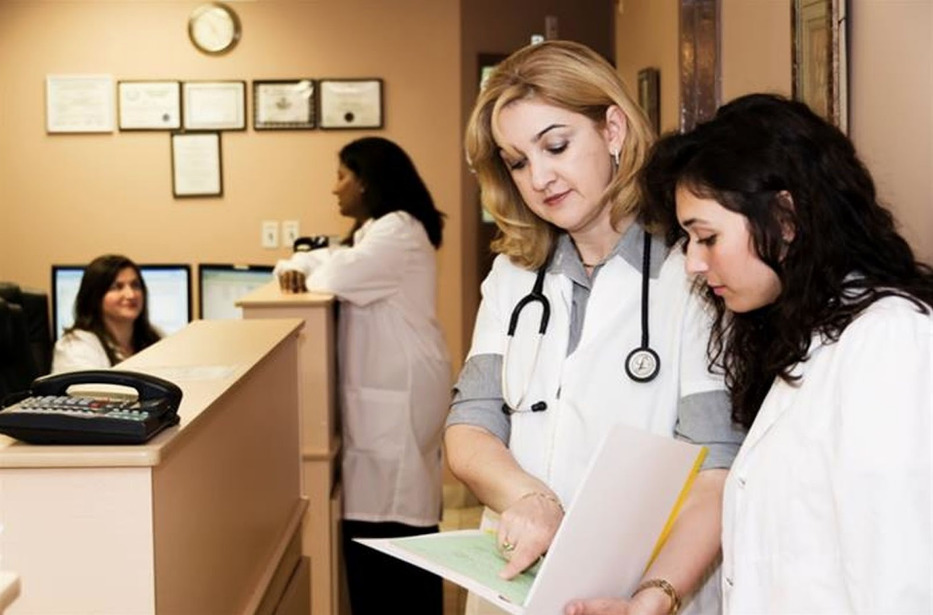 After watching heartbreaking episodes of Grey's Anatomy, your favorite program focused on the life of physicians, have you ever fantasized about being a member of the medical field yourself? It seems to be incredibly glamorous as well as adventurous. Compassion, kindness, and love are all characteristics associated with being a woman. That must be one of the reasons, so many women are interested in pursuing a career in medicine.
If you can study for long periods, have compassion for others, and want to see others treated, a healthcare career may be a good fit for you. You can pursue a medical degree, but if that's not an option, you can take online medical training at places like radcomm.net to kickstart your medical career.
 You may select from a variety of various professions and build a long and successful professional career.  To get you started, here's a list of the top 5 healthcare job options for women to get you started.
1. House nurse
A home health aide assists a patient who is confined to their home with daily duties such as washing, dressing, and cleaning chores, among other things. The patient's home health assistant may alternate between a few different patients during the day, or she may be assigned to reside with the patient permanently. Women who work in this field often care for people who are handicapped, aged, chronically ill, or mentally hampered in some way. For an online nursing degree, look into UTA's programs and degrees. Furthermore, EmployEase offer courses in Hobart, Melbourne, Adelaide and more.
2. Therapist
By offering patients with knowledge and tools, therapists and mental health counselors assist patients in treating mental disorders that have a detrimental impact on their daily lives, such as depression or anxiety. Compassion and patience are difficult to come by in this job. Some therapists focus on particular disorders such as childhood sadness, schizophrenia, or OCD (OCD). Psychologists can better identify the root causes of mental disease and help patients return to everyday life.
3. A veterinarian 
If you feel an urgency to work with animals, you may want to explore becoming a veterinarian or a doctor for animals. A substantial amount of training is required to become a veterinarian, including learning how to identify and treat medical disorders in animals.
Veterinarians may choose to specialize in one or more areas, such as domestic animals or exotic animals, depending on their interests and training. While some may work in their clinics, others may be engaged by organizations such as research facilities, zoos, and educational institutions, to name a few.
4. Obstetrician and Gynecologist
Obstetrics is a medical specialty that deals with pregnancy, delivery, and postpartum. The term obstetrician-gynecologist refers to a doctor specializing in the treatment of pregnant women and giving them unwavering support and care before and after their children's delivery.
Gynecologists monitor the progress of a pregnancy, provide recommendations for prenatal drugs, and assist with the delivery process. They also provide fertility treatments and help couples who are having difficulty conceiving.
5. Physiotherapist 
Physiotherapy is a promising vocation that women may pursue in today's stressful and rushed world when individuals suffer from more ailments and aches than ever before. For whatever reason, fewer women are working in this field. 
Physical therapists assist patients in healing from physical diseases or injuries with the advice of a physician or other healthcare professional. Physical therapists (PTs) work on a patient's muscles using their hands and specific equipment, concentrating on the body's weak areas.
A physical therapist, for example, may assist a sportsperson or a car accident sufferer in their recuperation. Many of these professionals work in rehabilitation clinics or physical therapy clinics, and many of them want to create their enterprises in the future.
Women continue to face a glass barrier in the field of medicine, even though a growing number of them are breaking through it and acting as role models for future generations.
The views expressed in this article are those of the authors and do not necessarily reflect the views or policies of The World Financial Review.