By Bang Nguyen and David De Cremer
China has been known to be the world's largest manufacturer, but its growth has reduced and thus is affecting consumer's decision to buy due to various reasons. Bang Nguyen and David De Cremer will tackle in this article on how marketing managers in China can make ethical decisions while still maintaining business as usual.
In the last year, it has become very clear that China has reached a turning point in its economic development. The economic growth built on the reputation of being the world's manufacturer is coming to an end and a shift towards transforming into a service-oriented economy has been initiated. This shift does not come easy. One illustration of this difficulty is the Chinese government's decision to depreciate its currency three times to ensure that its export – a sign that a focus on the manufacturing economy is still there – would not suffer too much. Another prospective difficulty underlying this shift is the lack of quality, and related to that the poor integrity of its service provision so far. As a matter of fact, reports and corruption indexes indicate that unethical conduct and corruption are by no means uncommon in China. The Corruption Perceptions Index indicates that China is currently ranked 100 out of 175 countries, scoring only 36 on a scale from 0 (highly corrupt) to 100 (very clean). In addition, ethical scandals surrounding quality of products, business conduct and deliverance remain a major concern in China.
Despite the fact that in the eyes of many on the world stage, China is an example of business conduct where ethical dimensions may be missing, it is by no means a characteristic of the country's history. As a matter of fact, Confucianism – a Chinese philosophy heavily supported by the current president Xi Jinping – has a preference for management by ethics rather than by law. One of the central virtues of Confucianism is ren (human). Ren is often described as incorporating the case and concern for people and for society as a whole. For the Chinese, abiding by these principles in fact should encourage managers and businesses to behave more ethically. The fact that Confucianism has been around for about 5000 years suggests that ethics in terms of business conduct and how trades should be handled should still be around in some form in China. If so, then why are ethics scandals so omnipresent today in the Chinese service provision area?
In light of this question, it is necessary to emphasise that two stages of the development of business ethics in China exist. The first stage represents domestic economic reforms in 1978 to 2001 when China entered the World Trade Organization (WTO). Domestic economic reform moved China away from a planned economy to a market economy. This reform altered not only people's economic interests, but also their ethical values towards business conduct. Chinese traditional ethics, e.g., Marxist ethics, focused on the value 'yi', which refers to the principle or norms of obtaining and distributing benefits or profits, rather than 'li', which refers to material benefits or profits. During this stage, ethics in business were mostly emphasised by academia (e.g., conducting research, establishing courses of ethics in universities, publishing relevant articles and books).
In the second stage, which covers the period from when China entered the WTO in 2001 up until today, the Chinese government changed the legal business environment to comply with WTO rules. Chinese companies from then on did not only focus on economic interests but also on ethical requirements, and importantly, consumers became increasingly aware of their own rights and interests. To a large extent, the importance of ethics in marketing increasingly arose from the market economy, which is now the basic model of China's economic operations. Despite this positive development, ethical scandals have become a frequent occurrence. Food scandals, fraudulent financial statements and rumors of charity money embezzlement have exploded in recent years in China.
Perhaps the most common ethical marketing problem in China relates to product quality safety. For example, in 2008, China's Ministry of Health reported that more than 300,000 children were affected by San Lu milk and infant formula products containing traces of melamine, a chemical that can cause renal failure. In 2015 alone, there have been reports of fake rice made with plastic, fake duck blood, gutter oil scandals and numerous cases of mass food poisoning. Food safety scandals have increased consumers' risk perceptions of foods and decreased their trust in food safety.
In our view two reasons underlie the food safety issue in China. First, Chinese management of industry standards has lagged behind both international and domestic practices. Second, Chinese companies lack technical capacity and materials, and have resorted to deception, lowering their standards rather than investing to improve their technology. A recent report shows that 29 per cent of Chinese people believed that the current food safety issues in China are due to 'illegal food processing companies and individual greed', 30 per cent perceived that the 'punishment of dishonest enterprises and individuals has not been enough', while 35 per cent said that 'law enforcement supervision has not been adequate' (Yuan et al., 2015). The results indicate that the business sector is perceived as greedy and dishonest, while the government's regulations and punishments have not been effective. Given the negative views towards businesses caused by corruption and unethical behavior, distrust of Chinese product quality has become a major problem. Marketers are faced with safety and quality concerns from an increasingly disloyal consumer base. As a result, action needs to be taken to ensure that ethics is integrated in the overall strategy, so that trust can be restored. From this perspective, it becomes imperative to outline more precisely how ethics should be integrated in marketing efforts in contemporary China.
How Should Marketers Make Ethical Decisions in China?
Ethical marketing focuses on transparent, trustworthy, responsible personal and organisational conduct that indicate integrity as well as fairness to consumers and other stakeholders.
Ethical marketing focuses on transparent, trustworthy, responsible personal and organisational conduct that indicate integrity as well as fairness to consumers and other stakeholders. In general, four key duties can be identified that would apply to all marketing professionals: (1) a duty to provide expertise and knowledge within the limits of the marketing function; (2) not to knowingly advance information about a product or service that is untrue; (3) not to use their expertise to knowingly manipulate consumers into purchasing a product or service; and (4) not to use their expertise to target specific groups who are not in a position to make a purchasing decision.
Applying these duties to the China market therefore suggest that marketers should:
• Learn how to integrate ethics into the planning and strategy formulation processes. Ethics should be coordinated throughout the whole marketing process, from product development (e.g. avoid potentially dangerous, malfunctioning and environmentally harmful products, use quality assurance), price setting schemes (e.g. not engage in price fixing, predatory price, price gouging), advertising and promotion strategies (marketing communications should not be intentionally deceptive and misleading) to choosing places to launch products (e.g. not distribute products via unauthorised outlets). In China, many knock-off and fake products exist, hence careful consideration is needed to ensure that the brand is not associated with such channels (e.g. counterfeit markets such as Han City or Xinyang Market).
• Establish a code of ethics. The implementation of a code of ethics among organisations would help enhance the integrity of the individual members and assist in the safeguarding of their institutions' integrity. However, setting up a code of ethics must be done by a Chinese to ensure that it reflects their own values. The last thing a Chinese company wants is a translation of a Western based code of ethics since the Chinese do not want paternalism from the West.
• Understand consumer culture and consumers' perceptions of ethics. For example, Chinese businesses do not view the favoring of family and cronies as corruption (unlike the West) based on the argument that the Chinese are encouraged in such favoritism by their traditions. Such arguments point to Confucius' focus on responsibility to family, citing his admonition that a person who sees his father stealing a sheep should not turn his father over to the authorities.
• Identify across cultural differences in the regions and sub-cultures and understand how local communities evaluate a company's marketing practices. For example, managers should be considerate when offering compensation to recover for product or service failure. Although compensation is appreciated by consumers and is influential in determining fairness perceptions, offering compensation is going to backfire if it is done without thorough explanation and without politeness and sincerity.
• Avoid ethical inconsistencies and create an authentic message that is aligned with appropriate segments. Marketers and policymakers must develop region/county-based advertising campaigns that are localised and adjust to both the characteristics of the local population and their corresponding views. For example, target marketing strategies should be aligned with consumer culture values and variations in consumers' ethical evaluations for different market segments (e.g. children, the elderly and women). Authenticity is vital, as skepticism will flourish. In Confucianism, the power distances among the classes suggest that society is divided into the classes of scholar/administrator, farmer, artisan and merchant, with the perception that businesspeople are at the bottom of the society, due to their self-interest. Hence, authenticity will go a long way to overcome such negative perception.
• Foster positive emotions. By creating positive associations of their brands, consumers will develop favorable perceptions of their products. For example, Chinese consumers will purchase products based on positive recommendations from friends and family and their word-of-mouth since, as a relational culture based on guanxi, Chinese consumers are more conscious about fitting the social norm (of course this applies not to all types of products, with for instance luxury products diverting from this social norm). In this case, marketers must note the significance of consumers' word-of-mouth by considering the influence of in-group versus out-group.
• Pay attention to the Chinese' concern for guanxi. Guanxi represents a Chinese characteristic in which individuals and firms draw on a web of connections to secure favors in personal and organisational relations. A company's ability to build and maintain successful business relationships is essential to make business deals and gain recognition. In addition, although some may believe conflict to be functional in improving the effectiveness of the business relationships as it clears up any issues, when dealing with Chinese, any forms of conflict should be actively avoided, as they are perceived as damaging to performance outcomes.
• Implement early education in ethics, as fairness and morality may foster greater awareness and improved ethical decision-making. Educating marketers involves instigating professional practice standards that hold obligations and other standards of moral conduct, determined by the customary practice of the professional community. With Xi Jinping as an advocate for Confucian values, increasing the number of schools teaching ethical values early on may provide the necessary mindset among the Chinese to conduct ethical business that is fair and morally sound.
These guidelines are aimed for ethics to permeate business decision-making in China, with the focus on installing a norm that there will be more (a) trust in product safety and quality and (b) ethical execution of marketing in line with the cultural history of China and the philosophy of Confucianism. After all, these implications of ethical decision-making go beyond business purpose only and will improve the well-being of both the consumers and society alike.
About the Authors
Bang Nguyen is an associate professor of marketing at the East China University of Science and Technology, Shanghai, China. Prior to moving to China, he was a marketing educator at Oxford Brookes University, Oxford, UK. He is the author of the book Ethical and Social Marketing in Asia.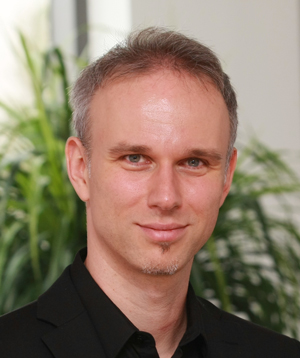 David De Cremer is the KPMG professor of management studies at the Judge Business School, University of Cambridge, UK, an honorary professor at Wenzhou University, and a fellow of the Ruihua Innovative Management Research Institute at Zehjiang University, China. Before moving to the UK, he was a professor of management at China Europe International Business School in Shanghai. He is the author of the book Pro-active Leadership: How to overcome procrastination and be a bold decision-maker.
The views expressed in this article are those of the authors and do not necessarily reflect the views or policies of The World Financial Review.