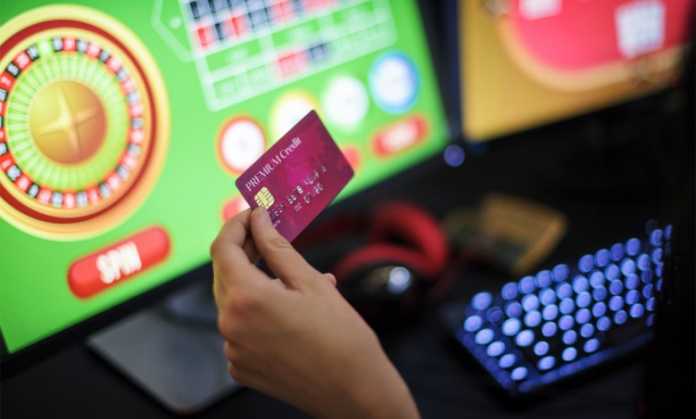 After registering to an online casino, or sportsbook, there is one quite important decision that every player needs to make: what banking method he/she will use to fund the account, and later, to cashout.
In the US, legal sports sites and online gambling sites are offering a wide variety of choices; a number of them are familiar to players, but some are not. If you are a gambling rookie unaware of the advantages and disadvantages of a particular payment method, you may choose wrong and give yourself a lot of headaches.
Since there are so many options for US players, it's easy to make a mistake and opt for something not suitable for your needs; there are no BAD banking methods, just those which don't suit your requirements. However, keep in mind that the most significant thing regarding money transactions is reliability. It can be frustrating to wait for your money for a day or two, it can be annoying to fill in a withdrawal request, but above all, in the worst-case scenario, if you are not using a trustworthy option, you'll not get your money at all! This situation might sound unimaginable to inexperienced players, but trust us, it happens more often than one thinks.
Finally, let's get down to business! We are going to introduce all available methods of banking for the US players. Bookmark this article, it can be helpful next time you have a second thought about the banking method you want to use in a US-friendly casino!
Crypto-deposits
Let's start with the most modern way to move your money on and off a website. It's fast, it's secure, it doesn't involve any fees, and it usually offers higher deposit limits than the rest of the methods. However, for many players in the US, it's still unfamiliar, so at the same time, not secure. Cryptocurrencies , specifically Bitcoin, have been around for more than a decade, and they are widely used in many different sectors of the US entertainment industry, yet, a large number of people are still not accepting them as a valid method of transferring money. Nothing strange though, it's a matter of human nature, and this is certainly not the first time that people are feeling skeptical about new technologies. 
Anyhow, crypto does have plenty of advantages: the fastest transactions (up to 90 minutes), the highest level of privacy (no need to share any personal/ banking data with a website). Of course, there are always two sides to a coin, so players who opt for a cryptocurrency, if they use it for the first time, are obligated to build a crypto-wallet, which is not so simple to do. Additionally, not every online casino and sportsbook accepts payments in crypto.
Nevertheless, if you are a US-based gambler, and you want lightning-fast transactions and maximum privacy, these virtual currencies are on the table: Bitcoin, Litecoin, Ethereum, Ripple, Stellar, Solana, Cardano, Dogecoin, Chainlink, Tether, and USD Coin.
Credit/Debit Cards
Here is something everyone feels comfortable with; every legal, reputable online casino and sportsbook implemented these banking methods as a regular way of depositing and withdrawing money. This is definitely a very secure way of banking, but it does have its downsides. Casinos usually impose a 3-9% fee on transactions via Credit/ Debit cards. Also, the deposit limits are much lower than those offered to crypto-users. Be that as it may, credit and debit cards are one of the most popular banking methods among US gamblers.
Primarily, betting parlors accept VISA; Mastercard, American Express, and Discover cards.
Prepaid/Gift Deposits
We don't know if you heard about this method, but we find it rather interesting. Gift cards have always been the best possible solution for birthdays and similar celebrations; they are a savior when you don't know what to buy from someone. If that someone likes to spin the reels or play table games, online casinos accept gift cards, too! Thanks to these banking cards, players can even deposit overseas: Prepaid VISA, Prepaid Mastercard, Prepaid American Express, and Prepaid International Gift Cards. Keep in mind the casino fees, though: they go from 3-9%, while the deposit limits vary from one bank to another.
E-Wallets/ PayPal
There are several available e-wallet related options for US clients, but PayPal is definitely the most popular pick for depositing and withdrawing. This is an online payment system that supports money transfers inside an online casino and sportsbook, and it is presented as an electronic alternative to long-established paper methods like checks. However, using an e-wallet doesn't exclude players from using their bank accounts, or Credit/debit cards. Yes, PayPal gives you the freedom to instantly and securely move your money, but just if you have linked a funding source such as your bank account, VISA, or MasterCard. The last option is to receive money from someone who also owns a PayPal account – they can send you money. To use it as a desired way of paying, a player must match his PayPal email address with the one he provided to an online casino.
Bank Wires/ Electronic Bank Transfer
Bank Wire or Electronic Fund Transfer is one of the most commonly used ways for online casino transactions. Specifically, the Bank Wire method allows the players to transfer money from their bank accounts directly to their gambling profiles. Concerning speed, they are slower than crypto, and e-wallets, but still more popular among the US casino society. Why? This is a remarkably safe way to move money; the potential for fraud and unlawful activities is very limited, so the transactions are almost guaranteed.  Generally, this method is used by gamblers that don't have the opportunity to fund their account in any other way than through their bank accounts. Except for security reasons, Bank Wire is appreciated because it can be used for both deposits and payouts. Additionally, contrasting the majority of other methods, bank wire transfers typically have no deposit and withdrawal limits and are usually subject to flat fees of $10-$30, perfect for high rollers.
Disclaimer: This article contains sponsored marketing content. It is intended for promotional purposes and should not be considered as an endorsement or recommendation by our website. Readers are encouraged to conduct their own research and exercise their own judgment before making any decisions based on the information provided in this article.


The views expressed in this article are those of the authors and do not necessarily reflect the views or policies of The World Financial Review.