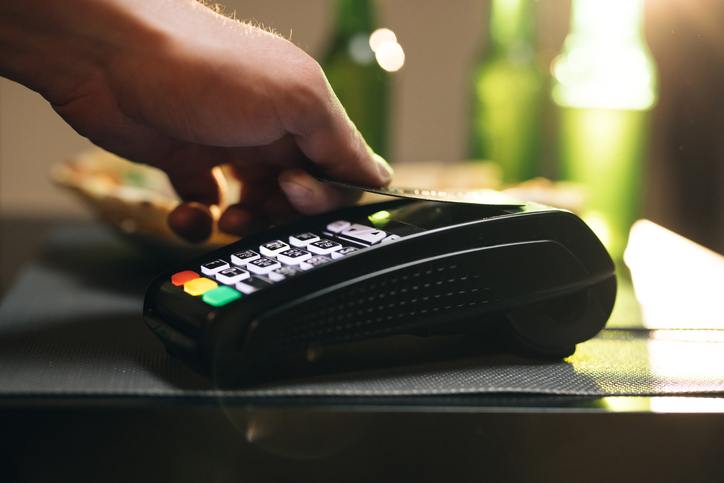 There are many opportunities for businesses to offer payments in multiple ways, and they will continue to grow over time. Innovative customer payment processing solutions allow businesses to respond quickly to changes in customer needs due to increased competition and demand for customer-centric services.
With an integrated processing solution, businesses can optimize their accounting operations and real-time access to data efficiently.
What Does Payment Processing Do?
Payment processing services include authorization, funding, and settling transactions to merchant accounts. When a buyer acquires a product or a service, the payment gets authorized through the card. The merchant sends a request to their payment processor for the authorization of the transaction, and then the payment processor approves the transaction.
After the authorization process, the next process of settling and funding is called credit card processing. The merchant sends the details to their payment processor, which then sends the transaction details to their bank partner for processing to the merchant accounts.
Which Are the Types of Payments Your Business Should Accept?
Your business must have a payment processor that can handle all payments received. Many will accept payments differently, and it is easy to miss one. It is crucial to go for a more comprehensive solution.
Bank Transfers
A direct bank transfer payment is the most convenient mode of payment. Consumers use it to pay bills and make online purchases with debit cards. It is not as popular as credit cards or e-wallets but can be used to fulfill online payments for businesses across the globe.
Debit/Credit Card Payment Processing
Credit card processing includes using a credit or debit card to pay a merchant. The credit or debit card company will approve the purchase. Depending on the card type, the bank will then add the amount of your sale to the merchant accounts before making the charge.
Digital Wallet Payment Processing
Digital wallet payment processing solutions offer a safe and convenient way for customers to pay for products online. With this payment type, customers do not have to provide their credit card information each time they purchase. Instead, all their payment information requires storage in their digital wallets or apps. Customers can always use those apps to pay for items from their phones or other devices.
Cryptocurrency Payment Processing
Integrated crypto payments are a new and exciting way to pay securely. Only a few retailers have integrated cryptocurrency into their payment and banking services; however, this number will continue to grow.
Cryptocurrencies help businesses become more efficient and profitable. Crypto payments are anonymous and free of charge, meaning buyers do not need to disclose any financial information when making their payments.
The Importance of Having a Good Payment Processing System
Payment processing systems have gained enormous popularity over the last few years. A business is likely to fail if it does not care for its money. Payment systems are one of the essential tools that you need to utilize as part of your company goal. These systems have many benefits, from handling your needs to facilitating smooth relationships with customers and vendors.
For the business to grow smoothly, system implementation is vital. Assessing the services and products a business needs for smooth functioning is critical. The benefits of payment processors are key to your business; hence you need to find the best one.
It Is Time-saving
An integrated payment processor saves time by eliminating manual data entry, many of the costs involved with maintaining multiple applications and platforms, especially for businesses. The batch information from the payment processor appears immediately in the accounting software or ERP system. The time saved could help in strategizing other core businesses.
Makes It Effortless for Customers
With the popularity of mobile phones, payment tools intend to accommodate all digital payment methods. Customers want to have everything lined up for them whenever they want to make a payment.
An integrated payment processor makes customers feel relieved whenever they visit a shop. It is vital as customers will have trust while shopping from you.
Allows Multiple Payment Options
If you want to increase your revenue and gain more leads and customers, then one of the best ways would be to include multiple payment options. With the help of a processing system, you can offer a more significant number of payment options to your customer.
The customers will no longer have to incur extra costs by using a bank debit card or cash because you can offer them other options.
Conclusion
Payment processing is the process of a business accepting payments. However, your business needs to know what it does before accepting online payments. It is time-saving, makes it effortless for customers, and processes multiple types of online payments. In addition, it successfully submits the funds into your merchant account and compiles data for reports that help you monitor your performance.
Payment processors are a vital tool for merchants; find one that suits your needs to accelerate your business growth and stability.
The views expressed in this article are those of the authors and do not necessarily reflect the views or policies of The World Financial Review.