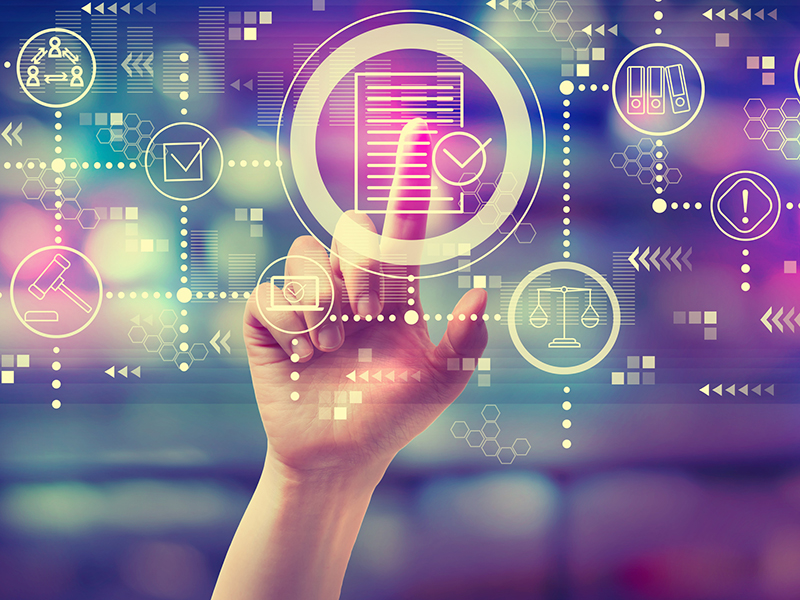 By Colin Bristow
AI is fast becoming a cornerstone of new organisational strategies. Of the many business practices that AI is augmenting, compliance is perhaps the least riveting; it's necessary, without much potential for excitement. But there is high potential for value. To reduce the chances of compliance practices becoming a cost centre1, businesses must learn how they can extract maximum value from them.
Long and arduous compliance processes can tie businesses in knots, but technology can help untangle this. No business is irredeemable, with variated and tailored solutions available for multinationals and SMEs alike. Understanding the pressures that individual businesses are under is vital when it comes to finding solutions that offer ease and add value to each organisation.
New routes to efficient compliance
The burgeoning RegTech (regulatory technology) industry is seeking to highlight how AI can be at the forefront of augmenting compliance practices. RegTech partly focuses on improving the efficiency and effectiveness of existing processes. As part of that improvement, organisations are starting to use AI, machine learning and robotic process automation (RPA) to smooth the integration and processes between new RegTech solutions, existing legacy compliance solutions and legacy platforms.
Why look to AI for help? Recent regulations, such as GDPR or PSD2, are handed down in the form of large and extremely dense documentation (the UK government's guidance document for GDPR alone is 201 pages). Identifying the appropriate actions mandated by these lengthy documents requires a great deal of cross-referencing, prior knowledge of historical organisational actions, and knowledge of the relevant organisational systems and processes.
About the Author
Colin Bristow is a Customer Advisory Manager at SAS UK & Ireland. With over 18 years of experience working in the financial services sector, Colin has spent time advising organisations in usage of machine learning, intelligent systems technologies and analytics for improvement and business advantage. Colin joined SAS in 2012 and since then, he has been responsible for leading the customer advisory team for insurance firms, discussing strategy and direction for usage of advanced analytics.
References
1. http://www.acamsriskassessment.com/pdfs/Compliance-is-NOT-a-Cost-Center.pdf
2. https://www.freestyle.agency/blog/gdpr-artificial-intelligence/
3. https://support.sas.com/content/dam/SAS/support/en/books/free – books/artificial – intelligence – with – sas.pdf
4. https://www.reuters.com/article/bc-finreg-laundering-detecting/anti-money-laundering -controls-failing-to-detect-terrorists-cartels-and-sanctioned-states-idUSKCN1GP2NV
5. https://www.sas.com/content/dam/SAS/en_gb/doc/other1/pointofview/trade – finance – fraud.pdf
6. https://www.allerin.com/blog/applying-deep-learning-to-natural-language-processing
7. https://www.sas.com/en_gb/customers/swisscom.html
8. https://www.mckinsey.com/featured-insights/artificial-intelligence/tackling – bias – in – artificial – intelligence-and-in-humans