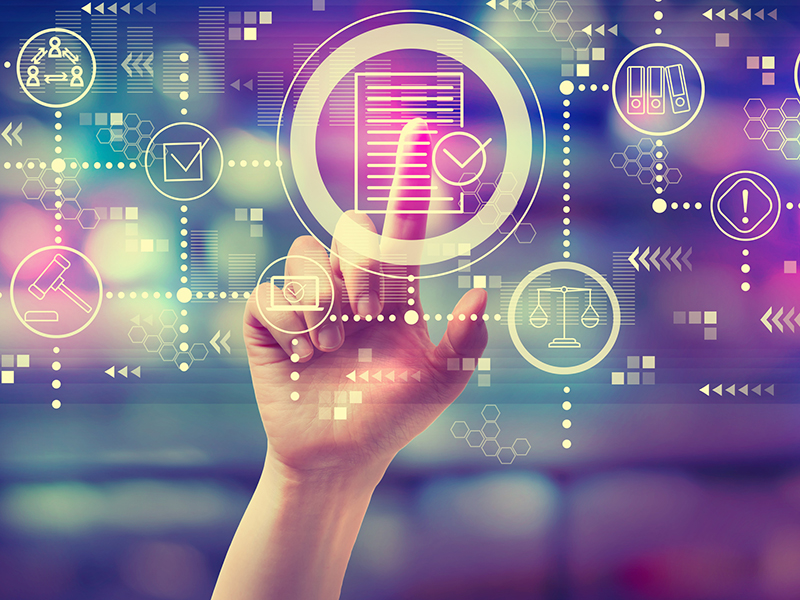 By Colin Bristow
AI is fast becoming a cornerstone of new organisational strategies. Of the many business practices that AI is augmenting, compliance is perhaps the least riveting; it's necessary, without much potential for excitement. But there is high potential for value. To reduce the chances of compliance practices becoming a cost centre1, businesses must learn how they can extract maximum value from them.
Long and arduous compliance processes can tie businesses in knots, but technology can help untangle this. No business is irredeemable, with variated and tailored solutions available for multinationals and SMEs alike. Understanding the pressures that individual businesses are under is vital when it comes to finding solutions that offer ease and add value to each organisation.
New routes to efficient compliance
The burgeoning RegTech (regulatory technology) industry is seeking to highlight how AI can be at the forefront of augmenting compliance practices. RegTech partly focuses on improving the efficiency and effectiveness of existing processes. As part of that improvement, organisations are starting to use AI, machine learning and robotic process automation (RPA) to smooth the integration and processes between new RegTech solutions, existing legacy compliance solutions and legacy platforms.
Why look to AI for help? Recent regulations, such as GDPR or PSD2, are handed down in the form of large and extremely dense documentation (the UK government's guidance document for GDPR alone is 201 pages). Identifying the appropriate actions mandated by these lengthy documents requires a great deal of cross-referencing, prior knowledge of historical organisational actions, and knowledge of the relevant organisational systems and processes.
The practical application of regulations currently relies on human interpretation and subsequent deployment of a solution, with heavy penalties for noncompliance. This is where AI can help.
What's more, several regulations attract fines or corrective actions if not applied properly (like the infamous "4% of company turnover" penalty attached to GDPR).
In short, the practical application of regulations currently relies on human interpretation and subsequent deployment of a solution, with heavy penalties for noncompliance. This is where AI can help, reducing the workload involved and improving accuracy. Here are three key examples of how AI can help companies turn compliance into a value-added activity.
1 Allow AI to help reduce risk
Following the deployment of compliance processes, there is often residual risk. This can be as a result of unforeseen gaps in compliance processes, or unexpected occurrences that become apparent when operating at scale.
That's partly because there are usually a lot of steps and processes to be carried out during the data collation stage of compliance programmes. RPA can help reduce administrative load associated with these processes that include a high degree of repetition – for example, copying data from one system to another. AI can then help process cross-organisational documentation, combining internal and external sources and appropriately matching where necessary.
AI can also help to reduce companies' risk of noncompliance with, for example, privacy regulations2. Furthermore, using AI techniques, organisations can automate transforming and enhancing data3. Intelligent automation allows companies to carry out processes with a higher degree of accuracy.
2 Maximise efficiencies with a hybrid approach
Inefficient processes can also hinder compliance. For example, automated systems that detect suspicious transactions for anti-money laundering (AML) processes are sometimes not always as accurate as they could be. A recent report highlighted that 95% of flagged transactions4 are closed in the first stage of review. Effectively, investigators spend most of their day looking at poor quality cases.
Use of an AI hybrid approach to detection ensures there are fewer, higher quality alerts produced. Furthermore, it is possible to risk-rank cases which are flagged for investigation, speeding up the interaction and relegating lower-risk transactions. Although AI forms an underlying principle across most modern detection systems, maintenance is key to managing effective performance.
AI can also be used to bolster AML and fraud measures more widely. For example, applying AI to techniques such as text mining, anomaly detection and advanced analytics can improve trade finance monitoring5. This, in turn, can improve the regularity for document review and consignment checking, improving the validation rates of materials as they cross borders.
Businesses have to contend with a constantly evolving landscape, potentially across several regions. AI can help to optimise the processing of these regulations and the actions they require, helping companies keep up to date.
3 Monitor regulations closely
Compliance never stands still. Businesses have to contend with a constantly evolving landscape, potentially across several regions. AI can help to optimise the processing of these regulations and the actions they require, helping companies keep up to date. Companies that need to effectively comply with several differing regulations require a wide range of understanding across all parts of the business. The size, complexity and legacy systems of the business can be significant obstacles.
To mitigate this risk, companies can use natural language processing6 (NLP) to automate aspects of regulatory review, identifying appropriate changes contained in the regulation and then relaying potential impacts to the appropriate departments. For example, AI could help geographically diverse companies determine whether changes in the UK have an impact on their Singapore office.
Working together with tech
AI and RegTech are not the enemies of humans in the job market. These systems are designed to integrate into existing teams to boost our productivity7. In fact, they're already helping to automate low-level, repetitive tasks. Questions still remain: could some AI systems be biased8? Who has control over these systems? How can transparency be increased? Consequently, AI's role in simply acting as an assistant to existing teams should be maintained, balanced carefully with a good level of manual oversight.
Compliance is easier with AI involved. Documents can be reviewed quicker, fraud can be prevented at a deeper level, and new insights can be uncovered. Not only can it sort through a wealth of complex transactions, but it is also helping workers to reduce monotony and complexity in their roles. SAS is using these very techniques to assist international banks in adopting AI and advanced analytics. Throughout the whole compliance process, AI aims not only to increase efficiency but, crucially, to add value as a team member, fully focussed on the unique goals of each business.
About the Author
Colin Bristow is a Customer Advisory Manager at SAS UK & Ireland. With over 18 years of experience working in the financial services sector, Colin has spent time advising organisations in usage of machine learning, intelligent systems technologies and analytics for improvement and business advantage. Colin joined SAS in 2012 and since then, he has been responsible for leading the customer advisory team for insurance firms, discussing strategy and direction for usage of advanced analytics.
References
1. http://www.acamsriskassessment.com/pdfs/Compliance-is-NOT-a-Cost-Center.pdf
2. https://www.freestyle.agency/blog/gdpr-artificial-intelligence/
3. https://support.sas.com/content/dam/SAS/support/en/books/free – books/artificial – intelligence – with – sas.pdf
4. https://www.reuters.com/article/bc-finreg-laundering-detecting/anti-money-laundering -controls-failing-to-detect-terrorists-cartels-and-sanctioned-states-idUSKCN1GP2NV
5. https://www.sas.com/content/dam/SAS/en_gb/doc/other1/pointofview/trade – finance – fraud.pdf
6. https://www.allerin.com/blog/applying-deep-learning-to-natural-language-processing
7. https://www.sas.com/en_gb/customers/swisscom.html
8. https://www.mckinsey.com/featured-insights/artificial-intelligence/tackling – bias – in – artificial – intelligence-and-in-humans
The views expressed in this article are those of the authors and do not necessarily reflect the views or policies of The World Financial Review.