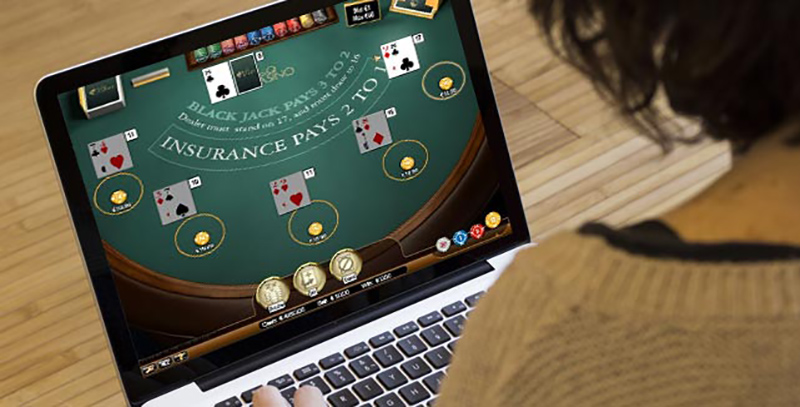 The high internet penetration and increasing use of mobile devices have contributed to the rising global online gambling market. As the industry grows, consumers have more to spend money on. Casino game streaming is one of the most recent gambling offerings. In the last few years, casino players have discovered a new form of entertainment. Gamblers can now film themselves while playing and air to audiences. Although live game streaming is still in its infancy, it is growing into a viable form of entertainment. As easy as casino streaming sounds, it takes some work for players to generate traffic to their channels. One elemental that every streamer must consider is the types of games.
You can't log on to a casino and play the first game that you come across. When you visit Twitch, which hosts some of the best casino streamers, you will see subcategories of live streams, such as slots, poker, and table games. So, you have to decide what kinds of streams you want to broadcast. Settling on games for your channel warrants careful consideration because it influences the casino you choose, the audience you attract and, consequently, the amount of revenue you bring in. How do you tell which games are worth streaming, though? The following criteria should help.
What Kind of Player Are You?
Before you eventually pick a casino or start a channel, you have to decide the kind of player you are. Do you prefer fast-paced games? Are you relaxed games more your pace? What about games for skills? A seasoned gambler will already have this figured out. However, you should know that being a streamer is a persona. You need to create a character that resonates with the audience that you are trying to reach. So, how you play contributes to character development. SteveWillSentIT Streamer, for example, is known for his pranks and casino games are merely tools for his antics. Players are individuals and that means that their likes and wants will be different. One gambler might prefer slots, while another might be more comfortable with live blackjack. Note that a streamer doesn't have to be restricted to certain games. One day you might want mindless entertainment and the next you might feel like pushing your mental limits. Whatever your persona, make it interesting to help bring viewers to your channel.
Games with Low House Edge
Casino streaming is not only about having viewers; players want to win. If you do win, then you want to ensure that you get as much value as possible. For this reason, you must stick to titles with a favourable house advantage. The house edge is the statistical advantage that a casino has in every game. If a title has a house advantage of 2%, it means that for every $100, the casino takes $2. A suitable game should give as little as possible to the casino. When choosing streaming options, ensure that you find games with a low house edge. Experts advise playing anything with anything higher than 5%. You should always be looking for long-term gains when settling on casino games. Blackjack is one of the top picks when looking for a game that yields decent returns in the long run. Slots are tricky because operators are not required to provide their advantage. However, you can still check the return-to-player ratio and volatility.
Consider Trial Runs
Never play a casino game on air without knowing more about it. As much as casino streams should be authentic, your audience should see that you know what you are doing. So, practice using demos before playing for real money, especially if it's a new game. Gaming for free allows you to learn the rules of a particular title calmly. Since you are not risking any money, you can bet as much as you wish. You can take time to look at a game's features and compare them with other variants. You can familiarise yourself with a specific title so that it's easier to play to a live audience. Freeplay makes it easy to choose suitable titles for streaming. Spending even a few minutes on a game should tell you if it's right for your channel. Players should avoid gambling for free on live streams at all cost. Broadcasting freeplay to audiences is considered fake streaming and can get you banned from various gambling sites for it.
Try Multiple Variations
It's hard to keep audiences captivated when you keep playing the same video slot, roulette or baccarat game over and over. Gambling in one title multiple times is understandable, especially if you are teaching your audience gaming strategies. However, don't overdo it. Online users tend to have limited attention spans. With content available in a few clicks, internet visitors are always eager to find something interesting. Hence, the games you stream on your channel should be crowd-pleasers. The beauty of online casinos is the availability of numerous variants to different games. If you wish to play roulette, for instance, you have more than 20 types from which to select. Thus, you can bet on the originals or their modern variations. Playing different variants allows you to enjoy the same kinds of games without being monotonous. Players should remember that rules sometimes differ across variants, which impacts gameplay.
Casino streaming is steadily becoming a significant part of the online gambling sector. As it grows more prominent, more players are considering streaming their gaming experiences. Any gambler who is thinking about streaming should know the right games to play. The right games are not only about what works for you but your audience as well. Therefore, be careful about choosing fun and entertaining gaming solutions.
The views expressed in this article are those of the authors and do not necessarily reflect the views or policies of The World Financial Review.